A slew of changes to how credit reporting agencies will handle public records could help millions of Americans improve their credit scores this summer.
For decades, the major credit bureaus — Experian, Equifax and TransUnion — have included public records like parking tickets and fines in consumer credit reports. But, as a result of a settlement with the New York Attorney General in 2015, the bureaus announced plans to update and modify their data collection and dispute processes to improve credit report accuracy.
Changes under the National Consumer Assistance Plan actually began rolling out in September 2015, with another round of changes taking effect September 2016 and the final round occurring on July 1, 2017. This final group of reforms mainly pertains to public records like tax liens and civil judgments. It includes two major policy shifts:
Public records will now be required to list the name, address, Social Security number and/or date of birth of the consumer.
The records will need to be updated every 90 days in order to remain on consumers' credit reports.
The Consumer Data Industry Association, a trade group representing the major credit bureaus and other data companies, estimates that this change could result in the removal of 96% of civil judgments and 50% of tax liens currently appearing on consumer credit reports due to insufficient personal identifying information (PII) under the new standards. Bankruptcy records will not be impacted by the data standard changes as they already comply with these policies.
Get your personal and business credit data together in seconds.
See what factors determine your scores and set goals to improve them.
By clicking "Sign Up" above, you confirm that you accept the Terms and Conditions, acknowledge receipt of our Privacy Notice and agree to its terms.
This isn't the only consumer-friendly credit reporting shift that's happened recently, though. The July 1 shift has been planned for a while, but, as we first reported on Nav, consumers got an additional boost late last year from a handful of major debt collection companies who decided to stop reporting on paid collection accounts after 2 years, or to not report collection accounts that were paid in full or on a payment plan if the consumer started paying within 3 months of the initial collection notice. Though not all collection agencies are following this policy, it's a major shift for one of the top credit report issues — unpaid collection accounts — and one source told Nav that the decision has already removed more than a million derogatory accounts.
The impact of the CDIA changes in July compounded with the recent debt collection shift means millions of Americans could see a credit score lift in 2017. The impact goes beyond just consumer credit scores as well — while businesses have their own credit scores, nearly half of small business owners use their personal credit scores to secure business financing (many business credit cards, for example, require a personal credit score to get approved). So a major lift to a personal score could make a big impact on small business owners looking to secure business financing in the future as well as under the July changes. (You can check your personal and business credit scores for free on Nav.)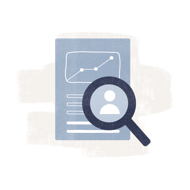 Pull back the curtain on your business credit to find better financing
Ready to see your credit data and build stronger business credit to help your business get financing? Check your personal and business credit for free.
Check my scores

Update, April 25, 2018: Due to additional changes announced in 2018, tax liens will no longer appear on personal credit reports. 
Rate This Article