Think you don't have time to start a business? By all accounts, Rosemarie Groner didn't. With two young children at home, and a home daycare that took 50 hours a week to run, she didn't have a lot of extra time to spare. Yet she managed to build her business—the BusyBudgeter.com website—and replace her full-time income in just 10 months working an average of 10 hours a week.
Even more impressively, she now brings in more than $100,000 a month and continues to run her business in 25 hours or less a week.
How does she do it? Groner uses a productivity hack called "time blocking" that helps her stay focused on what she needs to do to be successful.
With time blocking, you devote a specific amount of time to a particular task and do that task exclusively. Here's how it works: Set a timer for that block of time (25 minutes in Groner's case) and work on only that task until the timer goes off. In an article where she describes her time-blocking strategy, Groner advises you "shut off your email and turn off your phone. Ignore all outside distractions while you get it finished."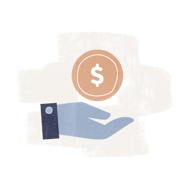 What could your business do with $10,000?
Check out Nav's Small Business Grant now to find out how your business could win interest-free financing.
Apply now

To make this approach more effective, Groner echoes advice from other productivity experts: Tackle your hardest task "in your first or most productive block."
Don't Guess, Plan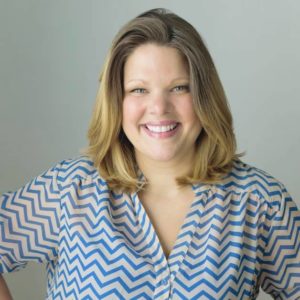 It also helps to plan activities in advance so you don't spend precious time trying to figure out what to do next. "The biggest thing is to never have a moment where you wonder what you should do," she says.
Groner plans her week on Sunday evening. She makes a list of all the tasks she wants to do, orders them by top priority to lower priority, then eliminates everything at the bottom of the list. She tries to get one thing done a day. If she accomplishes that with time left over, she knows exactly what to do next.
Groner prefers to keep track of her time on paper using a simple kitchen timer. She doesn't recommend using your phone. "Anytime you have your phone anywhere near you it goes straight to Facebook," she laughs.
But if you can avoid the distraction, there are apps designed for time blocking; Focus Booster, PomoDone, and Focus Keeper: Work and Study Timer, are a few popular examples.
Besides improving focus, time blocking can help you get a handle on how much time of your time of your day you spend in certain tasks. It's easy to underestimate how long a particular task takes. You'll become more realistic about what you can accomplish.
Aim For The Highest Return
If you take it one step further and translate time into results, you'll get even more out of this technique. Groner is careful to track the return on investment (ROI) of the various tasks she spends time on. If she's wasting time on tasks that don't help her grow her business, she either outsources them or cuts them out all together.
One example: Facebook. She tried following the advice of blogging experts who said she needed to have an active Facebook presence and post 3-5 times a day. She soon found she was spending eight to 10 hours a week on that platform. But the results weren't there. "It wasn't very long until I learned that if I did anything else I would have a much higher ROI," she says. "So I just eliminated Facebook."
Many businesses use testing to help understand what products or services to offer, and how to market them. Groner's strategy lets her run tests with her most precious resource: her time. "It gives you confidence if you do it this way," says Groner. "It takes nothing to fit (a new activity) into your schedule for a month." After that time period, measure the results. "Then you know with 100% certainty if it's worth it or not," she says.
Whether you're trying to build a side hustle into a full-time business, or juggle the myriad tasks every business owner must accomplish, time blocking can help you get more done. You may not build a million dollar business like Groner did – or then again, you just might.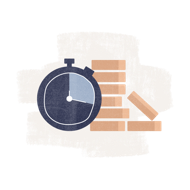 Find the right financing for you
Don't waste hours of work finding and applying for loans you have no chance of getting — get matched based on your business & credit profile today.
See my matches

Rate This Article