Equity Crowdfunding
Equity crowdfunding is becoming a popular choice for entrepreneurs looking for funding with the added benefit of not having to pay back a business loan. Individual investors, as well as institutional investors, provide funds to a startup and receive a percentage of equity in return.
Equity Crowdfunding Details
Loan Amounts

$50,000 – $2 million

Platform Fees

$55 – $25,000

Repayment Terms

2% – 5% of what you make

Turnaround Time

Varies based on whether or not you have to raise your goal amount
Pros
Your investors can serve as advisors to your business

You can get a large sum of money

There's no need for collateral or assets

Available to startups
Cons
You give up some ownership in your company for the investment

It takes preparation and effort to pitch investors

Most equity crowdfunding platforms charge fees, which may include a monthly fee or success fees

It can take a long time to get cash
When you're looking for financing to start or grow your business, it can be hard to know what the best solution is.

Instead of borrowing money from financial institutions, with equity financing, you can give a slice of your company to investors in exchange for their investment. Companies of all types who are reluctant to rack up debt to start or grow their business—as well as those who maybe don't have good enough credit or sufficient revenues to qualify for more traditional loans—find that equity crowdfunding is often a great path to securing funds.
Get to know Equity Crowdfunding
Gerri Detweiler • January 26, 2021
---
What Are the Different Types of Crowdfunding?
You may wonder how equity crowdfunding differs from crowdfunding campaigns you've seen on GoFundMe or Kickstarter. There are four types of crowdfunding sites:
Rewards crowdfunding
Debt crowdfunding
Donor crowdfunding
Equity crowdfunding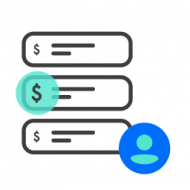 Find the right financing for you
Don't waste hours of work finding and applying for loans you have no chance of getting — get matched based on your business & credit profile today.
See my matches
Rewards Crowdfunding
With rewards-based crowdfunding, entrepreneurs don't have to pay back the funds raised; instead you give backers some incentive or thank-you gift like early access to your product, a company-branded t-shirt, or even a trip to meet you and your team. The incentive should be commensurate with the level of donation. Money you raise this way will be taxable.
Debt Crowdfunding
This one is a bit like a business loan in that your company borrows money that you have to pay back. But rather than borrowing from a traditional lender, many private investors can contribute toward the total amount you're trying to raise. A popular example is Kiva, which offers 0% loans to small businesses through a form of debt crowdfunding.
Donor Crowdfunding
With donation-based crowdfunding, you don't have to pay the funds back at all. Backers donate to your business or cause. (This can be a good option for nonprofit organisations.) Donation levels may include perks or rewards but that's not required.
So why equity crowdfunding? It may be that one of these other types of crowdfunding is a better fit, but bringing on investors can carry benefits we'll go into shortly.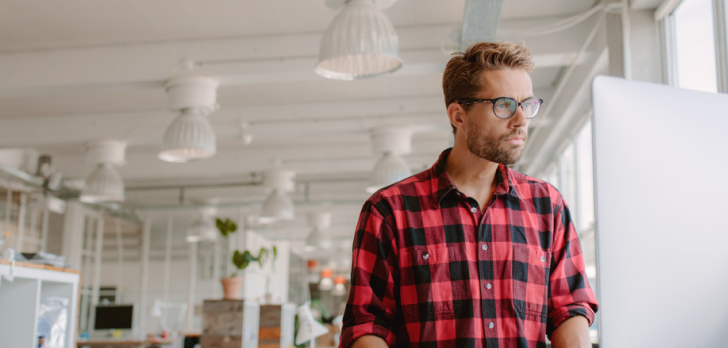 How Does Equity Crowdfunding Work?
Imagine you are going on Shark Tank and you want Mark Cuban to invest in your startup. Now imagine that instead of pitching the Sharks, you're pitching an entire audience of prospective investors and asking each to put money into your company.
That will give you an idea of what it might take to be successful raising funds on equity crowdfunding platforms. Even if you're not gearing up to pitch an investor on national television, the more prepared you are with answers to questions potential investors will have, the more money you can raise.
You can be sure that private investors on crowdfunding platforms (or elsewhere) will want to know:
How you will use with the money you raise
Your profit margin
Your cost of goods
Your target market
What makes your business unique
Investors will want to understand why you are qualified to run and grow your business. You will need to come up with a pitch deck in addition to the typical business plan and financial projections for loan applications. And you'll need to be able to answer questions such as those above in order to attract investors.
Pros of Equity Crowdfunding
Pros
Your investors can serve as advisors to your business

You can get a large sum of money

There's no need for collateral or assets

Available to startups
Of course, having funds to grow your business is beneficial enough, but let's look at some other perks of taking on equity partners through crowdfunding.
Your Investors Can Be Advocates for Your Business
With equity crowdfunding you can raise money from a wide range of people including smaller investors. Those who do invest in your business will want you to succeed. As a result they will often help get the word out about your business. Make sure you make it easy for them to do that on social media or by sharing regular updates.

No credit or collateral required
If you don't qualify for a traditional business loan due to common factors such as time in business, your credit score, or a lack of collateral, you may still be able to access the funds you need through crowdfunding. (Note that other types of crowdfunding are also available to younger businesses and don't require credit checks, even if equity crowdfunding isn't a fit.)

Available to a wide range of businesses
While lenders often prefer to lend to certain types of businesses, the universe for this type of fundraising is pretty broad. According to Crowdfund Capital Advisors research, in 2019 the top industry groups that were successful with Regulation Crowdfunding were entertainment, application software, consumer packaged goods, restaurants, alcoholic beverages, real estate, biotechnology, computer hardware, education, utilities, personal services, advertising and marketing services, autos, consulting and banks.

Available to startups with high growth potential
It can be very hard to get financing for a startup or young growing business, especially one that doesn't have two years of solid revenues. But equity crowdfunding may give you a shot at getting investment capital, provided you can make a compelling case of why you are likely to succeed. However, here, the owner's track record and the vision for the business will be key to getting funding. For example, you may have success funding a new restaurant if you already have been a successful restaurateur. But if you are new to the restaurant business, it will be tough to find investors willing to take a huge risk on your brand new business.
Also remember that equity crowdfunding is appropriate if there is a clear exit for the business; in other words, a way for investors to make money, whether that's through an acquisition or initial public offering.
Cons of Equity Crowdfunding
Cons
You give up some ownership in your company for the investment

It takes preparation and effort to pitch investors

Most equity crowdfunding platforms charge fees, which may include a monthly fee or success fees

It can take a long time to get cash
Equity crowdfunding campaigns aren't for everyone. Here are a few reasons you may want to choose a different type of crowdfunding or look for a small business loan instead:
You'll Give Up Some Ownership in Your Company
In exchange for the equity financing that you secure from crowdfunding investors, you'll be required to give them a stake in your company. That means you'll have a group of investors expecting a successful exit so they can cash out. Do you want that pressure? Do you want to give up some ownership to others?
Requires strong, well-developed pitch and product
Think crowdfunding is just easy money? Think again. Like any other type of equity funding, you'll have to make a serious effort to make investing in your company an appealing investment. You'll need a pitch deck, answers to the questions listed above, and a great marketing video. You'll need to work with lawyers to make sure you comply with regulations. And you can't just rely on the platform to market your offering; you'll likely need to also do your own marketing to make sure your campaign is successful.

Your product and its value should be clear. Most successful campaigns involve a product that is already successful but where the owners need more money to scale.
Costs may be prohibitive
You will have to lay out some money— without a guarantee that you will be successful. Those costs include the all-important campaign video, company disclosures, marketing costs, as well as legal and accounting fees. On average, those end up costing about 5.3% of the amount raised according to Crowdfund Capital Advisors, but they will be incurred before the launch. In addition, the platform will charge fees that may include a flat up-front fee and/or a percent of the total capital you raise. Platform fees tend to average about 6% of money raised. And, of course, your investors will want a return. (If you structure your campaign as debt, you'll need to make monthly payments.)
It Can Be Time Consuming
While there are campaigns that meet their fundraising goal in hours, like most "overnight successes," there were likely many hours invested beforehand. In all likelihood, the business owners behind those campaigns spent weeks or sometimes months getting ready to go live. Plan for six months for a successful campaign, and if it goes faster, you'll be pleasantly surprised.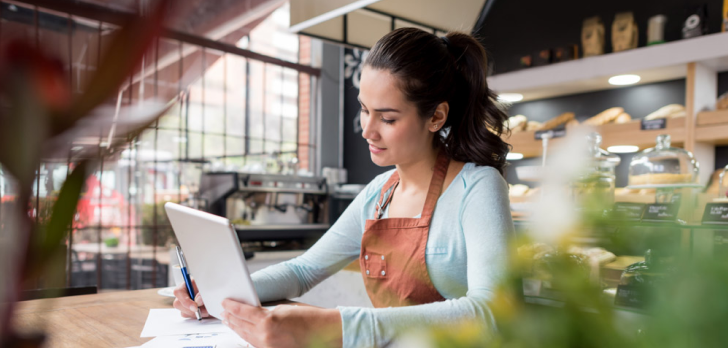 The Best Candidates for Equity Crowdfunding
So do you even qualify for equity financing through crowdfunding? Here are the qualities of startup companies who tend to succeed in attracting crowdfunding investment from both private and accredited investors:
Businesses with a great pitch and product that is scalable
Businesses that can produce 5X or more return for investors
Businesses with a robust network of potential investors
The last point is very important: the majority of money raised through equity crowdfunding comes through the personal and professional network of the entrepreneur. If you do not have a network of friends, family or fans who may invest in your campaign— and a way to reach them— you may have trouble raising money through Regulation Crowdfunding. In addition, when choosing a crowdfunding platform, you'll want to look at the minimum investment required and make sure it matches your target audience of private investors.
Equity Crowdfunding Regulation: What You Need to Know
Equity crowdfunding is relatively new, becoming legal in 2016 through Title III of the Jumpstart Our Businesses (JOBS) Act. This law aims to strike a balance between making investment funding available to small businesses, while helping to protect individual investors some of whom may be unaccredited (unsophisticated) investors. Therefore there are a number of crowdfunding rules and regulations that must be followed.
Under the federal securities laws, "any offer or sale of a security must either be registered with the SEC or meet an exemption." That includes funds raised through crowdfunding. Regulation Crowdfunding, however, exempts registration requirements for securities-based crowdfunding for companies looking to offer and sell up to $1.07 million of their securities.
This is good news for private investors who want to invest in startups like yours. Anyone can invest in a Regulation Crowdfunding campaign. However, there are stipulations on how much they can invest in equity crowdfunding campaigns during any 12-month period. Limits will depend on the individual's net worth and annual income. Some crowdfunding platforms will only accept accredited investors (generally wealthier individuals) while others are open to a broader group of investors.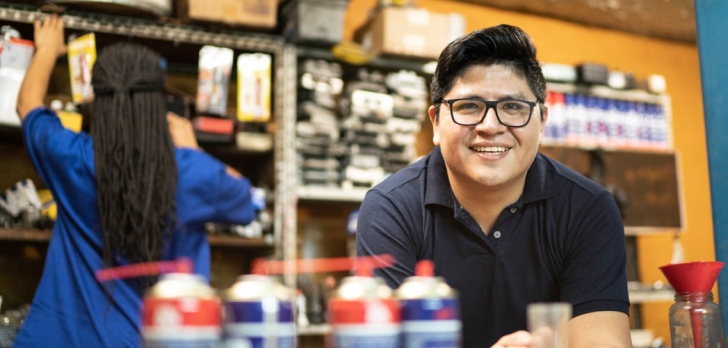 Equity Crowdfunding Sites
If you decide to pursue equity crowdfunding, you'll have to pick an Regulation Crowdfunding platform. There are many considerations here including whether the equity crowdfunding portal is:
Reputable and well-established
Able to provide the training you need
Has strong marketing itself
Attracting equity investors to back campaigns like yours
Successfully helping other businesses in your space or industry
Competitive in terms of costs
Safe and secure
You'll find a list of currently active Regulation Crowdfunding platforms at Crowdfundcapitaladvisors.com. Top platforms currently include:
Wefunder
Seedinvest
StartEngine
Republic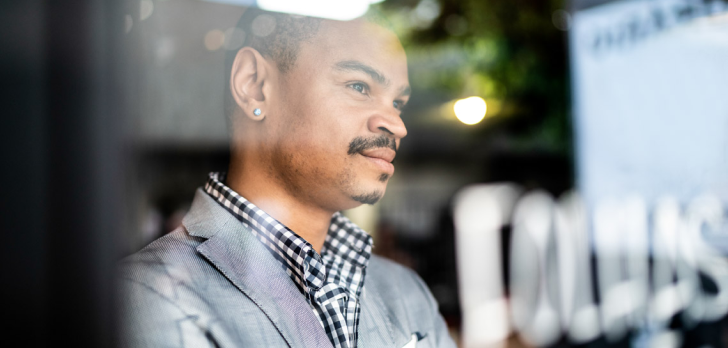 Can You Get Rich Off Crowdfunding?
While business owners are looking to raise money for their businesses, individual investors may be looking for opportunities to make money by investing in these businesses. Investing through Regulation Crowdfunding is generally considered quite risky, which is why it is regulated by the Securities and Exchange Commission (SEC). Intermediaries are regulated by the SEC.
As with any investment opportunity, you'll need to do your own due diligence to determine whether you feel comfortable with the risk you are taking by investing your capital in a business through one of these campaigns. Startup investing is high risk. You should think through what happens if the company is not successful. Can you afford to lose the capital you invest?
This type of investment is often best for wealthier investors willing to take higher risk with the potential of higher returns.
Nav's Verdict: Is Crowdfunding a Good Idea?
Crowdfunding may be a great way for your company to get much needed capital for their businesses. Of all the types of crowdfunding, however, equity crowdfunding often requires the largest commitment in terms of both time and money. If you decide to go this route, make sure you spend time carefully researching successful equity campaigns and get good professional advice.
---