Commercial Real Estate Loan by SmartBiz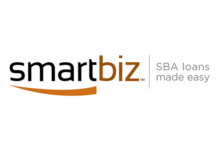 SmartBiz commercial real estate loans allow small business owners to build net worth by owning the commercial property they operate in. Long terms, minimal down payments, and low rates allow for manageable monthly payments. The 25-year, fully amortizing term, eliminates the stress and risk of loan maturities and balloon payments.
9
/10
Bottom Line
If you are looking to purchase or refinance commercial real estate, this is a great loan with great rates and highly favorable repayment terms.
Pros
Great rates and terms. Removes the business risk associated with loans that carry maturities or balloon payments.
Cons
Must be used for commercial real estate. Requires a 10% down payment.
Qualification requirements
Time in Business
At least 2 years
Personal Credit Score
Minimum 660 FICO
Cashflow
Must be profitable
Property Requirements
51% owner-occupied property
Business Taxes
2 years of business tax returns
Other Requirement
No bankruptcy in the last 3 years.
Allowed Use of Proceeds
Can only be used when purchasing or refinancing owner-occupied commercial real estate.
Repayment Duration
Monthly payments for 25 years.
Funding Amount
$500,000 - $5 million
Funding Speed
6 - 8 weeks
Origination Fee
1%, can be rolled into the loan amount
Other Fees
Typical real estate related fees (appraisal, environmental, title, etc)
Reviews
Reviews Disclosure: The responses below are not provided or commissioned by the credit card, financing and service companies that appear on this site. Responses have not been reviewed, approved or otherwise endorsed by the credit card, financing and service companies and it is not their responsibility to ensure all posts and/or questions are answered.