E-Commerce Financing by Yardline Capital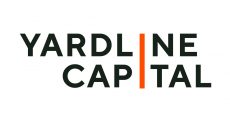 Yardline's e-commerce focus and expertise provides online sellers with up to $1mm in unrestricted, non-dilutive growth capital and guidance. Yardline makes funding hassle-free so you can focus on growing your business. Our application process is easy, our approvals are quick! Once you've received funding, Yardline matches you with an e-commerce expert who can provide in-depth business consultations, help tackle operational issues, and identify strategic opportunities to expedite growth and increase profitability for your business.
6
/10
Bottom Line
Yardline's technology-driven approach allows us to meet e-commerce sellers on the platforms and marketplaces where they run their businesses. Our unique Capital-as-a-Service solution democratizes access to capital, making it simple for platforms and marketplaces to serve their sellers with financial solutions that let them get back to business.
Pros
Provide sales report from e-commerce platform or marketplace account like Amazon, eBay, Etsy, and Shopify, and others.
Cons
Minimum $20,000 in Monthly Revenue
Qualification requirements
Time in Business
At least 6 months in business
Monthly Revenue
Minimum $20,000 in Monthly Revenue
Restricted NAICS Industries
Only Online Retail
Cost
1.06-1.20 Average Factor Rate
Repayment Terms
Flexible repayment terms up to 12 months
Funding Speed
As quickly as 1 business day
Funding Amount
$10,000 - $1,000,000
Reviews
Reviews Disclosure: The responses below are not provided or commissioned by the credit card, financing and service companies that appear on this site. Responses have not been reviewed, approved or otherwise endorsed by the credit card, financing and service companies and it is not their responsibility to ensure all posts and/or questions are answered.