When you're starting a new business and investing your time, energy, and often your own hard earned cash into it, the promise of "free" money often sounds enticing. Chances are that you've stumbled across at least a few advertisements promoting business grants to help you fund your venture. So what's the deal with business grants? Are grants available? Are you or your business eligible?
The answer to these questions depends on many variables, so we'll get to that in a moment. First, let's start off by defining, in loose terms, what a government business grant is (or in some cases, is not). Federal business grants are funded by tax dollars. Because of that, grant eligibility and approval is a very tightly run ship.
Furthermore, government business grants are appropriated through, well, the government (specifically Congress and the White House). As such, many of these grants are closely aligned to the agendas of a specific government agency like the U.S. Department of Education or the U.S. Department of Agriculture.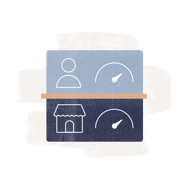 24/7 business and personal credit alerts
Nav is the ONLY source for both personal and business credit scores. Get alerts, advice and monitoring today.
Sign up for free

If it seems like receiving a business grant, specifically a government-funded one, is tricky. And it can be. Here are some general guidelines and requirements that the federal government uses to determine business grant eligibility:
Grants are not provided for starting or expanding a business.
Grant money is not made available for a business to pay off debt or to cover operational expenses.
Only non-commercial organizations (non-profits, educational institutions specializing in medicine, scientific research, education, technology, etc.) are eligible for government business grants.
State and local grants that are provided by the federal government may be awarded to organizations that assists with economic developments.
Alternatives to Federal Small Business Grants
If your business doesn't necessarily fit into the requirements listed above (many do not), there is still hope. State and local programs do exist, as do grant opportunities through other groups and organizations. For example, many large corporations offer grants through an affiliated foundation (i.e. Walmart Foundation Grants), as well as a number of networks that specialize in grants for women.
Additionally, businesses that can attribute to positive gains in local tourism, child care, and energy conservation, and healthy nutrition may also find grants to support their initiatives.
Where to Find Additional Information on Grant Opportunities
If you think your business qualifies for financial assistance through a grant, or if you're simply not sure if you're eligible, you can look for additional information by:
Visiting Grants.gov. Here, you'll be able to search over 2,000 grants. You'll also be able to enter keywords like "small business grants" to help you find specific results, as well as a list of requirements, tips, and other pertinent information to help you.
Check out SBA.gov. Specially developed to help small business owners, this site can help you find essential information about grants, loans and other financial assistance available. You'll also have access to a community of small business owners who've probably had experience with the small business grant application hunt.
Visit your local and state government websites. As mentioned above, specific grants may be available through local and state governments. Check their sites to see what may be available for your business financing needs.
Search corporate or nonprofit organizations within your specific industry or location. Often times, you can search grant networks to help you on your search.
If you've exhausted all your options and you're still not able to find a grant to help fund your venture, don't give up hope! The truth is, many current or potential business owners find themselves in the same boat. Sometimes grants simply aren't the answer. Luckily, there are other perfectly viable means to obtain the funds necessary to finance your business plans.
Finding business financing and services can be a chore. To save you time, we take your credit scores and search through financing offers, business services and other deals to match you up with best offers. See Your Credit Rating and Financing Offers for Free (No Credit Card Required).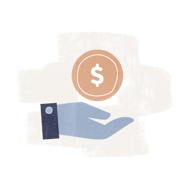 What could your business do with $10,000?
Check out Nav's Small Business Grant now to find out how your business could win interest-free financing.
Apply now

Rate This Article