I recently stumbled upon a new service that makes sending checks electronically a breeze. The service, checkbook.io, was only launched a couple of months ago. It stills has some rough edges to work out, but overall it's a very simple and elegant service for businesses and individuals who want to send out checks efficiently. Currently, sending checks from a personal account is free and it cost $1/check for a business to send out checks. The following is a quick walkthrough of checkbook.io.
The Walkthrough
First, I clicked on the Sign Up link to create an account.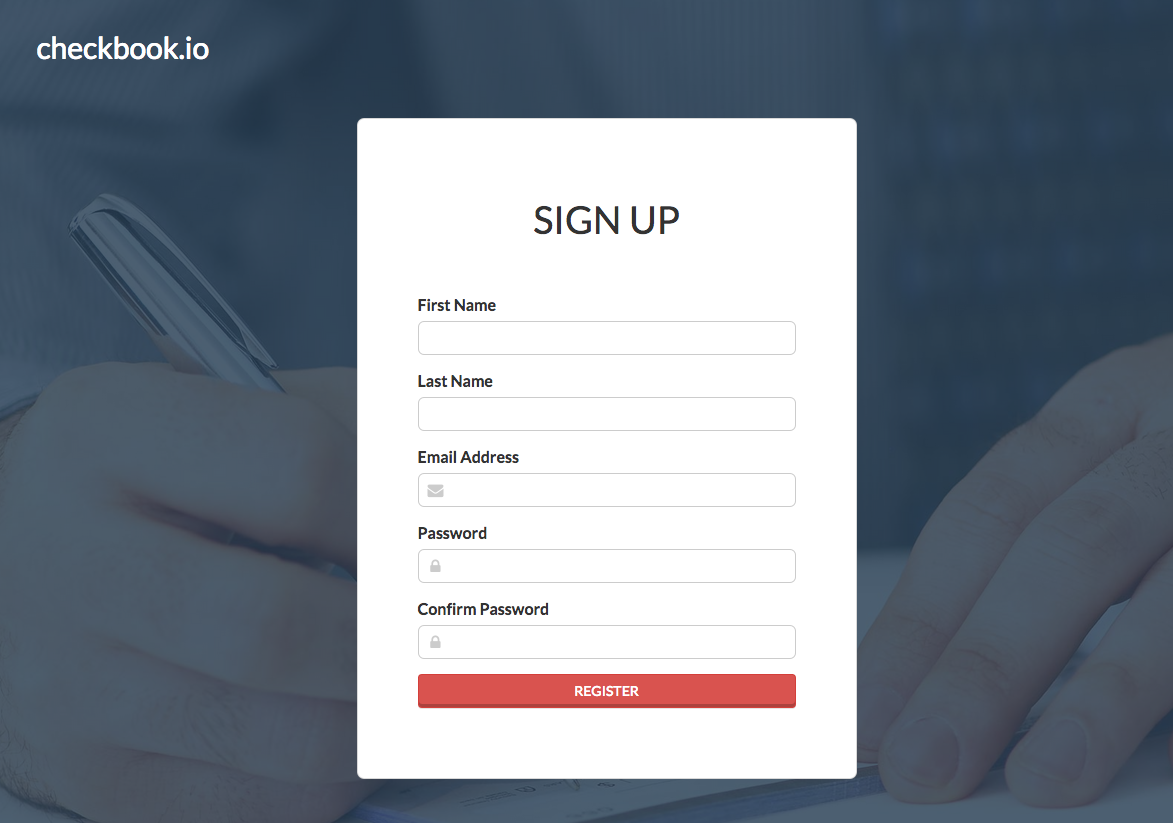 After creating the account, I was shown the dashboard. I clicked on Complete Profile to get to the next step.

I am setting up a business account so I entered the information about my business here.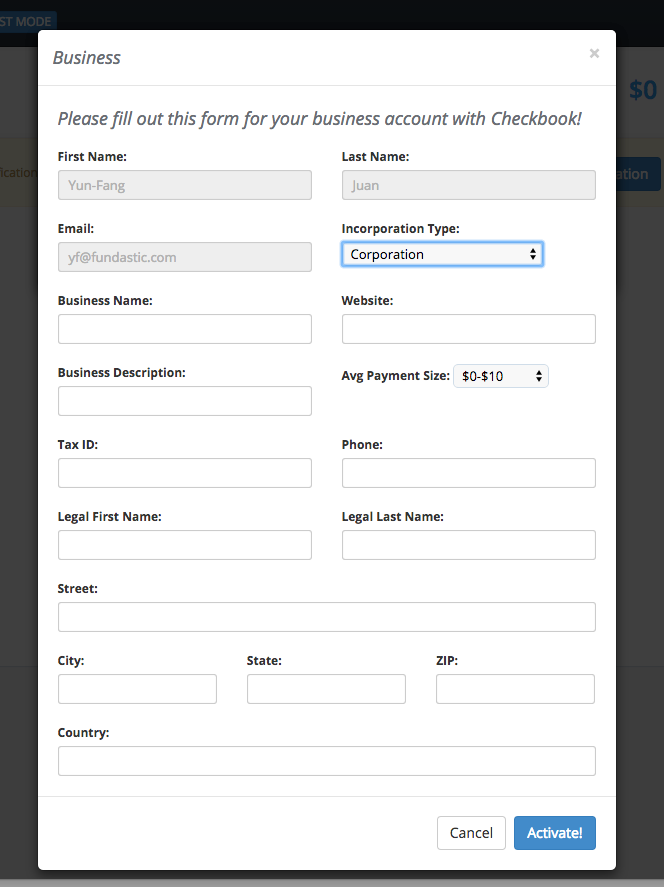 After completing my business profile, I clicked on Verify My Bank Information.

There are two ways you can verify your account. You can log into your bank account from checkbook.io to verify instantly. Or you can verify it manually by entering your bank routing/account numbers. checkbook.io will make two micro deposits into your bank account. You will check your bank account, look up the exact amounts of the deposits, enter it back to checkbook.io to verify your bank account. I chose the Verify Instantly option, entered my bank user ID/password and clicked Submit.

Next, I picked on the bank account I want to connect to and clicked on Complete.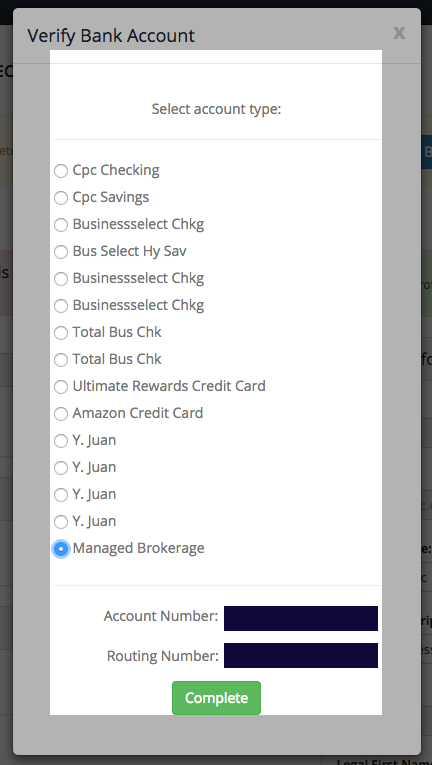 Yay! I am ready to send checks.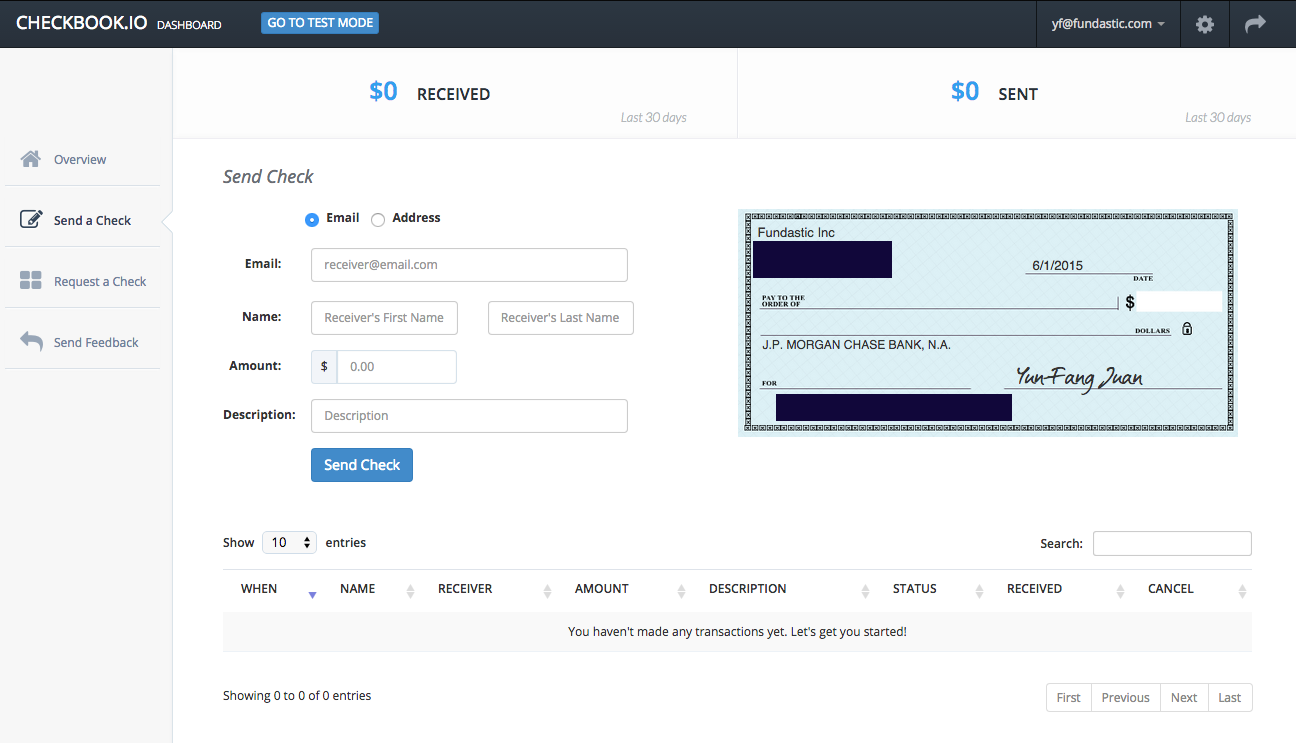 I wanted to send $10 to John Smith through email. Note that I don't need to enter John Smith's address here. I clicked on Send.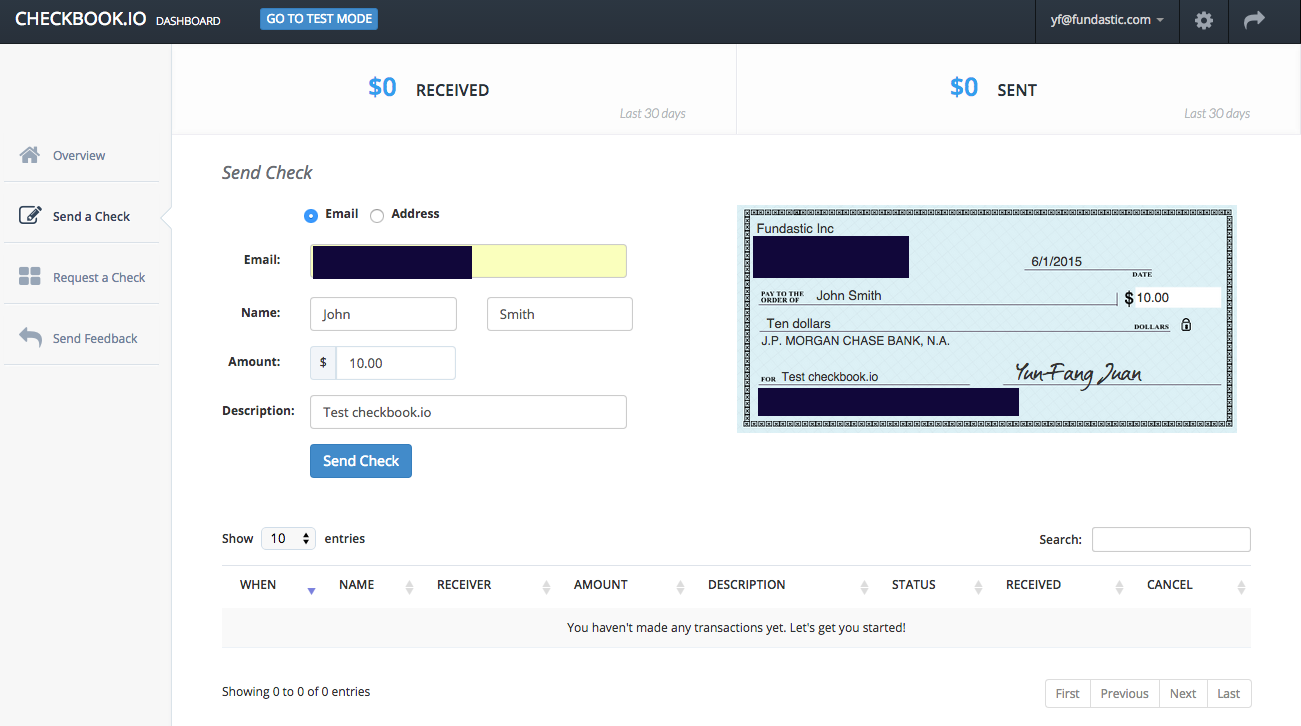 I confirmed by clicking Yes.

Now, the check record showed up on my dashboard. That's it.
On the recipient side, the recipient can print out the check directly. He or she can then use banks' mobile app or go to the branch to deposit the check. The recipient can also deposit it electronically. The check typically will clear in 4-5 business days if deposited online. Note that the recipient needs not to sign up for checkbook.io to deposit a check. The first check I deposited takes about 5 business days to clear. The second one is still pending after 7 business days though. I asked their customer service. The rep told me they are growing rapidly and there's a backlog of processing the payments right now. Hopefully, I will get the fund of my second check soon.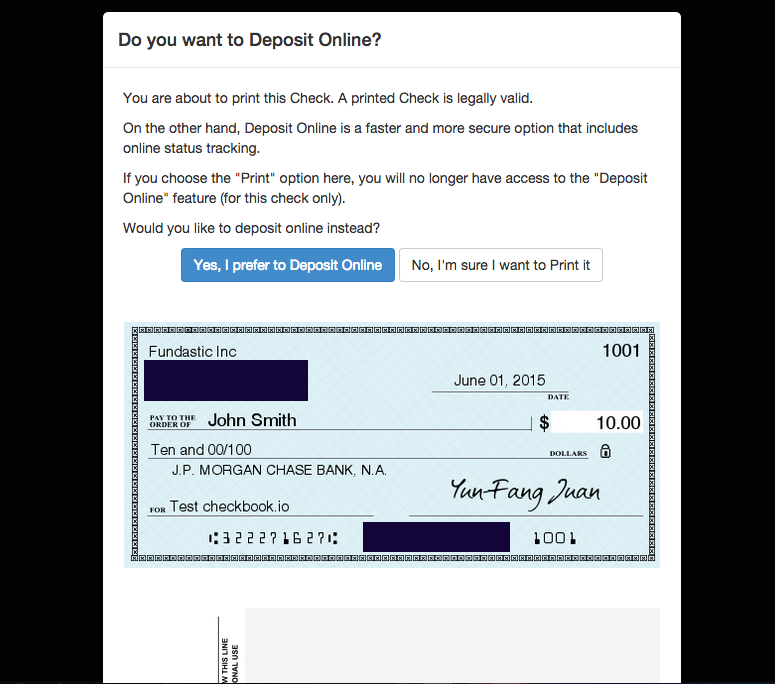 Selecting No, I'm sure I want to print it will open a new tab with an image of the check to print. Make sure to print or save before closing this tab — you will not have another chance to access your check.
The Conclusion
---
checkbook.io is a pretty cool service to use. The user interface is very simple and elegant. But it's also a very new service so it seems like their backend processing part is not totally in order. According to checkbook.io's customer service, they also don't currently handle large amount checks ($500+) well (it would take a long time to clear) but as they strengthen their relationship with the banks and prove that their system is fraud resistant, they promise to make sending and receiving large checks easy and fast. I will probably start using checkbook.io to send out small checks for now and see how they evolve from here to decide if I want to use them exclusively for check sending.
Update: I got the fund of my second check a week later so it works. It just took a bit longer than I expected.
This article was originally written on June 11, 2015 and updated on November 2, 2016.
Rate This Article