When you start a business, plenty of people will think you're crazy, even if they don't say it to your face. The fact you're taking a risk and seizing an opportunity might make them both nervous and envious. But what if you start a business in your 70's? George Schofield, who started two businesses in the seventh decade of his life, was thrown for a loop when a retired corporate executive he met with essentially told him he should be winding down and giving back, instead of gearing up.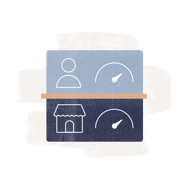 24/7 business and personal credit alerts
Nav is the ONLY source for both personal and business credit scores. Get alerts, advice and monitoring today.
Sign up for free

"I was very proud of the new knowledge I was creating and disappointed that a friend not only couldn't appreciate my hard work but thought anyone over 60 should be retiring to a life of leisure," he says. "Not me, I thought! What I understood that he didn't, was we have entered a long period of discontinuous, explosive change I call the 'New Normal.' Retirement may not be affordable or desirable for many people, especially given growing longevity."
Schofield is the author of the new book, "How Do I Get There From Here? Planning For Retirement When the Old Rules No Longer Apply." He proceeded to do exactly what he recommends to readers. This included looking at five different, related business possibilities and choosing two to pursue: "New Normal" planning for individuals/couples between 50 and 80, and consulting for businesses and organizations that provide advice, goods, and services to people between 50 and 80.
He says there are three good reasons for starting a business:
You simply cannot work for other people any longer.
You need income in addition to your eventual retirement funding, whether or not you give up your current job or work.
You are still very talented and energetic but are seen by others who could hire you as post-employment.
But he says there are also three good reasons not to go for it:
You have too few years to financially recuperate from a loss; in other words, the risk is too great.
You have no focused plan or intentions, therefore you are going away from something you dislike rather than going towards something you want.
You have not done enough homework to accurately understand the market you are considering entering and how people currently build businesses and make money in it.
Schofield believes that "best fit" is key to successfully starting a business. You need both aptitude and ability to create the best fit, he says. If one is lacking, the business is not likely to work. As an example, he says he's a great cook but doesn't want to do it anymore. Opening a restaurant or catering business would not be a best fit for him.
As longevity increases and our economic security becomes less and less certain, we will likely see an increase in businesses started by those in their 50's, 60's, 70's or even later. Older entrepreneurs may enjoy benefits younger workers lack. In his testimony before Congress in 2014, Dane Stangler, then with the Kauffman Foundation, pointed out several of these, including supplemental income from Social Security or retirement savings, less worry about risk or family life than younger workers, and perhaps most important of all, experience.
Getting Started
What's stopping you from starting a business? There are plenty of experts who can help you evaluate your idea and take the necessary steps to get started. (Tip: This 14-Step Checklist can help you make sure you start your business properly.)
It's especially important to understand the financial reality of launching a business and keeping it going. "The average person doesn't have great financial analysis skills," Schofield observes. "If you're going to start a business, don't neglect your education in this area."
Small Business Development Centers (SBDC's) around the country offer free and low-cost consulting and training to help you fill in knowledge gaps as you get started. An accounting professional can also be invaluable. Schofield sought out a CPA firm with experience working with clients running virtual organizations. He hired them to review his financial projections. "I wasn't looking for them to approve or disapprove (my business plan)" he says. "I wanted them to critique my planning and make it smarter."
Also key to launching a business later in life is an exit plan. Though you may think you want to run your business as long as you can, Schofield recommends creating different exit strategies up front. Questions to ask yourself:
How long do you want to do this and what happens when you don't want to do it anymore?
If you have a spouse or partner, how do they feel about you devoting major energy to the business? How long can they participate or be supportive?
What happens if you get sick and are no longer able to work in your business?
Is there a family member or employee who would eventually like to take over the business?
Will you sell it? If so, how? And when?
With research and experience you may be able to create something even better than you'd hoped.
Schofield, who had a successful corporate career before becoming a several-decade entrepreneur, has built a team of capable, motivated, project-based freelancers in specific areas such as website development, social media, sales and communications. He's been surprised by how much he now enjoys not just the work he does, but also being CEO of the virtual organization he's created. "I was fishing in Maine and had no need to check in on anyone," he observes. "I didn't have a single worry. That didn't happen when I was a brick and mortar CEO."
If you're thinking about starting a business, don't let age stop you. "Contrary to popular perception, entrepreneurship is not exclusive to the young and hip," wrote Stangler in his testimony. "Entrepreneurs of all ages start businesses and create economic opportunity for themselves and others."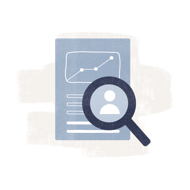 Pull back the curtain on your business credit to find better financing
Ready to see your credit data and build stronger business credit to help your business get financing? Check your personal and business credit for free.
Check my scores

Rate This Article