Advertiser & Editorial Disclosure
When it comes to making purchases, a small business credit card can be one of your most important business tools. But too often, business users don't receive a line of credit large enough to meet their needs. You may need a small business card with a large credit limit to enable short-term financing for key purchases, or you may need the spending power to realize the rewards or benefits of a credit card, instead of using another form of payment.
Thankfully, there are some ways to increase your chances of receiving a high credit limit on your small business credit cards.
Maximize your credit score.
The better your credit history is, the more likely you will be to receive a credit card with a high limit. And since a small business credit card application will rely on your personal guarantee of repayment, you'll want to make every effort to improve your personal credit history.
The most important factors in your personal credit score are your record of on-time payment, and your level of debt. Therefore, making on-time payments is extremely important, as is reducing your long-term debt as much as possible. Another important factor is the number of accounts that contribute to your positive credit history. Unfortunately, some people mistakenly believe that it's best to have as few accounts as possible. Instead, having multiple lines of credit with a perfect payment history and little, if any debt will add to your credit history and result in a higher credit score. Finally, you'll want to increase the average length of your accounts and not apply for multiple new lines of credit in a short period of time.
Reduce your exposure.
Even if you plan on avoiding interest charges by paying off your entire statement balance each month, the card issuer will still be concerned about their exposure to loss in the event you default. Therefore, you'll want to pay off as much of your debt as possible before applying for your small business credit card. This includes any outstanding balances you have on other issuer's credit cards, as this is reported to the credit bureaus as debt when your statement cycle closes, even if you will pay it off in full by the due date.
To eliminate all debt from your credit report, you'll want to pay off your balance before the statement cycle closes, so that your credit report shows very little, if any outstanding balances. Once you've paid your balances off, and your statement cycle has closed, then you'll be more likely to be approved for a small business credit card with a very high limit.
Build a relationship.
Just as you would be hesitant to loan a large amount of money to someone that you've never done business with before, a credit card issuer is unlikely to offer you a high credit limit if you don't have an established relationship with it. As a result, you're likely to receive a higher line of credit from a bank that you have worked with before, such as the one that you hold a checking or savings account with, or one where you have investments.
Ask for a higher limit.
Many small business credit card issuers will extend customers a relatively modest credit limit at first, but will be open to the possibility of a larger credit limit after the account has been in good standing for at least a year. At that time, you can make a request for a larger line of credit, and continue to grow your credit limit each year that you make your payments on-time and control your debt.
Consider a small business credit card without a preset spending limit.
Some small business credit card issuers offer products with no preset spending limit. With these cards, you may be approved to make large individual purchases in excess of the card's stated credit limit. American Express offers several small business credit cards with no preset spending, and other cards issuers occasionally do as well.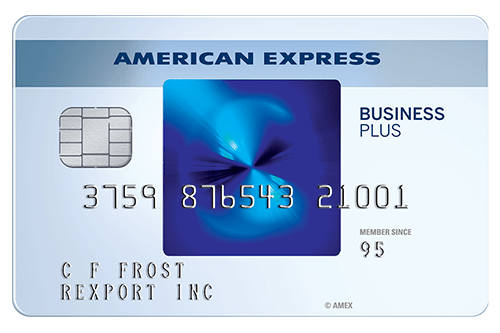 View More Offers
Rate This Article