Advertiser & Editorial Disclosure
If you've struggled to build credit, or avoided credit cards because you're afraid of running up debt, you may want to check out
, a unique credit card that can help you build or rebuild credit and learn skills to take control of your financial future.
Read our in-depth review to decide if the Arro Card is right for you.
Benefits of Using the Arro Mastercard
Arro is reimagining credit cards to make them available to those who may not have used credit cards in the past, or who may have had financial difficulties and are now trying to get their credit back on track.
Unlike other cards for those with limited or imperfect credit histories, the Arro Card is not a charge card, debit card, or a secured credit card. Instead, cardholders start with a small credit limit and have the opportunity to increase their credit limits by participating in financial education activities built into the app.
The Arro Card is a "true credit card," says Ryan Duitch, CEO of Arro. "It's a credit card you use to make purchases."
It's also more than a credit card, though, because personal finance education is core to the product and the mission. It offers financial education activities that take just a few minutes to complete. Participating in these activities on the mobile app can earn you meaningful benefits, including higher credit limits and/or lower interest rates.
For many Arro cardholders, this is their first credit card. For others, it's an opportunity to rebuild credit after past financial setbacks.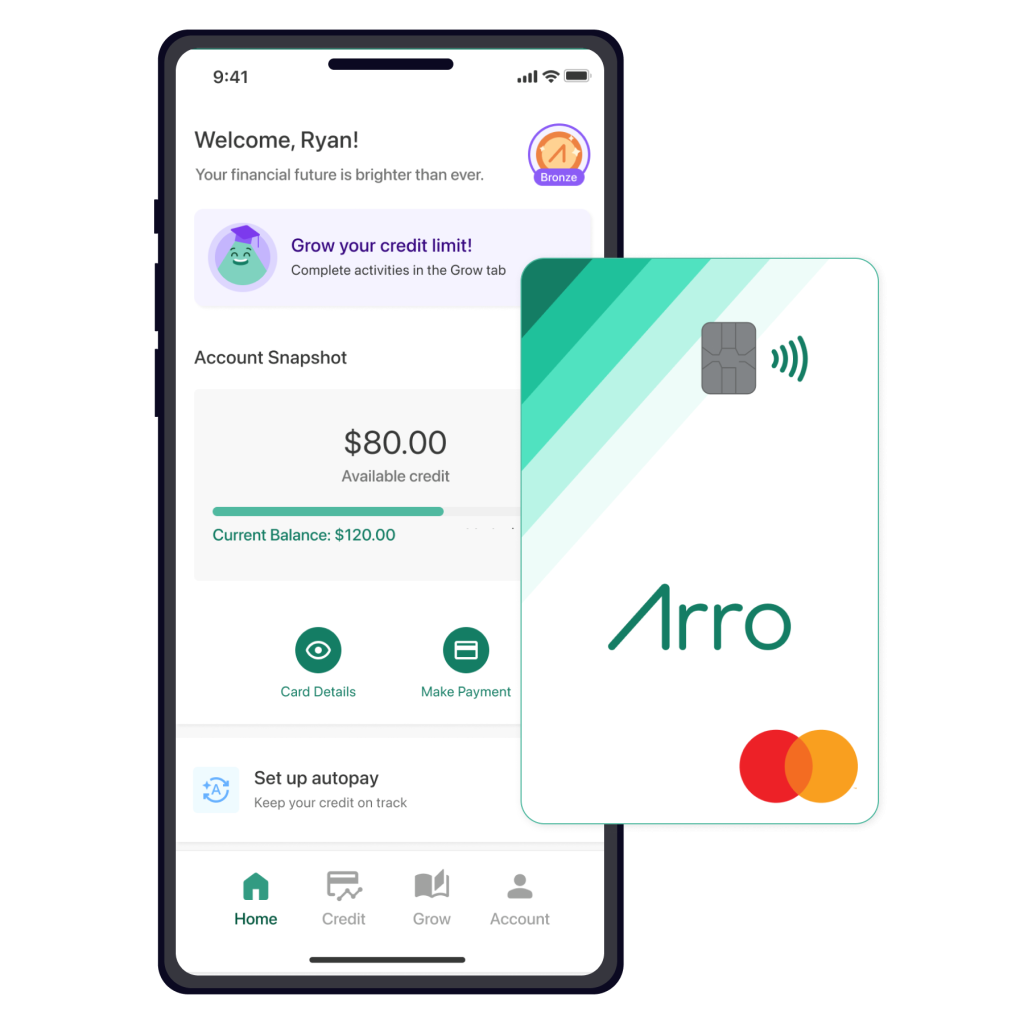 Key Features of the Arro Mastercard
The Arro Mastercard offers a variety of features and benefits designed to help cardholders access credit, then learn how to build good financial habits. Key features and benefits include:
No credit history required, and soft credit inquiry doesn't affect credit scores.
Opportunity to build credit with payment history reported to all three major consumer credit bureaus.
Flexible payments allow you to make minimum payments or pay in full.
Competitive interest rate:
Complete financial education activities to unlock additional benefits.
No security deposit required.
How to Apply for the Arro Mastercard
When you apply for the Arro Mastercard, most decisions are made in minutes. Again, unlike traditional credit cards, you don't have to have a high credit score to qualify. Though there will be a personal credit check, it is a soft inquiry so it doesn't affect credit scores. (Hard credit inquiries affect credit scores, while soft inquiries do not.)
When you apply for an Arro Card, you'll link your bank account and that information provides additional information that can help Arro evaluate creditworthiness.
Use this QR code to download the Arro app: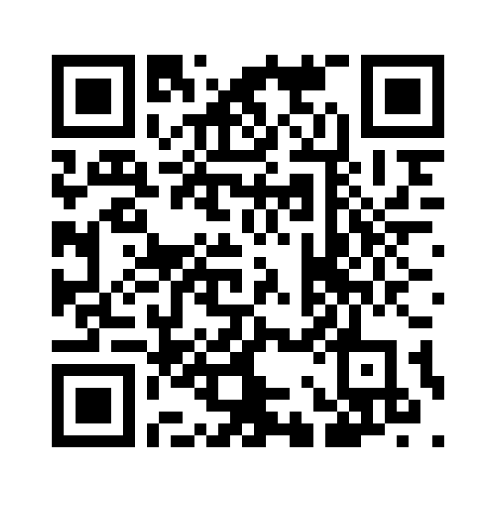 Managing Your Arro Mastercard Account
The Arro Card is a mobile-only platform. You must download the Arro mobile app in the Apple Store or Google Play store.
Once you are approved, you can manage your credit card account in the app. You'll also get access to in-app activities that can unlock additional benefits.
You can use the card to make purchases in most places where Mastercard is accepted. (You can't use it on gambling sites or to buy crypto, for example.)
You have the choice of paying your balance in full or making minimum payments. You can elect to set up automatic payments.
Potential Drawbacks and Considerations
The Arro Mastercard is a personal credit card, not a business credit card. If you are trying to establish business credit, consider a small business charge card or credit card that reports to business credit bureaus.
The initial credit limit for the Arro Mastercard will be small— in the range of $50 to $200. This may be beneficial for cardholders looking to build credit while avoiding debt. With a small credit line, even relatively small balances can impact debt utilization. Keeping balances low is important for maintaining strong credit scores.
You will pay a monthly fee for this card.
Annual fee: $12* (Paid Monthly at $1 per Month) *Goes up to $36 ($3 per Month) after first year
While a high credit score is not required, recent late payments or negative items on your credit reports may affect your ability to qualify. Here are 138+ places to get free credit reports to find out what appears on your credit reports.
Conclusion
The Arro Mastercard is a product that can genuinely help those who find themselves shut out of the mainstream credit system. This card offers an innovative credit card with incentives to help cardholders build better credit as well as learn successful financial management strategies. And it serves a market that has been largely overlooked by many of the major credit card companies.
"We believe everyone has the same potential," says Duitch. "It only matters what you want to do and what you will do," he says.
If you need that first (or second) chance to build credit, and you're looking for a straightforward and inexpensive way to get started, the Arro Mastercard can be just what you need.