Introduction
Nav is a truthful, confident and optimistic brand and our designs reflect our unruly spirit.
As a design-driven company, we take pride in every touchpoint that a customer or prospect has with Nav. Following this style guide will enable us to continue to create a consistent, cohesive experience that will maintain our competitive advantage.
Our design team has included keywords, colors, logo usage and all other elements to help you better understand Nav, but if you still have questions you can contact us at mktdesign@nav.com.
Our Design Values
Helpful/friendly/trustworthy (Like a boy scout)

Our designs make the customer feel comfortable and secure. Users of Nav can quickly find what they are looking for and never feel misguided. No WTF moments.

Simple/straight-forward/clean

Simplification is a competitive advantage. We distill the complicated and make working with financial data enjoyable. Information architecture is well thought out and interactive elements and CTAs are easy to identify. We are the opposite of busy.

Delightful

We strive to get a smile. We differentiate ourselves from other financial tools by spending the extra time to make our designs enjoyable. With every design we consider "how could this brighten our customers' day".

Consistent

Our design is cohesive across channels. We build upon our customers' existing mental models so as they become familiar with Nav, they feel at home throughout all our touchpoints.

Inventive

We always search for creative solutions to design problems. We think huge and eschew "Everyone else is doing it" mentality.
---
Logo Usage
Our logomark is nicknamed "paper" and it represents Nav's ability to liberate small business owners by simplifying and "unfolding" their financial life through more modern means. It lightens the load and elevates their business success.
In short, it's a symbol of a better way.

Download logo pack (1.6Mb).
Exclusion Zone
A clear area must be maintained around the logo at all times. That area is called "exclusion zone". No typography, imagery or other visual information should appear within this zone. The exclusion zone around the logotype is equal to the center circle from the letter "a" in Nav. For icons, we use a half circle split vertically down the middle.

Logo Usage Examples
1. Original Logo
Use our original logo or logo mark, in #00CBFF blue against light or dark background.

2. Logo Over Photos
Use our white logo over dark photos. For light photos, please use the #00CBFF blue version.

2. Solid Backgrounds
Use our white logo over #00CBFF blue. Either logo (white or blue) can be used over #173C62 navy.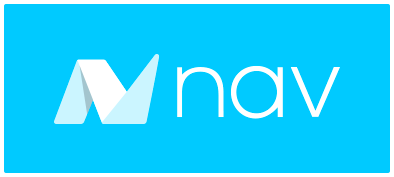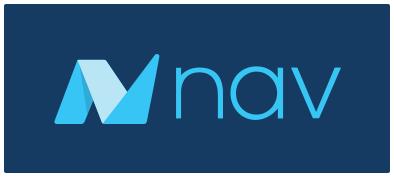 DON'T
1. No Replacements
Do not recreate or edit the logo. Do not replace the font, font color or add .com at the end.

2. Do Not Change the Color
The original, preferred color of the logo is #00CBFF blue.

3. No Distortions
Do not stretch, squish or change the logo proportions in any way.

4. No Rotations
Do not tilt or flip the logo.

5. No Effects
Do not add Photoshop filters or any other image editor effects. That includes emboss, drop shadow, overlay, outer glow, etc.

6. Quality
Do not use a low resolution version of the logo or increase the file size to fit your design. Please contact mktdesign@nav.com if you need the logo in specific dimensions.

---
Colors
These are the official colors to be used when creating anything related to our brand. Nav is a transparent company created to simplify the financial lives of SMB owners, therefore, our brand's main color is a bright, friendly blue.
Keep in mind all branded designs should rely heavily on white space and use blue and navy for other key elements.
Primary Colors
The Nav blue, or #00CBFF is a happy and bright color. It was added to our palette to infuse a tone of modern optimism.
Neutrals
Light background – #EEF2F5
Links
Secondary Colors
Accents. To be used sparingly.
Scores
---
Typography
Nav's official font is "Averta" (Greek: 'αβέρτα' – to act or speak openly, bluntly or without moderation, without hiding).
It sounds just like Nav!
Averta is a new geometric sans serif family with a simple, yet appealing, personality. The purely geometric rounds, and open apertures manage to express a straightforward tone resulting in a modernist, neutral and friendly typeface.
You can purchase the font files Here or contact mktdesign@nav.com.
A B C D E F G H I J K L M N O P Q R S T U V W X Y Z 1 2 3 4 5 6 7 8 9 0 a b c d e f g h i j k l m n o p q r s t u v w x y z A B C D E F G H I J K L M N O P Q R S T U V W X Y Z 1 2 3 4 5 6 7 8 9 0 a b c d e f g h i j k l m n o p q r s t u v w x y z
---
Photography & Graphics
If we had to describe the impression people get when looking at our photos, the best keywords would be authentic, real and optimistic.
We help real people with hopes and dreams. There is nothing fake about them so there is no room for posed smiles, unrealistic situations or complicated visual elements in anything we produce.
Our main goal is to phase out stock-looking photography and replace them with our own customers and the businesses they try so hard to maintain.
For more information or to request custom photography, please contact mktdesign@nav.com
What Should a Nav Photo Look Like?
Using distinct poignant photos will make Nav's work stand out across all touchpoints. Our choices of photography can reinforce our brand and connect us to our customers. In the split second judgment of "read" or "dismiss" a well selected, thought out photo can make all the difference.
It's important that business owners relate and see themselves in Nav's photography choices. Like our brand, our photos should be honest and show business owners in their element, in control, and doing their work. Shots of hands at work or people using their hands are especially powerful.
Photos should be high quality, but not too clean. We want real business owners, not models that have obviously been staged or posed. If it wouldn't happen in real life, don't use it.
One good rule of thumb is to avoid photos where the subject is making eye contact with the camera. This isn't a firm rule, but can help us avoid the "stock look". An exception to this rule can be when the photo is being used in a business owner profile, although showing the real business owner at work (head down) can be extremely powerful for profile shots as well.
In the case where we are using photos we have taken internally (for profiles or other posts) make sure the photo has been touched up to enhance the colors and lighting. We don't want photos that look like someone snapped them on a mobile phone.
Some final no-no's:
Yes!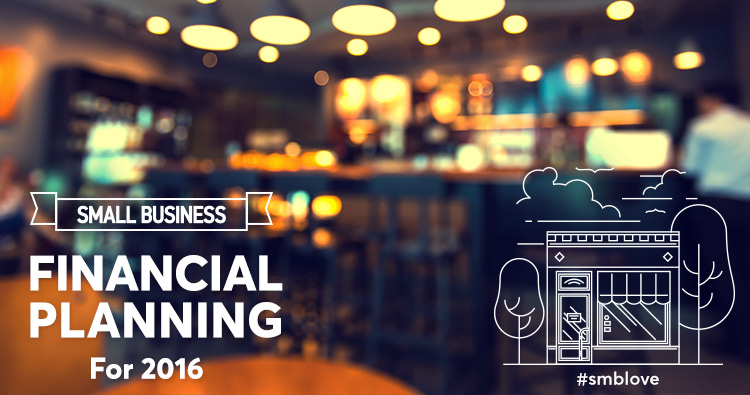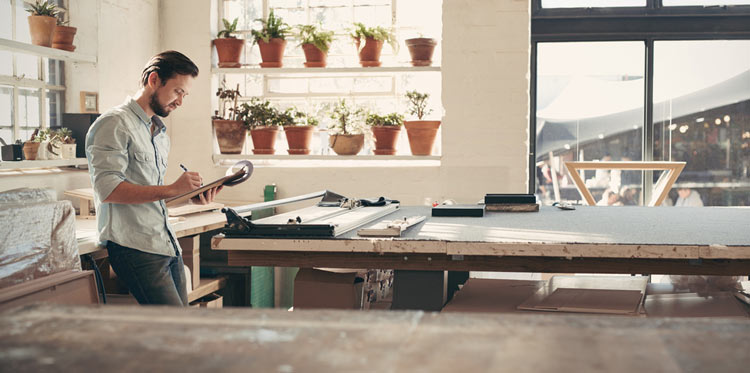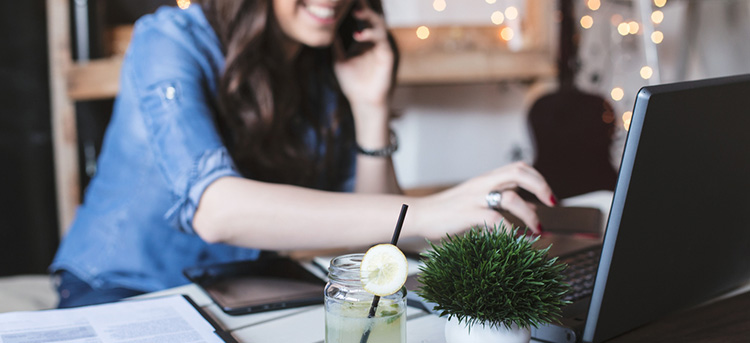 Stocksy gallery with more good examples.
High quality, free, stock photos.
---
Keynote & Powerpoint
Download template: