Build your own Business Marketplace with Nav's Embedded Financing Solution
Earn revenue with personalized curated offers to help your small business customers achieve their financial goals
Contact Us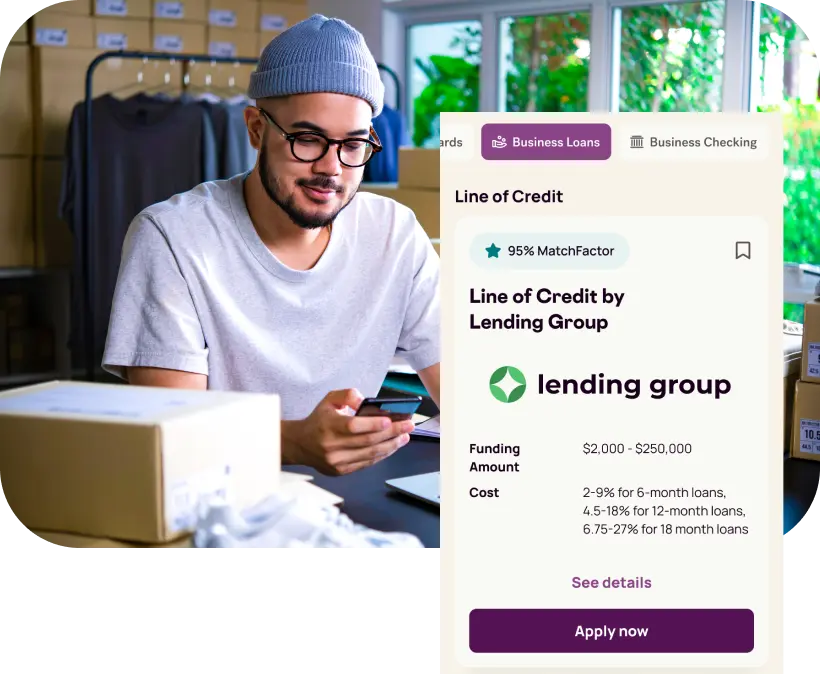 Drive traffic to Nav, we'll take care of the rest. Create your own marketplace.
Serve a broad customer base with a wide range of credit quality through our network of 160+ partners.
We use proprietary data and AI to fully personalize the customer journey, optimize conversion rate, and share analytics back with you.
You earn revenue through 4-10x better conversion rate than single offer referrals.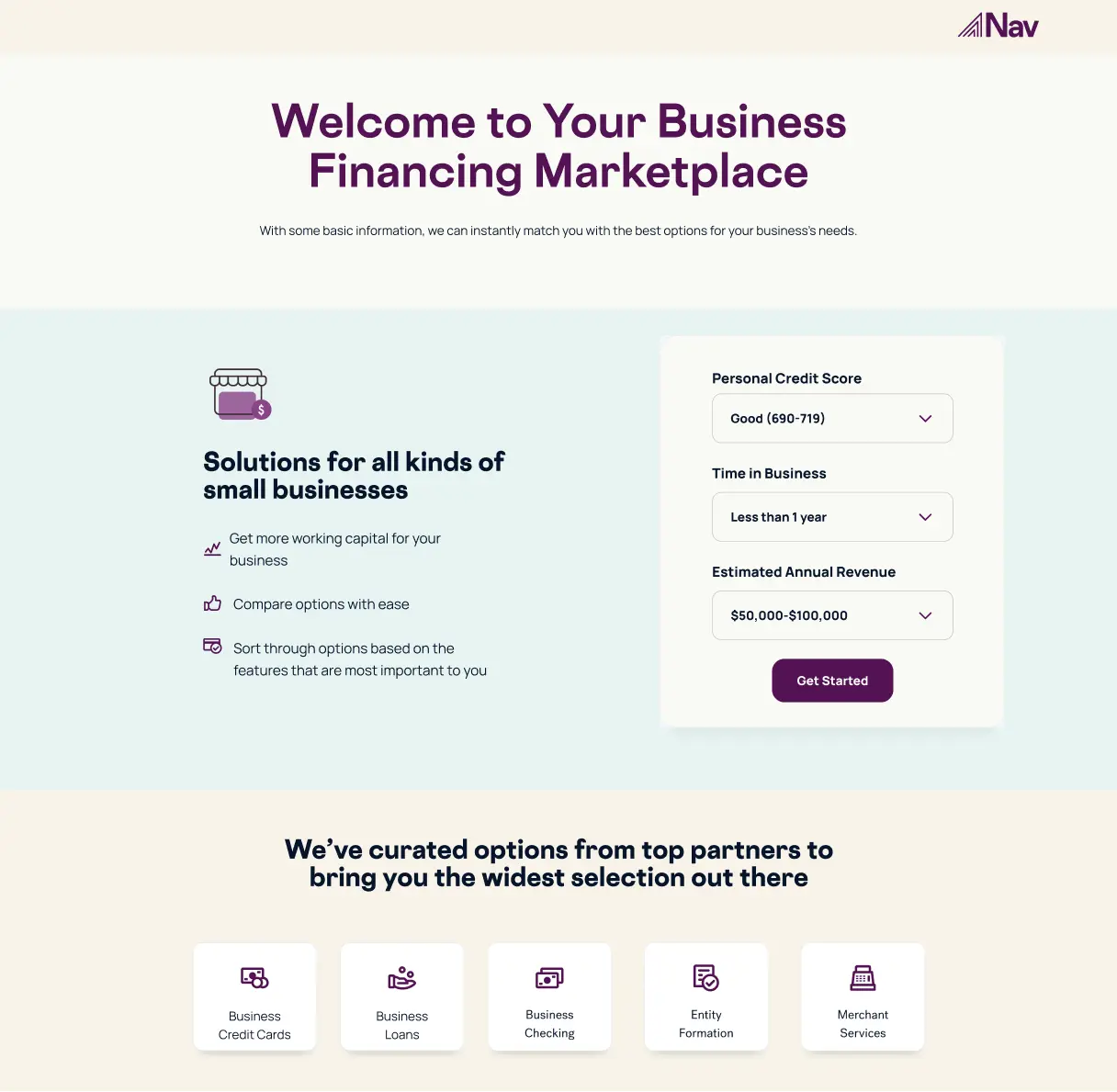 The Nav Solution
Nav aligns financing qualifications, predicts needs, and facilitates transactions between data providers, lenders, partners, and small businesses. Partners we work with today include: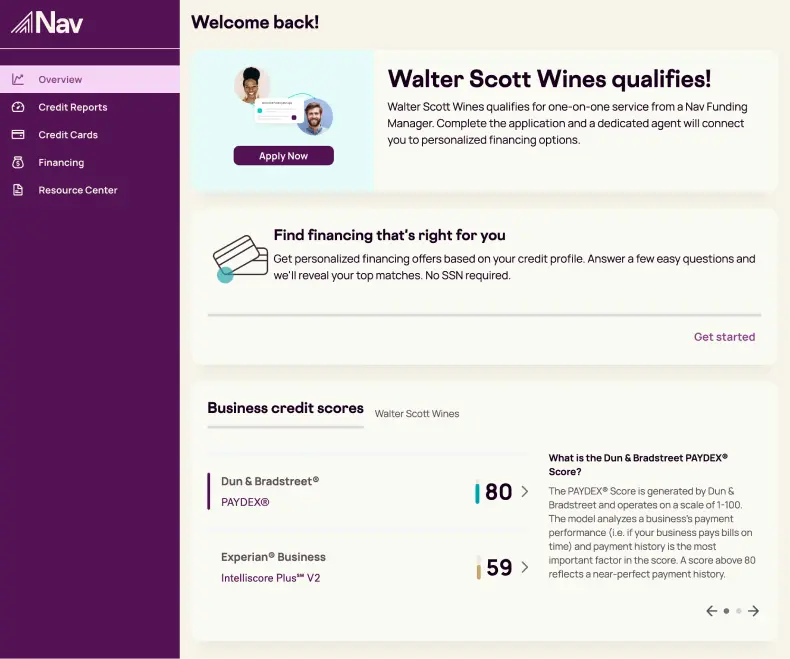 CASE STUDY
Clover & Nav
Clover's point-of-sale device and SMB services are connected to hundreds of thousands of merchants across the U.S.
Clover's Goal
Create more engagement & increase revenue from Clover customers by partnering with complementary business services and tools.
"We strive to empower our merchants with best-in-class business solutions. That's why it was the natural choice to partner with Nav where our merchants can get their credit data as an easily digestible datapoint to help them make better business decisions, access extensive options to find financing and credit card options, learn from Nav's financial education tools, and subscribe to premium solutions to support them in running their business better."
TB
Travis Balinas
Director of Product Strategy, Clover
Nav's Embedded Financing Features
Financial Data
Using OAuth technology and connections with more than 50,000 financial institutions across the U.S., Nav is powering cash flow and revenue insights for small business owners. Use this feature to:
Target SMBs who need a financing solution

Verify revenues for SMBs

Understand customer revenue trends

Increase engagement on your platform
Business Financing Options
A custom financing solution unique to your needs. Nav's one-stop-shop financing options can be configured so you:
Improve customer engagement and retention

Serve underfinanced SMB customers with no additional risk for SMBs

Power new or additional revenue streams
Become a Nav partner
A member of our account management team will reach out to set up a call.