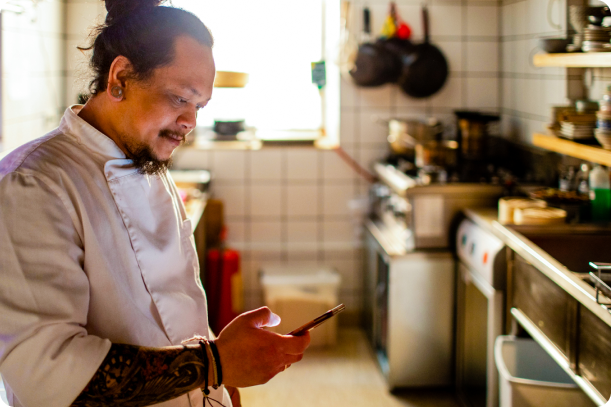 Merchant services makes painless payment processing possible
Generating sales requires work, but taking payments should be the easy part. Explore merchant services solutions below that seamlessly integrate with your operations and provide secure and efficient payment processing, or sign in to Nav to see our recommendations based on your business.
The best merchant services solutions
Whether your business is online, brick-and-mortar, or both, you'll find the right solutions for your business needs. This list takes into consideration important features like POS capabilities, low or no credit card processing fees, and transaction volume discounts.
Compare the details
Give yourself and your customers the most seamless experience with a merchant services solution that works for your business. Consider features such as physical point-of-sale (POS) equipment, transaction fees, and customer support.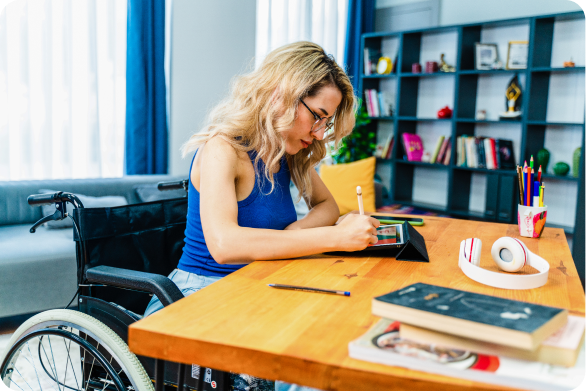 Learn more about merchant services
Visit our resource center to get all your merchant services questions answered. Learn how merchant services work and what factors to consider when choosing a payment processing solution.
All of the tools you need to run your business
Quickly compare options to grow your business and build a solid foundation, with personalized recommendations along the way.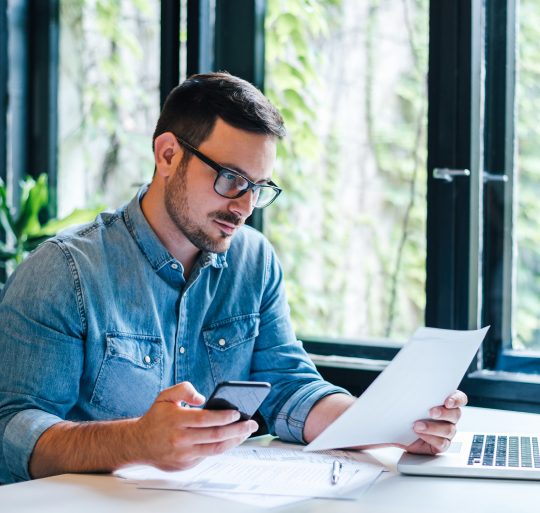 Discover the Best Small Business Merchant Services for Your Business
To succeed as a small business owner, you need to get paid for the products or services you sell. Small business merchant services allow you to accept credit and debit cards, as well as other types of electronic payments.
Choosing the right merchant account can be confusing though, so here we'll help you find and choose the best merchant services for your business.
What Is Merchant Services?
When a business accepts credit or debit cards for purchases, those transactions must go through a series of processes so money makes its way from the cardholder to the merchant making the sale.
The customer enters their credit card number in an online shopping cart; or in person taps, swipes or inserts their credit card or debit card into a checkout device to pay for a purchase. (Or the customer may use a mobile wallet for the payment.)
Information is transmitted by the payment processor to the card issuer. The transaction will be approved if the customer has sufficient funds or available credit and the transaction doesn't appear fraudulent.
Funds must make their way from the customer's account (added to a credit card balance or debited from a bank account for a debit card) and credited to the seller's merchant account.
If a customer later disputes a credit card purchase, the dispute must be investigated and a refund may be issued to the customer (and taken from the seller's account).
Merchant services is a broad term that refers to companies that facilitate electronic payments for sellers, including credit and debit card sales.
In addition to facilitating payment processing, these companies also provide important payment security functions and help process customer disputes.
What is Meant by a Merchant Account?
In the payment processing world, a merchant is the business that has something to sell. Some sellers are wholesalers (selling in bulk to businesses that will resell their products) and some are retailers (selling directly to consumers). Ecommerce merchants, or ecommerce retailers, sell online.
Don't assume that because you have a business bank account you have a merchant account. The former refers to an account where the business will receive deposits and make payments. The merchant account, on the other hand, is used for electronic payments such as credit or debit card sales, as well as ACH payments.
Think of it this way. If you operate a food truck, you don't ask your customers to deposit money into your business bank account every time they make a purchase. Instead you use some type of service to accept payments, and the bulk of the money collected makes its way to your merchant account, and then to your business bank account.
It's worth noting that the terms "merchant service providers" and "payment service providers" are sometimes used interchangeably. Payment Service Providers also provide merchants with the ability to process payments, but the term is usually associated with services that make it easy for merchants to accept online payments such as PayPal, Stripe or Square.
How Does Merchant Services Work?
There's a lot that happens between the point where a customer makes a purchase with a card or other payment technology, and when money finally makes it to the seller's account.
Merchant account services may include:
Point of sale (POS) system: This is the system that allows the customer to pay for a purchase, and can include a reader or terminal where customers tap, swipe or insert their card when making a purchase.
Payment gateway: This provides authorization for credit and debit card purchases.
Payment processing: Front-end and back-end processors provide services to authorize and settle payments.
Automated clearinghouse (ACH) payment processing: These are transfers between financial institutions.
Electronic Benefits Transfer (EBT) payments. Often referred to as "food stamps," these payments must also be processed by merchants who accept them.
A business will apply for a merchant account with a merchant services provider or financial institution such as a bank. If approved for an account, they will then be able to accept online payments with a virtual terminal, or in-store using a POS.
How Much Does a Merchant Account Cost?
Most merchant processors use one or more of these pricing methods:
Monthly Subscription. This fee is charged each month regardless of sales volume. Accounts with higher monthly fees typically include more services, and may reduce transaction fees. There are some processors that charge no monthly fee, but this isn't always the cheapest option.
Interchange Plus Pricing: Interchange fees are fees that must be paid by the merchant's bank to the card issuer's bank. They are set by the card networks (such as Visa and MasterCard). They can vary depending on the type of transaction, type of card used (i.e. rewards card) as well as myriad other factors. With interchange plus pricing, that cost is marked up by a specific amount, which may be a percentage of the transaction plus a small amount, or just a small amount.
Flat-rate Pricing: This type of pricing is common. The merchant services company will usually charge a percentage of the transaction amount plus an additional markup that varies depending on the type of transaction (online versus swiped or tapped in-person, for example).
Tiered Pricing: Pricing is based on transaction codes that identify the type of transaction. The lowest-risk (and lowest cost) transactions are considered qualified transactions, while the highest risk (and highest cost) transactions are considered non-qualified. Mid-qualified falls in between. This type of processing can be confusing and opaque, as sellers often find out after the fact how a transaction has been priced.
Additional Fees: There can be a whole laundry list of additional fees. For example, chargeback fees (when customers dispute transactions and get a refund) are often $25.
It can be hard to really compare costs, and for that reason, newer businesses may want to be careful about entering into long-term contracts until you have a strong track record that will allow you to shop for the best account.
How To Choose the Best Merchant Service Provider
When choosing a merchant service provider, these factors can help you narrow down your choices:
Are you a fit with the provider?
Some merchant services providers don't work with brand new startups or businesses they consider to be high-risk merchants. Some are a better fit for businesses primarily with e-commerce stores, versus physical stores (or vice versa).
How many payments do you anticipate processing? (This will help the provider understand whether you will be considered a high-volume or low-volume merchant.) It's important to find a credit card processing company that is happy to work with businesses like yours.
What are the costs?
Cost will be an important factor. As mentioned above, there are a variety of pricing models for merchant accounts. If your business is brand new, you may have a harder time figuring out which type of pricing is best for your business. You'll have to estimate your volume of debit and credit card payments the best you can.
Established businesses can look at their current processing volume. A new provider will often provide a free cost comparison. In addition to processing fees, don't forget to ask about other fees such as early termination fees and chargeback fees.
How will customer support work?
You may need help setting up your account, and if you run into problems— particularly with fraud— you'll want to be able to reach out to someone. In addition to understanding when and how support is available (email, chat, or phone), reviews on sites like Trustpilot and TrustRadius can provide some insights into customer service.
What payment options do you want to offer?
Your customer base will determine the payment methods you want to offer. Do you just want to accept credit card and debit card payments? And if so, do you want to allow your customers to pay with Visa, Mastercard, American Express and Discover? What about crypto or other currencies?
Will all payments take place online or will you also want to accept in-person payments, contactless payments or mobile payments like Apple Pay or Google Pay? If so, what equipment do you need, such as portable card readers or full-feature cash registers? If you already have a POS system, will it still be compatible?
What security protections are offered?
Nothing can sink a business faster than fraud. It is absolutely crucial that you understand the fraud prevention and detection services merchant services provide. At a minimum, merchants need to comply with PCI standards to protect cardholder data and card information. For most businesses, it's not a matter of whether you will be affected by fraud, but when and how much. Catching it quickly is imperative.
How Do I Get a Merchant Account?
You must apply to open a merchant account. Credit card fraud is a significant and growing problem, and merchant processors need to avoid facilitating fraud. That means they will require documentation to help ensure your business is legitimate.
Some merchant processors streamline parts of the application process, but expect to be asked for various types of information when you apply. These may include:
Information about your business including:
Legal name and DBA
Business address and phone number
Tax ID number/Employer Identification Number (EIN)
Business license
Articles of incorporation
Business bank account statements
Address verification (utility bill, for example)
Industry
Types of products or services you sell
Sales volume
How you'll accept payments (in-person, online, by phone or a combination). Online transactions are more risky than in-person transactions, for example.
There may be a credit check, including personal credit score and or business credit. You may be turned down if you have an active bankruptcy, for example.
Merchant services companies may exclude certain industries (often referred to as "high risk" industries). Pharmaceuticals, travel and tourism, gambling, alcohol, investment schemes and other businesses are often flagged as high risk. High-ticket subscriptions, coaching programs or investment advice may also fall under this category.
New businesses without a track record can find it harder to get a merchant account and may be able to start with a service like PayPal that generally makes it easy to accept payments online.
FAQs Merchant Services Accounts
What Is A Good Rate For Merchant Services?

Comparing merchant processing rates can be a lot like comparing business bank account fees. There are a number of costs that can affect what your business will pay. What's a good rate for one type of business may not even be an option for another. 

You'll want to compare costs based on your type of business, how you'll accept payments (a physical or online store, for example), your average sales etc.

Do I Need An EIN For A Merchant Account?

You will likely need to provide an Employer Identification Number (EIN) as part of the application process. It's quick and easy to get an EIN for free from the IRS. 

Can I Accept Credit Cards Without A Merchant Account?

You can accept credit cards through payment services providers like PayPal, CashApp's Cash for Business, or Venmo for Business. Those services may be more expensive than a full-fledged merchant account but can work, especially if you are getting started. 

Some Payment Service Providers like Square, Stripe, Shopify or Clover are designed to be easier to get started with than full-fledged merchant accounts from banks, though increasingly they provide a full range of payment solutions to small businesses. 

How Do I Avoid Merchant Fees?

There's no completely free lunch available if you want to accept debit cards and credit cards. Someone will pay a fee, especially when credit cards are involved. That's because there are always interchange fees charged for credit card transactions. (Debit cards also have fees, but they are much less than credit card fees.) Think of it as a cost of doing business, and set your pricing appropriately. 

If you really want to avoid merchant fees altogether, accept cash and/or checks. Some businesses try to get customers to pay them personally using personal PayPal or Venmo accounts but that's not a very viable long-term solution. 

How Do I Receive Money From My Merchant Account?

When funds clear your merchant account, you will be able to transfer available funds to your business bank account. Some providers may offer a debit card you can use to access these funds as well. There may be a hold on funds for up to several business days, depending on the terms of your merchant account. 

What If My Business Doesn't Qualify For A Merchant Account?

If your business doesn't qualify for a merchant account, you may qualify for an account with a Payment Service Provider or you may be able to use a service like PayPal, Cash for Business or Venmo for Business to accept payments.