Pricing
Get the power, control, and data you need to chart your business's financial future.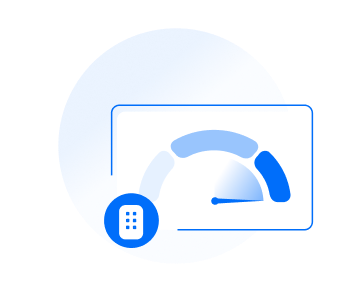 New!
Build business credit
The easiest way to develop a strong credit profile lenders can trust. Nav has already helped thousands of business owners get scored with the bureaus and unlock new financing options. With Nav's new tradeline reporting feature, Business Boost and Business Loan Builder account holders get:
Nav account payments reported as a new tradeline to Experian, Dun & Bradstreet and Equifax every month.
No negative history reported!
Alerts when your Nav tradeline appears on your reports
Your full business credit profile
Nav's credit bureau partners give you the most complete picture of your credit profile available today. Available to all Nav customers with paid plans, these full scores and reports can give you the most detailed looked at the real data lenders, vendors and potential business partners see. Pull back the curtains on your data and take control.
Identity Protection & Insurance
Your credit is part of your business assets, so Nav's dedicated to helping you protect it. All paid Nav account holders can unlock a full suite of identity protection and restoration services from expert specialists.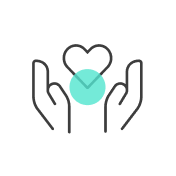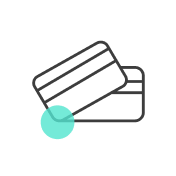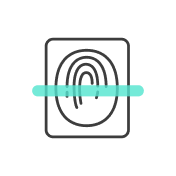 FAQs
What's the difference between the scores in a free account and a paid plan?
Your free Nav account gives you a credit grade (A through F) for all three business credit bureaus based on your report data with that bureau. You still have access to 24/7 alerts when something changes on your reports, though full business reports and scores with account details are only available with a paid Nav account.
When will my Nav tradeline be reported?
Business Boost & Business Loan Builder customers will get an alert when their Nav tradeline has been reported to each of the major business credit bureaus, plus an alert when it actually appears on each bureau report. Nav tradelines are reported to all three bureaus on the same day each month, so it may take customers as little as 14 days and as long as 45 days to see the new tradeline appear.
Will negative information ever be reported to business credit bureaus by Nav?
Nav will NEVER report negative payment history to the business bureaus. Nav's Customer Support team makes every effort to reach out to Nav customers when a payment method fails to ensure consistent reporting of your Nav tradeline.
Why doesn't Nav's name appear on my business credit report?
Almost all business credit reports do not include the name of the company or business with which you have a tradeline, instead including the industry. However, Nav has built a tool to identify when a Nav tradeline appears on your business's credit reports for the first time and we will send you an alert when we identify that the tradeline has now appeared.
What happens to my Nav tradeline if I cancel my Nav account?
Every business bureau retains reported tradeline information on credit reports under their own guidelines. Your Nav tradeline will no longer be reported to the business bureaus, but the information will remain on your report as long as bureau guidelines dictate. Nav will NEVER report negative payment history to the business bureaus.
Will tradeline reporting help me build personal credit?
No. Business Boost and Business Loan Builder account payments are only reported to business credit reporting agencies and will never impact or appear on your personal credit reports.
How do I access my identity theft restoration services?
You're automatically eligible for these services when you sign up for a paid Nav account. Call Nav's Customer Support team at (855) 226-8388 to access these services.
How can I upgrade my current Nav account?
If you have a free Nav account already (or a paid account and want to change to a different plan), you can upgrade your account in the Settings page after you log in. If you have any difficulty doing so, call our Customer Support team at (855) 226-8388 for assistance.