As a small business owner, you need a business checking account. There are a couple of really compelling reasons to avoid the temptation of running your business accounts through your personal checking account as a sole proprietor, here are just two of them:
It will make accounting a lot easier and give you greater visibility into whether or not your business is profitable, it will help you better manage your business cash flow, will make it easier to account for business expenses at tax time, and will make the transition to an LLC or corporation much easier should you decide to formalize your business entity down the road.
If you anticipate the need to borrow, there are many small business lenders that won't even consider your loan application unless you have a business banking account, making it much harder to find a small business loan to fuel growth or otherwise fund business initiatives.
In other words, a business checking account just makes sense for most small businesses.
In the same way technology has changed the way we book a flight, hail a cab (or Uber), order takeout, or even buy a car, technology is changing the way we interact with the bank. For example, my mortgage payment is automatically deducted from my paycheck every month and my paycheck is even automatically deposited into my personal bank account. In reality, there are very few banking services I use on a regular basis that require me to go inside a bank. Even if I need cash or happen to need to make a deposit that isn't done automatically, I can do that through an ATM.
In much the same way, many small businesses are finding they don't need to go into their bank's physical location either. And many other business owners are finding they can do all of their business banking online with a bank that doesn't even have a physical branch.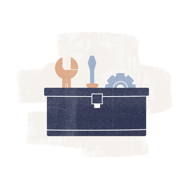 The tools your growing business needs
Running a business is tough, but there are plenty of services that make it easier. From bookkeeping to payroll to credit help — get the services you need to thrive.
Browse Business Services

Where to Open a Business Banking Account Online
If you're considering opening a business banking account online, here are five options to choose from and why you might consider one over another.
1. BlueVine: Best for earning 1% interest; no-fee account
If you'd like to earn interest on your business checking account, BlueVine's Business Checking account could be a good choice if you maintain a monthly balance over $1,000. What's more, there are no hidden fees with BlueVine Business Checking.
No minimum deposit or balance requirements
No monthly service fees
No ATM fees at 38,000+ MoneyPass® locations across the country (You may be charged out-of-network ATM fees, even if you don't complete the transaction)
No fees for non-sufficient funds
Two free checkbooks
Earning 1% interest on BlueVine's Business Checking Account is 10X the national average for similar accounts (.1% is the national average), putting them on the top of our list of interest-earning business checking accounts with no fees.
2. OZK: Best Overdraft Protection
Bank OZK offers many of the same services other banks offer, but includes a common-sense overdraft protection they call Bounce Proof Security which will, if you maintain a positive account balance for at least 30 days on a new account, cover any overdrafts up to your limit, with a maximum overdraft of $500 (there's a $35 fee for every overdraft regardless of whether it's caused by a check, an in-person withdrawal, or electronic transaction).
In addition to Bounce Proof Security, you can opt for Safety Link, which automatically transfers funds from a linked checking or savings account for a $10 fee per transfer.
Remote deposit capture
Online banking (a $5 monthly fee applies to some accounts)
Online bill pay (fees may apply on some account types)
eStatements (fees may apply on some account types)
Instant issue debit card
Mobile banking (for Mobile Banking, carrier rates will apply)
Merchant processing
Check image statements
If you're looking for great overdraft protection, Bank OZK is our choice for online checking accounts.
3. Bank of America: Best Long-Term Banking Services
Bank of America is one of those brick-and-mortar banks that also offer a lot of online banking services. If you're a relatively young business and are looking for a bank that can grow with your business as it grows, you should consider Bank of America. With accounts that are designed to meet a variety of small business banking needs, you'll likely find an account that will meet your business' needs.
What's more, you can earn $100 when you open a new account and make qualifying deposits equaling $1,000 in the first 60 days of your new account. You can earn an additional $50 when you pay at least two bills through bill pay within your first 60 days and an additional $300 statement credit if you are approved for and open a new Bank of America business credit card and make at least $3,000 in purchases with the card within the first 90 days of card account opening.
Enjoy separate debit, deposit and employee cards with detailed record keeping and expense tracking
Check your balance, deposit checks1, view statements, pay bills, transfer money between your accounts and set up alerts2 through Business Advantage 360, our small business online banking, and Mobile Banking3
Grant customized access to multiple users—plus seamless QuickBooks® integration with Account Management
Deposit unlimited checks with our specially designed scanner with Remote Deposit Online
4. Axos: Best Free Business Checking Account
Axos Bank has been awarded Best Free Business Checking Account by NerdWallet, Fundera, and FitSmallBusiness. We agree.
Axos designed their Basic Business Checking account with small business owners in mind. Open 100% online account and enjoy unlimited domestic ATM fee reimbursements, no monthly maintenance fees, and no minimum balance requirements. Earn a $100 bonus when you open a Basic Business Checking account—and maintain a minimum average balance of $5,000 for at least 90 days after account opening.
No monthly maintenance fees
No minimum account balance requirement
Your first 50 checks are free
Unlimited domestic ATM fee reimbursement
$1,000 minimum opening deposit
Axos prides itself on their simple, convenient, no-fuss approach to a free business checking account, and we have to agree.
5. Chase: Best If You Occasionally Need to Go to a Branch
Chase Bank is another brick-and-mortar bank with branches all across the country for those times when you do need to visit the inside of a bank. You'll get $300 as a new Chase business checking customer, when you open a Chase Total Business Checking® account with qualifying activities. Access to 16,000 ATMs and nearly 4,900 Chase branches. Chase has business specialists at your local branch for those times when you need to sit down and have a person-to-person conversation with a banker.
250 transactions per month at no charge, plus unlimited electronic deposits and incoming wires
$20,000 monthly cash deposit without an additional fee
All incoming wires and two outgoing domestic wires at no charge per statement cycle
Access to Chase OnlineSM Banking and Chase Mobile® Banking
Chase Business Debit, Deposit and ATM cards offer owners control and provide options for signers and employees to access ATMs and make purchases
No additional charge for Positive Pay and Reverse Positive Pay Protection services at chase.com
Interest option available — see your banker for more information
Personal account benefits available
Monthly service fee waived on a linked Chase Business Premier SavingsSM account
Access to 16,000 ATMs and nearly 4,900 branches
24/7 customer service
Chase allows you to have your digital cake and eat it two with a convenient online checking account and other banking services, along with the option to visit Chase Bank branches all across the country.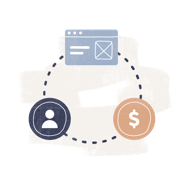 Check out Business Boost
Get your full business credit reports & scores, PLUS Nav reports your account payments to the business bureaus as a tradeline.
Explore Business Boost

What Do You Need to Open a Checking Account Online?
As a general rule, you'll need the following documents to open a business checking account with most online or brick-and-mortar banks:
Your social security number or employer identification number (EIN)
A current driver's license or passport as personal identification
Your business license with the name of the business and the owner or owners names
Certificate of assumed name (DBA) is you are a sole proprietor
Partnership agreement with the name of the business and its partners (if there are multiple owners)
A copy of your organization documents that are filed with the state
Top 5 Options to Open a Business Checking Account Online
If you're considering an online business checking account, these five options are all worth considering:
Here's how to choose the right business checking account
Don't automatically choose to put your business checking account in the same bank you have your personal account without determining whether or not it is the best bank for your business account.
Some banks specialize in certain types of businesses or industries. This could also apply to an online bank. If they have experience in your industry or similar small businesses, they may even offer additional services or custom offerings designed to benefit you and other businesses like yours.
Before you choose an online bank for your business, make sure you know:
If there are monthly fees and if there are requirements to have those fees waived
If your checking account will earn interest and what the expected interest rate may be
Are there transaction fees for writing checks, accepting credit cards, etc.?
Are there any introductory offers?
You want to make sure the online bank offers the services to meet your needs. For example, if you accept a lot of cash transactions, is there a way to make cash deposits? If not, they may not be the bank best suited for the way you do business.
Why You Should Open a Business Checking Account Online?
Although most banks have some kind of digital presence, online banking services are relatively new. In other words, just because your neighborhood bank has a website, it doesn't mean they offer all their banking services online.
Online banks are capable of offering most of the banking services you'll find at the bank branch around the corner, without the expense of a physical location, or locations. As a result, there are some pretty compelling benefits most small business owners might appreciate.
Your business savings account will earn higher interest rates—sometimes as much as 1% or 2% higher than a conventional bank.
An online bank's lower overhead means you pay less in fees than a conventional bank.
It's easier to establish an online bank account with applications that are designed to be completed quickly and easily.
Online bank accounts can connect seamlessly to payment processing accounts and other digital banking services.
Most online banks are FDIC insured like a brick-and-mortar bank.
Nevertheless, if you make a lot of cash deposits, write a lot of checks, or want ATM access anywhere and everywhere, an online bank might not be the best choice for you. With that being said, if you do the lion's share of your business digitally already, an online bank account may be just up your ally.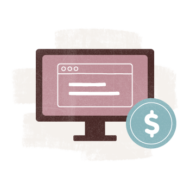 Connect Your Data to Find the Right Business Financing Options
Do you need more money? Sign up for Nav to see what options are available for your business.
Get started

Online Business Account FAQ
Can I open a business checking account online?
Yes, there are many options for establishing a business checking account online, including the five options listed in this article.
How much is it to open a business checking account?
Typically, the only cost associated with opening an online business checking account is the minimum opening deposit amount. Some online banks will assess transaction fees for some accounts, but there shouldn't be a fee associated with opening the account.
Which is the easiest bank to open a business bank account?
Most online applications are pretty straightforward to open an account, but some online banks may want you to speak with an account manager before they approve your account. You should also expect that your account won't be open immediately and will likely take several days to activate once opened.
Do you need an EIN to open a business bank account?
An employer identification number, or EIN number, though not always required in every case, is a good idea. A sole proprietor or solopreneur, who doesn't have any employees, will likely not need an EIN, but if you operate as an LLC or corporation, it will be a requirement to create your business identity.
Rate This Article