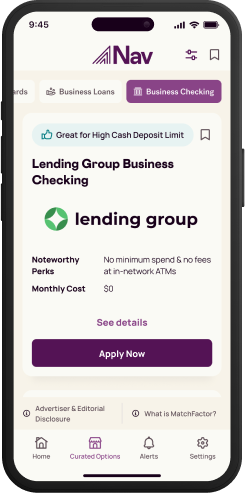 Find a business checking account that's built for you.
Opening a business checking account can help improve your chances of accessing capital, improve your credibility, streamline your cash flow management, and organize your finances and taxes. Review the top business checking options in one easy-to-compare list below.
Best Business Checking Accounts Options in 2023
Find the right business checking account for your specific needs. Consider important perks like no (or low) fees and minimum balances, high interest rates, great bonuses, and conveniences like ATM access and mobile or online banking.
Compare the Details
Compare minimum balance, monthly costs, monthly free transactions and perks in our side by side view below to find the right business checking account for your small business.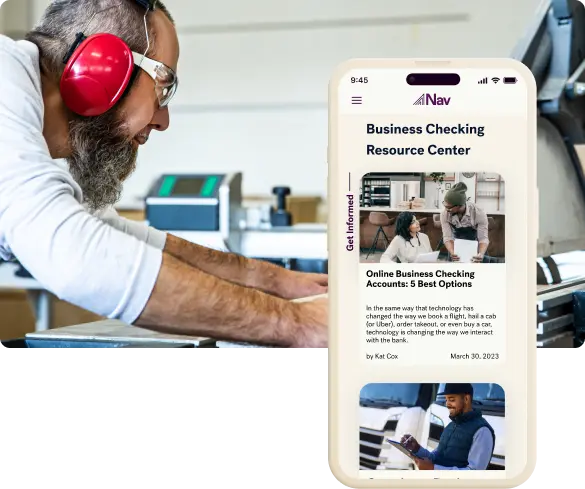 Get Expert Insights
Visit the Resource Center to get your business banking questions answered. Learn how to get approved, which benefits and fees to consider, how transaction limits work and more.
Your Small Business Financing Search Stops Here
Compare your top business financing options, from over 160 financial products – all in one place. Build a solid foundation, so you can grow your business with personalized options along the way.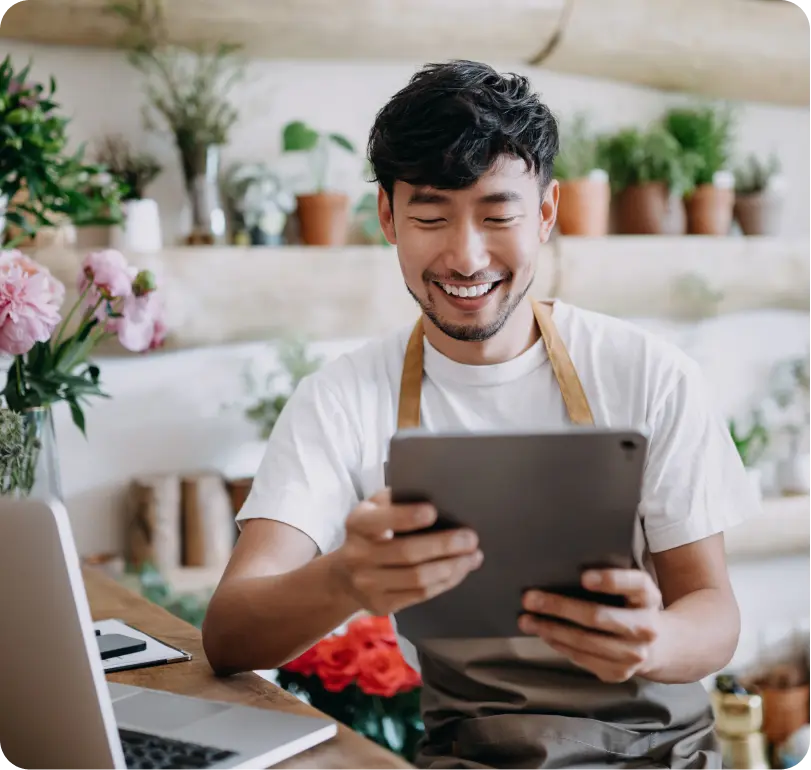 Business Checking Accounts
Gerri Detweiler
A business checking account can be key to building a financially successful business. It allows you to separate business and personal transactions, track business spending and maximize tax deductions, and even increase access to small business loan options. Choose the best checking account for your small business with our expert advice.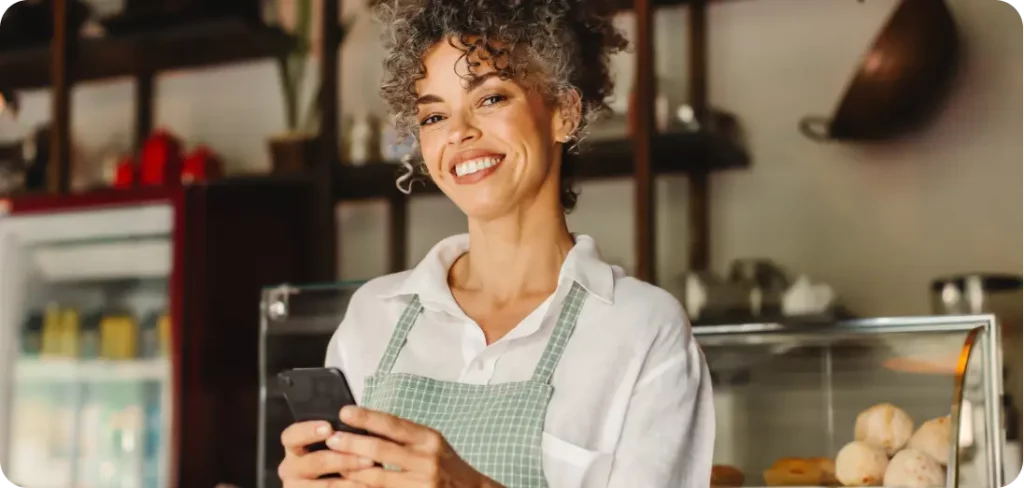 The Best Checking Accounts for Small Business
TheThe best business checking account for your business is the one that offers the best combination of features and costs for your individual needs. Here are 5 great options to consider:
Bank of America
For business owners who want the option of going into a branch, a business checking account with Bank of America can be a great choice.
You could even earn a bonus of $100 to $500* from Bank of America.
Earn $100 or $200 when you open a new Bank of America business checking account over the phone and meet qualifying criteria.
Earn a $300 statement credit when you are approved for and open a Bank of America small business credit card and make at least $3000 in new Net Purchases with the card within the first 90 days of card account opening.
*with qualifying activities.
Bank Novo
Novo offers simple business banking through their free checking account with debit card access, no hidden fees and zero minimum balance requirements. Novo allows you to integrate with the business tools you already use, like Xero and Wise, and empowers you with a dashboard to see the financial health of your business at a glance. Apply for an account in under 10 minutes from any device.
Bluevine Business Banking
Bluevine Business Banking was built to empower small business owners with innovative financial solutions. This account has no monthly maintenance fees, no NSF fees, and no minimum balances, plus you can earn .6% on balances.
Chase Business Complete Banking℠
Chase has more than 4800 branches in the US, making it a great choice for business owners who want the option to go into a branch. (It also offers access to more than 16,000 ATMs.)
Chase offers multiple optionChase offers multiple options to waive the monthly service fee, including maintaining a minimum daily balance or purchases on your Chase Ink® Business credit card, a popular small business credit card.
There's also a welcome offer for new Chase business checking customers with qualifying activities. Earn $300 when you open a new Chase Business Complete Checking account.
Free up the cash you need to keep your business moving forward with same-day deposits at no additional cost. Chase also offers alerts to help you stay on top of your account activity and easy account management through Chase Business online and the Chase Mobile® app. Unlimited electronic deposits, ACH and Chase Quick Deposit℠.
What to Consider When Comparing Business Checking Accounts
Small businesses are unique and each one has specific banking needs. What's important to you as a small business owner may be less important to another entrepreneur. Still, there are some key questions you can ask yourself to help choose the right checking solution for your business:
What type of banking will I do?
Understanding how you plan to use your business checking account will help you understand what you need. In particular, ask yourself how many monthly transactions do you typically make (or expect to make), and of what types, including:
Cash deposits
Checks
Credit card payments
Paypal or other online sales
ATM withdrawals
Wire transfers
If you plan to invoice clients, will you want an integrated option that lets them pay online via ACH, check or credit card?
Where do I want to bank?
The idea that your business checking account needs to be held at a local bank is fast becoming outdated. Some businesses may need a bank with a bricks and mortar location, but many do not. A checking account with a robust mobile app will fit many business owner's needs, and will be available 24/7. That means you have more choices than you may realize, including many online banks.
How much will it cost me?
This is an important consideration, especially for new and growing businesses. Every penny counts, and fees such as monthly maintenance fees or transaction fees can quickly eat into your profit margins. That's why it's important to understand costs, including the amount required to avoid monthly service fees, transaction fees, and a host of other fees mentioned below.
It's helpful to know (or at least estimate) your average monthly account balance or average daily balance, as that can have a direct impact on fees. And knowing your expected transaction volume and the types of transactions you'll make, as mentioned earlier, helps you identify specific fees that some banks charge.
How easy will it be to open an account?
The more difficult it is to open a business checking account, the less likely you are to do it. A simple sign-up process with minimal paperwork increases the chances you will complete this important task.
If you are worried because you don't have good credit scores, look for an online bank account that doesn't require a good personal credit. Also, keep in mind that some banks may require a minimum time in business or even minimum annual revenues. If you have a startup business, or your business does not have significant revenues, be sure to ask about these requirements.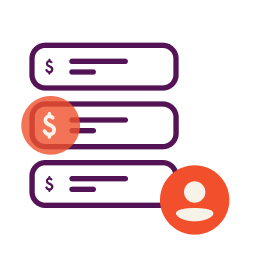 Compare the Best Business Checking Accounts
Opening a business checking account can increase your chances of getting financing and simplify your cash flow management. Use our research to quickly and easily find the right account for your business.
Compare Now
How can it help me grow my business?
A business checking account can be an important tool for building a financially healthy company. In the Nav Business Banking Survey, "managing finances" was the top answer (24%) to the question, "What's the hardest part of running your business that you didn't expect?" The right business bank account can help alleviate this common pain point.
At a basic level, a business checking account will allow you to separate your business and personal finances and keep track of business expenses. But it can do much more than that.
Some accounts offer tools that let you attach receipts or add notes to transactions to make record-keeping super simple. Some will provide tools or a dashboard to monitor cash flow and identify cash flow trends. Banks may offer sub-accounts that allow you to set aside money to budget for recurring expenses such as taxes, or for a specific goal.
What debit card benefits does it offer?
Most small business checking accounts come with a business debit card, and you'll also want to understand the card's features and costs. Rewards are more common on business credit cards than debit cards, but some cards offer perks.
Another popular option is virtual cards that provide a unique account number you can use for online shopping, subscriptions etc. Whether you're using a regular business debit card or a virtual card, it's helpful to be able to set spending limits, or to be able to freeze or close the virtual card if you believe it has been compromised. These features provide an additional layer of protection when shopping online.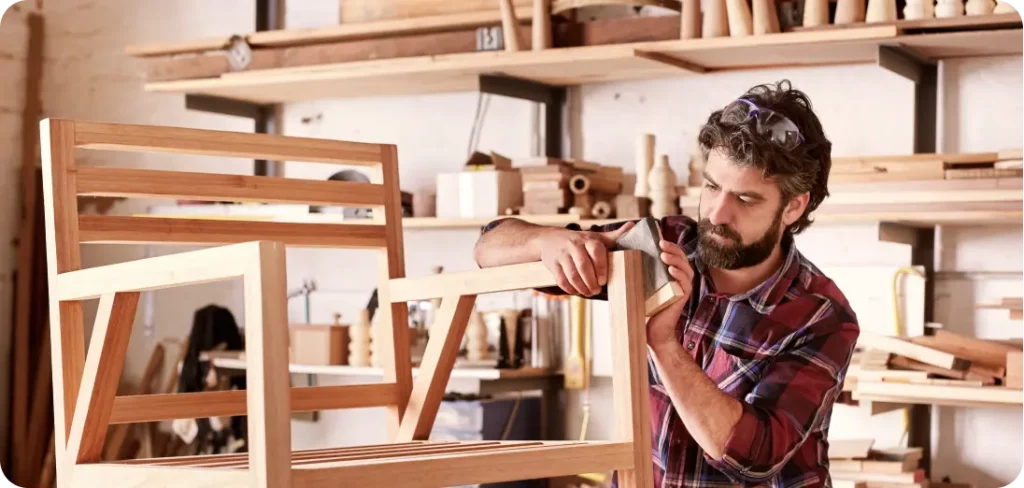 Features of the Best Business Checking Accounts
Selecting the right features for your business can feel overwhelming. Here are many of the top features business owners look for in small business checking accounts.
Again, some will be more important to you than others, so use this list to help decide for yourself what are "must-haves" and "nice-to-haves".
Cost-related features
If your goal is to minimize costs, you'll want to read the fee disclosures carefully and consider how various fees may impact you. Here are popular cost-related features:
No or low minimum balance requirement to open an account
No fee to open an account
No monthly service fees (or ability to waive service fees)
No or low fee to receive payment from customers by ACH
No-fee bill pay
Free transactions (may be limited to a certain number)
Free or refunded ATM fees (may require in-network ATM use)
No or low overdraft fees, or a linked overdraft savings account or line of credit
No-cost incoming wire transfers
Low-cost transfers to external accounts
Free mobile check deposit
Free checks
Access-related features
If you plan to invoice clients, pay bills online or withdraw cash from ATMs, consider these features:
Send payments via ACH or mailed check (often called "bill pay")
Receive payments from clients via ACH
Maintain a list of contacts for payments and invoicing
Convenient ATM networks
Debit card features
If you plan to use your business debit card to pay bills or cover expenses, consider these benefits:
Virtual debit card numbers
Ability to freeze-unfreeze debit card
Contactless payment/mobile wallet payments
Chip-enabled, especially important for international transactions
Account notifications
Debit card perks and rewards
Free employee cards
Financial health-related features
Consider these features if you want to use banking services to help your business grow:
Ability to download transactions or import to accounting software
Expense categorization
Account activity trends
Cash flow insights
Attach receipts to transactions
Take notes for transactions
Account activity notifications
Other features
Many business owners prefer an FDIC insured account. FDIC insurance applies to certain business bank accounts, and the bank will identify itself as "member FDIC". (Learn about FDIC coverage here.)
Some business checking accounts pay interest on balances—usually above a certain balance. Though interest rates are low, they are expected to rise in the coming year as the Federal Reserve raises rates.
And although the focus here is on business checking accounts because they are essential, you may want to consider a business savings account. Some banks offer a money market account that may pay higher interest rates on balances. (Savings account interest rates will be listed as Annual Percentage Yield or "APY," making it easy to comparison shop.)
You'll also want access to customer support in a way that works for you, whether that's by chat, in the mobile app, SMS text or phone.
Can You Use a Personal Bank Account for Your Small Business?
Using a personal account for your business is certainly an option. It's not ideal because it doesn't allow you to truly separate your business and personal finances. If you use the same account for business and personal expenses, it will be much harder for you to understand the financial health of your business. Bookkeeping and accounting also becomes more difficult.
And perhaps most importantly, without a business bank account your options for financing your business will be more limited. Some lenders require business bank statements to verify business revenues, and will not approve loan applications from businesses without one. Without one, your options for a small business loan will be much more limited.
In Nav's Business Banking Survey, those without a business bank account were 70% more likely to be turned down for a business loan. 
Finally, if you incorporate or create a formal business entity, such as an LLC, S Corp or C Corp, for example, you absolutely must use a business bank account. You risk the loss of asset protection associated with your business entity if you comingle business and personal expenses.
Online Business Checking Accounts vs. In-Person Banks
Traditionally, many small business owners have used a local bank for their business checking account, and many open an account at the same bank where they have their personal checking account. But that's not always necessary, or even desirable.
There are times when choosing a bank with in-person branches can make sense. If you operate a business that accepts a lot of cash payments, the ability to make cash deposits safely and conveniently as soon as possible will be important. You may feel comfortable choosing a bank with multiple locations in your area, or at least one branch near you.
For many business owners, though, banking locally isn't necessary. Mobile check deposit, online payments and robust ATM networks can make it easy to bank from anywhere.
Online bank accounts can offer flexible, mobile banking that allows the business owners to quickly accomplish their banking tasks anywhere, anytime. And the cost savings of not having physical branches often means lower costs for the account holder.
If you're used to doing business online or on your phone, your bank account should be just as flexible.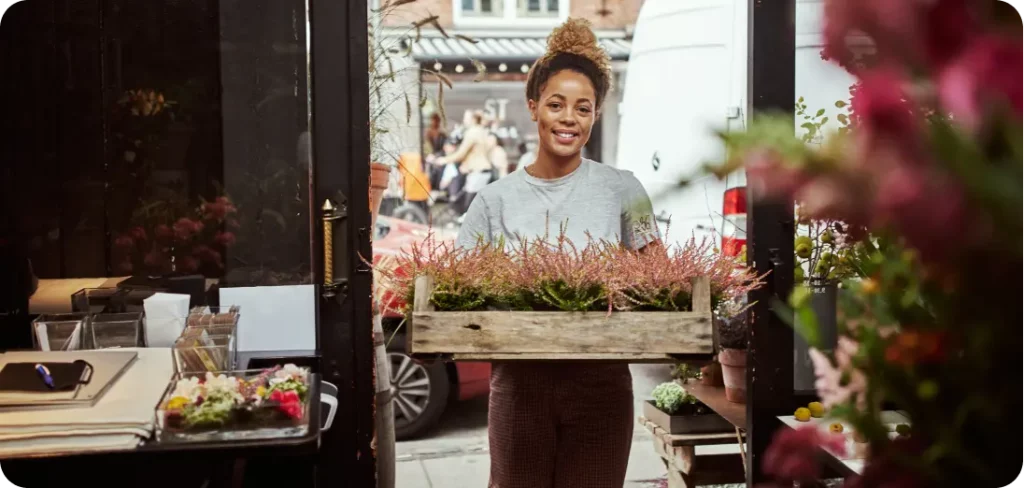 Requirements to Open a Business Checking Account
One hurdle that stops business owners from opening a business checking account is simply getting around to it. (Half of respondents in Nav's Business Banking Survey said they want to open a business bank account but haven't gotten around to it!)
If you are procrastinating on this crucial task, move it to the top of your list. There are some key pieces of information you'll want to have on hand:
Personal information
Even though you're opening a business checking account, federal law requires banks to verify individual customer's identities to detect money-laundering, terrorism and other nefarious acts. To do that, they will need your name, address, date of birth, and Social Security Number or Individual Taxpayer Identification Number (ITIN). You may have to provide a copy of your driver's license or passport as well.
If there are other people who own at least 25% of the business, they may need to verify their identity as well.
Business information
If you are operating as a sole proprietor, you may be able to simply provide your Social Security number as the business tax identification number.
If your business is incorporated, you will need to provide your Employer Identification number (EIN). (Note that sole proprietors may also request a free EIN from the IRS.)
You may also need the following, depending on the bank's requirements. These requirements do not apply to all businesses:
A mobile phone number with a major US carrier,
Articles of incorporation
Resolution of authority to open the account
Fictitious name certificate ("DBA" or Assumed Name)
Business license
Partnership agreement
Industry (SIC or NAICS code)
If you do not have a scanner, mobile phone applications such as the free
Adobe Scan
allow you to scan, save and share documents using your smartphone.
A couple of important caveats worth noting. Some businesses in specific industries may find it harder to open a business checking account. Examples include adult entertainment, cannabis, cryptocurrency, gambling and gaming. In addition, some banks and credit unions restrict specific industries.
Also be prepared for credit checks. Not all banks require credit approval, but some will conduct a personal credit check, a credit check with speciality credit reporting agencies such as Chexsystems or Telecheck and/or a business credit check. (The personal credit check may be a soft credit check that doesn't affect your credit scores: be sure to check if you are concerned about inquiries.)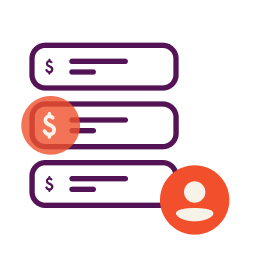 Compare the Best Business Checking Accounts
Opening a business checking account can increase your chances of getting financing and simplify your cash flow management. Use our research to quickly and easily find the right account for your business.
Compare Now
Do You Need an LLC to Open a Business Checking Account?
No you do not need an LLC to open a business checking account. While some banks will only offer business checking accounts to incorporated businesses, there are plenty that will allow someone without an LLC or other type of corporation to open an account. In other words, freelancers, independent contractors and those with side gigs are welcome.
How the Right Business Checking Account Can Benefit Your Small Business
Whatever you do, open a business checking account as soon as possible and use it exclusively for business transactions. That step alone will be helpful as you grow your business.
Did you know? Business owners without a business checking account were nearly twice as likely to consider closing their business according to Nav's Small Business Banking Survey.
Taking the time to choose the right business checking will save you time and money, and ultimately make it easier to successfully manage your business finances. Your business is too important to leave this to chance.
FAQs
What is needed to open a business bank account?

In order to open a business bank account, you'll need to provide documentation about your personal identity and your business. This may include your government-issued ID (passport or driver's license), employer identification number (EIN) or social security number, and articles of incorporation. The bank may also require tax documents or proof of revenue. Check with your bank for specific information on what documents they'll require for you to open a business bank account. Learn more about what you need to open a business bank account here.

Do I have to use a business checking account for my business?

The Internal Revenue Service (IRS) recommends that you do your business banking through a business checking account. Keeping your personal bank details separate from your business banking can help you at tax time and provide other protections. Learn more about the benefits of having a business bank account.

Which is the best bank for a business account?

Finding the best bank for your business account will depend on the type of business you run, your monthly revenue, your tolerance for fees, and your existing relationships with financial institutions. You'll also want to determine whether you need a physical bank location or are okay using an online-only bank. Browse our marketplace to find the right business checking account for you.

What's the point of a business checking account?

A business checking account allows you to pay bills and make business purchases on a day-to-day basis. It also allows you to accept payments and deposits for goods and services. Most business checking accounts allow you to accept ACH payments, wire transfers, electronic fund transfers (EFTs), and cash deposits, although it depends on the bank.

Can you open a business account without an LLC?

As long as your business is formally registered, you can open a business bank account. You do not have to have a limited liability company (LLC) and can open a business account as a sole proprietorship or partnership.

Can I use business money for personal use?

Nav does not recommend using business funds for personal use as it may lead you into a legal gray area very quickly. You should avoid even the appearance of defrauding any government entities like the IRS, shareholders, partners, or creditors. It's best to pay yourself from your business finances through a paycheck or owner's draw and keep your personal and business funds separate.

What is required to open a business checking account?

Depending on the business checking account, there may be a required minimum opening balance and/or monthly maintenance fees. You may also be expected to pay fees for ATM access, transfers like wire transfers or ACH transactions, payment capabilities, integrations with business software or tools, and other fees such as for insufficient funds or overdrafts. Compare options to see which business checking accounts require fees.

Should I open a business checking account at my personal bank?

It may be a good idea to open a business checking account at your personal bank because it can make transactions between the accounts easier and you may already have a good relationship with the bank. However, do your research to make sure you're not missing out on business accounts that have features and fees that are better suited to your business. Compare options with Nav.