Advertiser & Editorial Disclosure
If you're planning on flipping houses for profit, you'll likely have to make significant repairs and renovations to the home. To do so, you'll probably need a rehab loan to pay for the property and its repairs so you can sell it. There are three main types of rehab loans for investors you should know about. 
What is a Rehab Loan?
A rehab loan is also referred to as a renovation loan and allows homebuyers to finance both the purchase, or refinance, of a home through one single mortgage.
1. FHA 203(k) permanent rehab loan
Best for: Buyers who want to renovate a home for their own use
If you're looking to renovate a home for your own use, or if you're planning on renovating the property and hanging onto it for a while, one financing option is a Federal Housing Administration (FHA) 203(k) loan. Instead of applying for multiple loans — such as a mortgage and a separate home renovation loan — with this approach, you buy or refinance a home that needs repairs and roll the cost of the renovation into your mortgage.
How does a rehab loan work? 
Home improvement loans tend to have high interest rates and short repayment terms. By contrast, 203(k) loans are insured by the FHA, and usually offer lower rates and longer repayment terms. 
The cost of the home's rehabilitation must be at least $5,000, but the total value of the property must fall within the FHA mortgage limit for your location. 
What does it take to qualify for a rehab loan?
To apply for a loan, you must work with an FHA-approved lender. There is no income requirement to qualify, but you must have a credit score of at least 500 to be eligible for a 203(k) loan. 
Only owner-occupants — not investors — may use the program. 
2. Investment property line of credit
Best for: Investors who own property that need continual access to credit
If you already own a property, you can tap into that house's equity — it's current value minus what you owe on the mortgage — to finance your renovations on your new property. Investment property lines of credit work just like home equity lines of credit. You can borrow a percentage of your property's equity, and use it again and again as needed. 
Because investment property lines of credit are secured by the property, they tend to have lower interest rates than other financing options. And, you can have up to 30 years to repay it. 
To qualify for an investment property line of credit, you likely need good to excellent credit, a low debt-to-income ratio, and have equity in the property. 
3. Hard money rehab loan
Best for: Investors looking for a short-term financing option
If you're having trouble finding financing help, consider a hard money rehab loan. Unlike traditional lenders, which look at your credit score and income, hard money lenders base their decision to approve you for a loan based on what collateral you can provide. If you have valuable property to serve as collateral, a hard money lender is more likely to work with you, even if your credit score is less-than-stellar. 
When determining your loan, hard money lenders will look at the property's after repair value (ARV). Generally, lenders are willing to loan you up to 75% of the property's ARV. 
Rates will vary from lender to lender. In general, hard money rehab loans have higher interest rates and shorter repayment terms than other financing options. However, they also can be processed and disbursed much faster; you could get the money you need in just a matter of days. 
How to qualify for a rehab loan
When you're applying for a rehab loan, lenders will expect you to meet the following requirements: 
Credit score: You'll need a score of at least 550, or 500 for FHA 203(k) loans
Income: Lenders will look for stable income
Real estate experience: Lenders look for borrowers who have completed a few real estate flips before, and turned a profit
Many companies and lenders offer rehab loans, including some big name banks and online lenders that specialize in investor loans. 
Rehab loan FAQs
1. What is a bridge loan? 
If you need to cover the gap between when you buy a property and when you can secure long-term financing — for example, if you need to come up with a downpayment — a bridge loan can be a smart solution. With a bridge loan, you can get the money you need in the short-term, then you can look for other financing options, such as a traditional mortgage, to cover the rest of it. 
2. Is it possible to flip houses with no money? 
If you want to flip houses, you don't necessarily need thousands of dollars to get started. There are plenty of ways to flip houses with no money, including wholesaling, working with private money lenders, and partnering with real estate investors. 
3. Can I use a business loan to rehab houses? 
Using a business loan for small business to rehab houses is technically possible. However, qualifying for a loan or a business credit card can be complicated. To qualify, you must treat rehabbing or flipping houses as a business, and you must be in operation for several years before you can be approved. You'll need to prove that you have successfully completed flips in the past, and have made regular profits.
Whatever your purpose is for securing a business loan, keeping tabs on your personal and business credit scores is key. At Nav, you can review and monitor your business credit scores for free.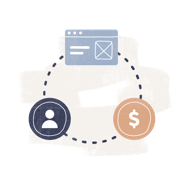 Check out Business Boost
Get your full business credit reports & scores, PLUS Nav reports your account payments to the business bureaus as a tradeline.
Explore Business Boost

Rate This Article