Compare Types of Small Business Loans Financing Options
Type of Small Business Loan
Good For
Estimated APR
Required Credit Score
SBA Loans
Low-interest working capital
Varies depending on type of SBA Loan
155 FICO SBSS (certain SBA loans)
*some lenders may require higher
Traditional Bank Loans
Versatile loans for a variety of purposes
4-13%
680 FICO
Merchant Cash Advance
Quick access to capital if you don't have great credit
10-350%
500 FICO
*sometimes no score is required
Business Lines of Credit
Access to funds when you need them
10-90%
500 FICO
Microloans
Businesses with thin credit profiles looking for small loan amounts
12-18%
Varies
Cash Flow Loans
Quick access to cash without great credit
11.0-90%
600 FICO
Alternative Online Loans
Fast turnaround time with less required documentation
7-30%
600 FICO
Business Credit Cards
Earning rewards to use on travel or cash back
15-25%
700 FICO
Equity Crowdfunding
Capital without having to repay; experienced investors can act as mentors
n/a; investors get equity
n/a
Reward Crowdfunding
Testing out your idea; capital you don't have to repay
Crowdfunding platform: 0-5%
Payment processing: 3%+$.30 per transaction
n/a
Equipment Financing
Capital to buy equipment that doesn't require asset (other than equipment)
2-20%
650
Invoice Financing
Leveraging future accounts receivable
15-35%
n/a
Trade Credit
Building credit
5-15%
May or may not be applicable
What is a Small Business Loan?
A small business loan provides the much-needed working capital that business owners can use to fuel business initiatives, including expanding the business, hiring staff, purchasing equipment, or keeping cash flowing. Sometimes lenders require collateral to guarantee small business loans. Typically, the borrower pays back the loan in installments over a designated period of time.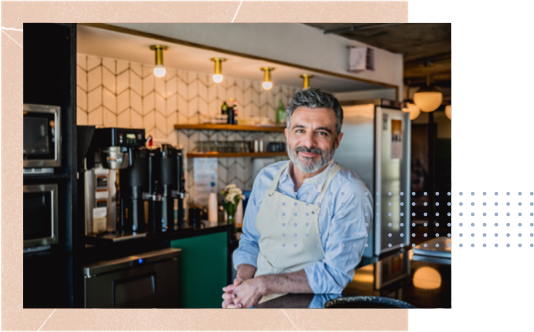 COVID-19's Impact on Small Business Loans PPP & EIDL
With so many businesses closed because of COVID-19 stay-at-home orders, many small business owners are struggling with cash flow. They aren't looking for business financing to grow or expand; they need funds to stay afloat.
The SBA currently has two loan programs to assist businesses negatively impacted by COVID-19: the Paycheck Protection Program (PPP) and the Economic Injury Disaster Loan (EIDL). Online lenders and traditional banks are accepting loan applications for PPP, and the SBA is processing loans for EIDL.
Both these loans have low interest rates, and some or all of the PPP loans may be forgiven if you meet certain criteria.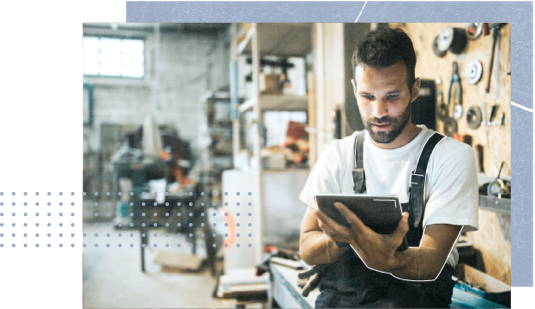 How to Qualify for a Small Business Loan
Qualifying for different types of small business financing will vary. With a bank, you may be asked to provide financial statements along
'with your small business loan application. For a merchant cash advance, you'll likely need to provide proof of your annual revenue.
One thing to pay attention to is any required credit score. One business credit card to the next may have different requirements, so read through that lender's site to see if you qualify. If you don't know your personal or business credit score, download your credit report to find it. (get your free business credit scores.)
Some lenders will also require collateral, such as upfront cash or other assets, so know whether you have assets valuable enough to qualify for those loans. And some lenders want you to have been in business for a certain amount of time, so make sure you meet those requirements.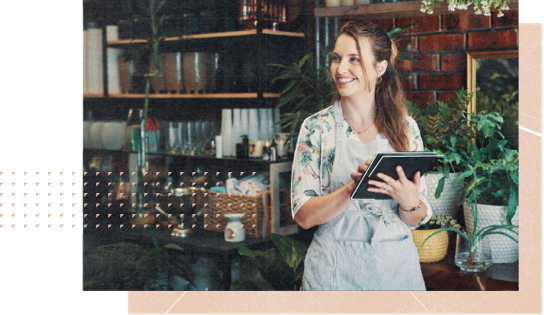 How to Choose the Best Business Loan for Your Small Business
There are several factors that will guide you to choosing the right small business loan:
Your qualifications (credit score, time in business, revenues, etc.)
How fast you need the money
How much you need the money
The amount of interest you are willing to pay
The further out you plan for your financing needs, the better the deal you can get because you won't be desperate to get the funds immediately. If you can wait a few months, you may qualify for an SBA loan at a great rate. On the other hand, if you need cash today, you may have to pay for the privilege of getting an alternative online loan with a higher interest rate.
Don't just look at one type of loan; weigh your financing options with different lending products from different lenders before making a decision.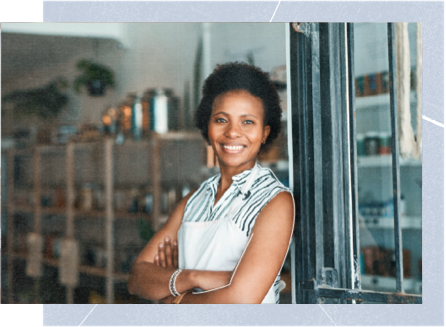 Short-Term vs. Long-Term Financing
The type of business need you're trying to meet should determine the type of financing you seek. For example, the type of financing you need to purchase quick-turnaround inventory is decidedly different from the type of financing you might need to expand to an additional location across town. Fortunately, there is financing designed to meet those short-term needs as well as longer-term needs.
Generally, a loan with a term of 3-36 months is considered a short-term loan and can be a good choice to meet shorter-term business needs. A business loan with a term of five years or more is typically considered a longer-term loan. When shopping for a loan, depending on your loan purpose, consider the term that best suits your business needs.
Secured vs. Unsecured Small Business Loans
An unsecured business loan today is kind of a misnomer. A secured loan is one that is secured by specifically identified collateral or real estate. Most traditional financing from a bank, credit union, or an SBA-guaranteed loan, would fall into that category.
Most loans that are considered unsecured loans don't have specifically identified collateral associated with them, but rely on a general UCC lien on company assets, a company's Accounts Receivable, or a personal guarantee. So, although they do not require specific collateral, they aren't technically unsecured.
This type of financing makes it possible for a small business that doesn't have assets that could be considered collateral to obtain financing based on the strength of their business—their revenue and cash flow.
How to get a business loan from a bank
By following the steps above, you've already learned how to apply for a business loan from a bank. Banks have some of the strictest application requirements, but you will likely pay lower interest rates and fees than other financing options—provided you qualify.
How to get a business loan to start a business
One of the most common questions people ask when launching a start-up business is "how can I pay for it?" When looking for a loan to start a business, without a track record or revenue, it will be difficult. You can demonstrate your business acumen with a well-written business plan, and secure your loan with collateral—which will improve the odds, but it will still be challenging. Since you don't have a business yet, your personal credit score will be the only thing a lender has to evaluate your creditworthiness.
How to get a loan to buy a business
It's not always necessary to start a company from scratch these days. If you see a promising business for sale, it may be a good investment to buy it. You'll likely need a business acquisition loan to finance the endeavor, however. Use the steps above for this type of loan, as well. Instead of providing all the documentation for your own business, however, you'll need to include the same type of information for the company you'll be buying.
Types of Financing Options for Small Businesses
Small Business Administration (SBA) Loan
SBA loans are available in amounts from $50,000 – $5 million, you'll get lower rates and favorable repayment terms. The loan process can take weeks or months, depending on the type of SBA loan you are trying to obtain. Only SBA Disaster Loans are made by the SBA. All others are made by participating lenders.
Traditional Bank Loan
Get a term loan or business line of credit from a bank you already do business with (or a new one) and pay some of the lowest rats of all the options—if you meet the often rigid criteria. Loan amounts vary, and repayment terms range from one to twenty years. Get an answer in less than four months with approved personal or business credit.
Microloan
These lenders don't consider your credit to be as crucial as others, but your credit profile still matters. These lenders are also more inclined to work with younger businesses with loan amounts much smaller (up to $50,000), hence the "micro" name. Get an answer within three months for these loans with rates that are comparable to the better credit cards.
Non-Bank Online Loan
Because of the quick response to a loan application and the speed with which they can make funds available, online lenders are the first choice for many small businesses today. If you're willing to pay up a higher APR and pay your debt in less than five years, you could possibly get a loan for between $25,000 – $500,000. Credit may still count, but revenues are often more important. Many lenders can approve your loan the same day and have funds available in your account within a day or two.
Business/Merchant Cash Advance
Post PPP, a business cash advance will likely be one of the only available financing options for many businesses for the next several months. Available amounts are based upon revenues and can range from $5000 – $250,000 or more. Even those with less-than-perfect credit can get approval, provided they have the transactions to justify the advance, and the turnaround time is often within 24 hours.
Cash Flow Loan
As the name implies, cash flow loans are very focused on your cash flow. Although your credit profile will be part of the equation, these lenders want to confirm you have the cash flow you'll need to service debt. Get approval within minutes from some lenders for amounts of up to $100,000. Be prepared to pay a minimum of 25% APR and up to 90% APR or more.
Business Credit Cards
Business credit cards are one of the best ways for a younger business to access borrower capital (and are a great tool for mature businesses as well). Pay industry-standard rates of up to 25% for business credit cards that offer between $1000 – $25,000. These make good short-term funding solutions, and although your credit profile is a major approval factor, it is often easier to qualify for a business credit card than a term loan or line of credit. Find out if you're qualified within three weeks of applying.
Vendor Financing
One of the most under-rated and often-overlooked options, you can get between $1,000 and $100,000 from a vendor you already work with. (Find new vendor accounts at Nav.com/vendors.) Some charge no interest, but the repayment time is short (as soon as ten days.) Those with a good business credit history might get an approval within hours.
It might not be a small business loan, but 30- to 6-day terms are a great way to build or strengthen your business credit profile.
Lines of Credit
One final option for an existing business is the line of credit, which can generally be borrowed against again and again. This is traditionally a popular source of borrowed capital for many business owners, but depending on the lender can be more difficult to qualify for. Credit profile and revenues are often major factors for these loans, which range from $1,000 – $100,000 for qualified borrowers.
Updated on January 8th, 2020
Frequently Asked Questions
Can I get a small business loan with bad credit?
The short answer is, yes. Because there's such a wide variety of business financing products, there's one for every business and personal credit score, even if you've got poor credit or no credit history. Start by pulling your credit report to know where you stand. If you have time to build your credit, it may be worth it to wait to apply for financing. Otherwise, look at merchant cash advances and cash flow loans.
How do you get a small business loan?
Start by knowing what you want to use it for and then looking at what you qualify for. Spend time analyzing your cash flow and annual revenue, as well as your credit scores to understand the kinds of rates and repayment term you might qualify for. Then go through this article to match with the right option.
What is a good credit score for a small business?
As I said before: there's a small business financing tool for every credit score, so the answer really varies. In general, you'll qualify for better rates the better your score is. A FICO score of 600-700 is a good place to start.
Are small business loans a good idea?
Any kind of financing can be a risk. You need to be sure you will be able to repay the funds you receive in a timely manner. Falling behind on your payment can negatively impact your credit, which may make it more difficult to secure financing in the future. However, small business loans can free up cash flow and help you build your credit if used responsibly.

Nav's Verdict: Small Business Loans
Today's business owners have more financing options than ever before, with online lenders competing with traditional loans to get your business. Take the decision-making process seriously: having working capital can help your business, but only if you use the funds wisely and have a plan for paying back the loan.