Advertiser & Editorial Disclosure
Having a business checking account seems like a given for any small business owner. Part of separating your personal and business finances simply has to involve a business checking account, along with applying for and using new sources of credit. While a business checking account can't usually offer the rewards of business credit cards, it is vitally important. Unfortunately, not having a business checking account isn't just inconvenient, it could also spell bad news for your business. 
In a survey done by Nav, 50% of business owners without a business bank account want to open one, but haven't had the time to set one up. Those who didn't have a business bank account considered closing their business at twice the rate of those with a separate business bank account. To make things smoother for yourself as you run a business, it's good practice to open that separate account sooner rather than later (read more about the importance of separating your business finances here).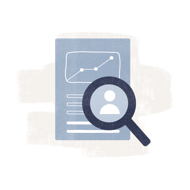 Business Loan Builder
Access your full business credit scores & reports, including the FICO SBSS — the score used to pre-screen SBA loans.
Unlock your scores now

The majority (57%) of business owners surveyed bank with a larger bank, and there are certainly worthy options among the larger institutions. Both Chase and Bank of America are common choices for business owners, but which business checking account is better for your business and your money?
In an environment with many online banks and business rewards credit card companies, it can be tough to choose. Chase Bank and Bank of America, while big financial institutions, can be good options. Here's a breakdown. 
Chase Bank vs Bank of America: Which one is the best for your business?
Chase: 
Chase Total Business Checking
Chase Performance Business Checking
Chase Platinum Business Checking
Bank of America:
Chase vs. Bank of America: Basic Checking Accounts
Everyone starts somewhere. If your business' needs are relatively basic and don't have heaps of money coming in, you'll likely be looking at one of these more barebones accounts. Let's take a look at what each bank can offer you in the way of a basic checking account.
Chase Total Business Checking
Chase's Total Business Checking account is aimed at small or growing businesses with relatively little cash flow. You can avoid the $15 monthly service fee with a $1,500 minimum daily balance, a relatively low threshold for this tier, or by linking a personal Chase checking account. You're allowed up to 100 transactions per month with no fee, and unlimited electronic deposits. If you conduct a number of cash transactions for your business, you can deposit up to $5,000 in cash without a fee per statement cycle. As always, Chase offers online banking with this account. 
The low service fee and low threshold to waive it make this a stellar option. The other features of this account, specifically regarding cash deposits and transaction fees, make this a bit of a hindrance for businesses looking to grow, particularly if you're looking to stay within the Chase ecosystem, where the next step up requires a $35,000 daily balance to waive the fees. 
Business Fundamentals
On Bank of America's side of town, the Business Fundamentals Checking account offers similar benefits. Also available with online banking, maintaining a $3,000 daily minimum balance or a $5,000 average monthly balance, can help you avoid the $17 service fee. This threshold is significantly higher than Chase's offer, but you can open a business savings account for free with your Fundamentals account with Bank of America. 
The higher threshold of a $3,000 daily balance is a bit of a drawback, but good preparation for businesses who plan on leveling up once their business grows. Bank of America's next option has a $15,000 minimum balance requirement, not nearly the jump that Chase has between the two levels. 
Account Type
Chase Total Business Checking
Bank of America Business Fundamentals Checking
Business Size
Small/Growing
Small
Monthly Maintenance Fee
$15
$17
Minimum Balance to avoid fee
$1,500
$3,000 daily minimum or $5,000 daily average per statement cycle
Additional Benefits

100 transactions/month with no fee
Unlimited electronic deposits
$5,000 in cash deposits per statement cycle without additional fee
Domestic and international wire transfers

Bank of America safety features
Business savings account without additional monthly maintenance fee
Chase Performance vs Bank of America Business Advantage Checking
Taking a step up, both banks have solid offerings for mid-sized businesses. Here's the breakdown:
Chase Performance Business Checking
Designed for a business with some time under its belt, the Chase Performance Business Checking account is a strong option. You can take the $30 out of the equation with a $35,000 minimum daily balance. You're allowed 250 transactions per month and $20,000 in cash deposits without a fee. As with Total Business Checking, you have unlimited electronic deposits every month. 
With the high minimum balance limit and 250 transactions per month limit, this is a tough option to swallow. It still allows for a high $20,000 in cash deposits per month, but the jump from basic to mid-tier in this case seems more of a quantum leap. 
Bank of America Business Advantage
In terms of business size, Bank of America's Business Advantage checking is the ceiling. It requires a much lower monthly balance ($15,000) than Chase Performance to avoid the $29.95 monthly fee, a 5 cent improvement over Chase's requirement. You can also open a business savings or second business checking account at no charge, and will have access to Bank of America's business services with no fees. 
The fact that this account encompasses a wide range of upper-tier clients makes the Bank of America system different from the three-account Chase system, but it allows room for substantial growth for the business that chooses Business Advantage. The option to open additional accounts down the road at no additional cost is a great plus, especially for businesses looking to maintain a savings account as well. 
Account Type
Chase Performance Business Checking
Bank of America Business Advantage
Business Size
Mid-Sized
Mid-Sized to Large
Monthly Maintenance Fee
$30
$29.95
Minimum Balance
$35,000
$15,000
Benefits

250 transactions/month with no fee
Unlimited electronic deposits and incoming wires
$20,000 in cash deposits per statement without fee
All incoming wires and two outgoing domestic wires at no charge per statement cycle

No fees for a second business checking account, no account management fee, no wire transfer fee
Additional Business Advantage Savings Account and a second Business Advantage Checking account with no additional fee
No-fee business services
Chase Platinum Business Checking
While the Bank of America Business Advantage checking account is meant to serve clients with an average monthly balance of $15,000 and more, Chase has an additional tier above their mid-level account. Meant for large businesses, the Chase Platinum Business Checking account has a $95 monthly fee that you can avoid with a daily balance of $100,000. You're allowed 500 transactions without a fee, unlimited electronic deposit, and $25,000 in cash deposits without a fee. 
The main benefits of this account are the waived fees for the 4 most expensive wires you send out, and all wires coming in. This can lead to major savings, depending on how you conduct your business. Apart from that, the limits are a bit too much of a hindrance, considering the level of cash flow this product is aimed at. 
Account Type
Chase Platinum Business Checking
Business Size
Large
Monthly Maintenance Fee 
$95
Minimum Balance
$100,000
Benefits

500 transactions without fee
Unlimited electronic deposits and income wires
$25,000 in cash deposits per statement cycle without an additional fee
All incoming wires and your 4 most expensive outgoing wires per month w/o charge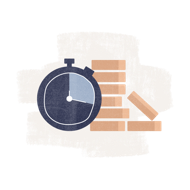 Stop wasting time. Let MatchFactor do the work.
Nav connects you to business financing offers that you are more likely to qualify for based on your business needs and credit — all without a hard credit pull.

Unlock MatchFactor

Business Checking Accounts: Chase or Bank of America
Whether they're looking for business checking accounts or business credit cards, business owners looking to grow their business can find excellent financial services with both Chase and Bank of America. At the most basic level, Chase offers a solid set of benefits through their Total Business Checking, and appears to pull ahead of Bank of America at that tier. 
Moving into the mid-sized business checking accounts, Bank of America offers customers a lower threshold to avoid fees and an open field to grow and expand your business. For an experienced business looking to continue growing, Bank of America may be the better option.
Additionally, both Chase and Bank of America offer free additional debit cards for employees, and the ability to avoid the monthly service fee is a win. Their online banking services make everything convenient, as well. Having an account with either bank can make it easier to apply with them for business credit cards, as well, which can offer substantial rewards for your business.
Rate This Article