As the founder of a startup, there are plenty of good reasons for you to consider using a business credit card. Not only can it help you keep personal and business finances separate, it can come in handy for covering cash flow, building your credit history, and saving money through various perks and rewards.
Not all business credit cards for startups are equal, however, and you'll want to choose one that best fits the needs of your business. If you're required to travel often, for example, you might want to go with a card that offers great airfare and hotel rewards. If you're looking to transfer existing debt from a high cost loan or credit card, you'll want to choose a card with a low or zero balance transfer fee. Others who plan to carry a balance might choose one with a low interest rate.
Why wouldn't I just use my personal credit card?
Well, glad you asked. Here are three serious advantages to using a business credit card for business purchases:
Having a business credit card allows you to keep your personal and business expenses separate. You'll be able to track business expenses more easily, making tax time, as well as maintaining a company budget, much less of a headache.
By getting a card in the name of your business you'll start to establish a business credit score separate from your personal one. That means that if you have to make a late payment, your business credit will take the hit instead of your personal credit (there are exceptions—read about which business credit cards report to personal credit bureaus here).
As you start to establish a business credit profile, you'll build your business's credibility. When it comes time to apply for other business financing, solid business credit scores can help you qualify for more financing at better rates.
Let's take a closer look at a few business credit cards that might help you take your company to the next level.
The Capital One Spark Classic for Business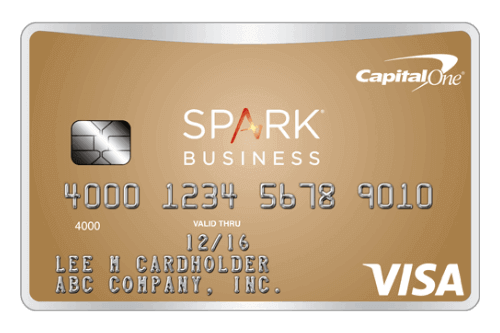 Pros:
Credit needed: fair (625 personal credit score)
No annual fee
Rewards earn 1% cash back on all purchases
Cons:
High interest: 23.24% variable APR
Late payment fee: Up to $39
The Capital One® Spark® Classic for Business card allows cardholders to earn rewards with no annual fee, and you don't need an excellent personal credit scores to qualify. As a huge bonus, business owners who make on time payments and keep their balances low can build business credit. It's worth noting, however, that Capital One may report your business payment history to personal credit reporting agencies, thus your personal credit scores could be affected by your business spending.
Ink Business Cash® Credit Card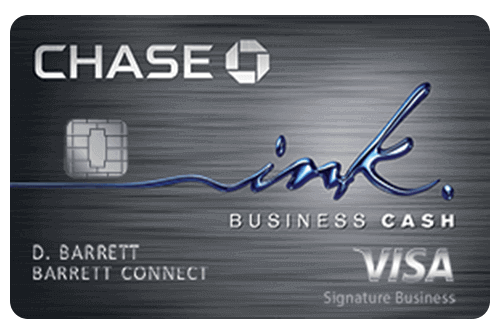 Pros:
Generous rewards program
Low APR
No annual fee
Cons:
Steep penalties for late payments
Requires credit score above 690
With the Ink Cash® Business Credit Card, cardholders can earn 5% cash back on the first $25,000 spent in combined purchases each ear on cell, landline, internet, and cable TV services. You'll earn an additional 2% on the first $25,000 in combined purchases at gas stations and restaurants, and 1% on everything else.
Business charge cards: A solid option for startups to control their spending
Some new entrepreneurs may be hesitant to use credit because they are afraid they will be tempted to run up debt. A charge card must be paid in full each month, making it a good alternative to business credit cards which allow you to carry a balance from month to month. Here are some charge card options.
The Business Green Rewards Card from American Express OPEN
Editor's Note: American Express is a Nav partner, but this doesn't result in preferential editorial treatment.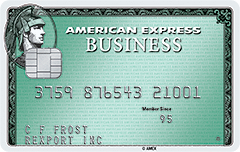 Pros:
Flexible charge card with rewards for business owners
Lower annual fee than other charge cards
Cons:
The rewards structure is not as strong as other charge cards and there is a foreign transaction fee
Business Green Rewards Card from American Express OPEN allows you to earn 5,000 Membership Rewards® points after your first purchase on the card. You can choose rewards from over 500 leading brands in travel, gift cards, merchandise or entertainment. $0 introductory annual fee for the first year, then $95.
The Business Gold Rewards Card from American Express OPEN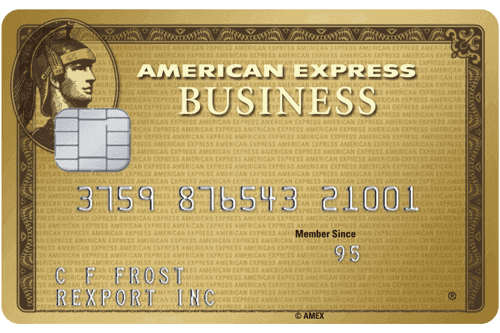 Pros:
Generous rewards program compared to many charge cards, featuring 3X points on your choice of five categories, 2X on the remaining categories, and 1X on other purchases.
Cons:
The Business Gold Rewards Card from American Express OPEN allows you to earn 50,000 Membership Rewards® points after you spend $5,000 in purchases in the first 3 months. There is a $0 introductory fee for the first year, then $175 each year after. There is a hefty late payment fee at $38 or 2.99% of the past due amount, whichever is greater.
The National Small Business Association conducted a survey in 2012 that showed business credit cards to be the second most popular source of financing for small businesses. Carefully determine which type of business credit card you need, and join the ranks of entrepreneurs whose mastery of this important resource plays a continuing and vital role in their success.
Rate This Article