Do you own a small business that depends on heavy equipment? Whether you're in construction, excavation, building maintenance, food production, or another industry, you know just how expensive this type of equipment can be. Heavy equipment financing or leasing my be what you need to purchase the equipment that will help you grow your business.
So if you don't have the cash to pay for it upfront, you may be wondering what your options are. Fortunately, there are plenty of heavy equipment financing solutions at your disposal. Let's dive deeper into what they are so you can make an informed decision for your unique business. 
3 Options for Industrial Equipment Financing 
If you do some research, you'll find that many lenders offer industrial equipment financing. Here's a brief overview of three of them.  
Funding Circle
Funding Circle is a peer-to-peer lending marketplace that offers loans to established small businesses. It's been around since 2010 and can connect you to investors who are willing to lend you money. Terms range from 6 months to 60 months. 
Rates
Rates start as low as 4.99%. 
Requirements
Must be a qualified franchise or in business for at least two years.
No previous history of bankruptcies, current tax liens, judgments or criminal activity.
A personal credit score of at least 620.
Not located in Nevada.
Amounts
$25,000 – $500,000
Pros
Fast Online Application: You can apply for a loan and receive an answer quickly so you can get back to running your business in no time. 
Can Help You Build Credit: Since Funding Circle reports to the three major credit bureaus, you can use a equipment loan with them to build your business credit report. 
No Minimum Annual Revenue Requirement: Other lenders state that you must meet a certain annual revenue requirement in order to get approved for an equipment loan. Funding Circle, however, does not. 
Cons
Requires Personal Guarantee: To secure financing from Funding Circle, you must provide a personal guarantee. This means that if your business is unable to repay the loan, you're personally responsible for it. 
Not for New Businesses: If you're a startup or haven't been around for that long, Funding Circle isn't an option as it requires that you've been operating for at least two years. 
No Same Day Funding: While you may be able to get your money in as little as two weeks, Funding Circle does not offer same day funding. 
Balboa Capital
Balboa Capital began in 1988 and offers fast access to equipment financing. It can give you same day funding of up to $250,000 for your heavy equipment purchases and does not require collateral. Terms range from 2 to 5 years.
Rates
Unknown 
Requirements
Must be in business for at least one year. 
No large tax liens or recent bankruptcies.
At least $100,000 in annual sales.
"Decent" credit score. 
Amounts
$3,000 – $250,000
Pros
Fast Funding: Once you submit your online application to Balboa Capital, the funds may be distributed to your bank account the same day. 
Corporation-Only Guarantee: Balboa Capital is one of the few lenders that offers a corporation-only guarantee option. This means that your business rather than you personally will be on the hook for your equipment loan. 
Relaxed Requirements: Compared to other lenders, Balboa Capital's requirements are lenient. You can take out a loan without a stellar credit score or collateral. 
Cons
Equipment Leasing That Functions Like Financing: If you choose Balboa Capital to fund your equipment, you'll lease it and buy it from them at the end of your term. So you won't technically own your equipment as you pay it down. 
Origination Fee: You'll have to dish out some extra cash for an origination fee that will depend on the specifics of your particular loan. 
Annual Revenue Requirement: To take out an equipment loan, you'll need to prove that you earn at least $100,000 in annual sales.
Crest Capital
Crest Capital is an online lender that provides equipment financing and leasing. It made its debut in 1989 and offers loan terms of 2 to 7 years. 
Rates
As low as 5%
Requirements
Must be in business for at least 2 years.
Minimum credit score of 650. 
Amounts
$5,000 – $500,000
Pros
New and Used Equipment Accepted: Crest Capital's equipment loans can be used for various types of new and used equipment. 
Can Finance Additional Costs Related to Equipment: If you have to pay for the delivery, installation, and taxes of your equipment, you can do so with up to 25% of a loan. 
Flexible Payment Options: Crest Capital offers a few flexible payment options. For example, its Step Up Plan can allow you to make smaller monthly payments at the start of your term and higher payments later. 
Cons
Strict Requirements: Since you'll need a minimum credit score of 650 and at least two years in business, you may not be eligible for a loan. 
Administrative Fee: You'll have to pay a $275 administrative fee if you decide to move forward with Crest Capital.
Online Application Only for Up to $250,000: If you'd like to borrow more than $250,000, you'll need to submit a paper application and provide financial statements and a great deal of documentation. 
Heavy Equipment Finance: How to Qualify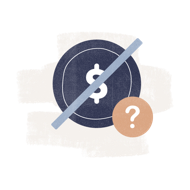 Stop getting rejected for business financing
Nav can help you escape the cycle of rejection & connect you to offers that you're more likely to qualify for.
Get started

While the lender you select will dictate the qualifications you must meet to get approved for construction equipment financing, most lenders will require the following.
Business license or active status with the Secretary of State.
Personal guarantees from all owners.
Minimum credit score of 600.
No bankruptcies in the last 7 years.
No unresolved tax liens.
Heavy Equipment Financing Tax Benefits
If you buy or lease new equipment, you may be able to ease your tax burden with the Section 179 deduction. Thanks to Section 179, you can deduct 100% of the purchase price of the equipment you buy or lease from your taxable income. In 2020, the maximum deductible amount is $1.04 million while the allowable amount spent is capped at $2.59 million.
To qualify for the Section 179 deduction, you must have a taxable profit. Also, the deduction can only be made up to the amount of your taxable income. So let's say your business has a taxable profit of $50,000 before the deduction. If you buy a bulldozer that costs $100,000, you can only deduct $50,000 of the purchase in the first year. 
Is it Possible to Qualify for Heavy Equipment Loans with Bad Credit?
Many lenders require that you have a good or excellent credit to take out a heavy equipment loan. If you have bad credit, however, don't worry. Fortunately, there are some lenders who are more lenient and lend money to business owners with all types of credit histories. 
Just keep in mind that if you do opt for a heavy equipment loan with bad credit, you may face higher rates and less favorable terms. Unless you're in dire need of the equipment, you may want to improve your credit score before you apply for financing. By doing so, you can save hundreds or even thousands of dollars over the life of your loan.  
How Long Can You Finance Heavy Equipment?
Each lender has their own terms so the amount of time you can finance heavy equipment will depend on the lender you choose. Many business financing options, including Lending Circle and Balboa Capital offer heavy equipment loans with terms of up to 5 years. If you'd like a longer heavy equipment loan, consider Crest Capital as you may be able to secure a loan with 7 year terms. 
Should You Buy or Lease Heavy Equipment?
If you're in need of heavy equipment, you have the option to buy or lease it. When you buy heavy equipment, you own it once you pay off your loan. With an equipment lease, however, you rent the equipment for a certain period of time and return it eventually. If you're unsure of whether you should buy or lease, take a look at the pros and cons of each option.
Pros of Buying Heavy Equipment
Freedom to Make Changes: When you buy heavy equipment, you can modify it as you see fit. You'll own it and can customize it to meet your unique needs and preferences.  
More Options: Buying gives you more options than leasing. If you want a specific brand or model, you'll be able to order it without any issues. You won't be limited by the equipment a leasing company has in stock.
Cons of Buying Heavy Equipment
Liable for Maintenance: If you buy heavy equipment, you're responsible for all maintenance costs. Depending on the issues you encounter, they can get quite expensive. 
Higher Upfront Costs: Initially, it costs more to buy equipment than to lease it. This can keep you from buying exactly what you want or need and force you to settle for a less expensive piece of equipment.
Pros of Renting Heavy Equipment
Lower Upfront Costs: Generally speaking, a heavy equipment lease comes with lower upfront costs than a purchase. All you have to do is make affordable monthly payments to a leasing company and can use the equipment until your contract is up. The leasing company will take care of maintenance and other costs. 
Greater Flexibility: It's not uncommon for a business owner to buy equipment and later find out they don't want or need it anymore. If you'd like to try out a piece of equipment, leasing is a great option as you can get rid of it once your term comes to an end. 
Rate This Article