SBA Loans
SBA programs range from short-term working capital to long-term financing, and some loans can even be used to refinance debt! There are short-term loans as well as long-term loans.
SBA Loan Details
Loan Amounts

$5,000 – $5.5 million

Interest rates

varies depending on type of SBA Loan

Repayment Terms

6 – 25 years

Turnaround Time

About 60 to 90 days
Pros
Low interest rates

Favorable repayment terms

Low down payments

Available for many uses

Little or no collateral needed
Cons
Smaller loan amounts on some loans

Longer approval process than some lenders

Good credit often required

Variety of programs may be confusing

Personal guarantee often required
Get to know SBA Loans
Gerri Detweiler • January 26, 2021
---
What are SBA Loans?
SBA loans may help you start or grow your business with loans that carry lower interest rates, low down payments and favorable terms. The SBA doesn't make small business loans, though. Individual lenders make SBA loans, which are typically guaranteed in part by the U.S. Small Business Administration (SBA), a federal government agency.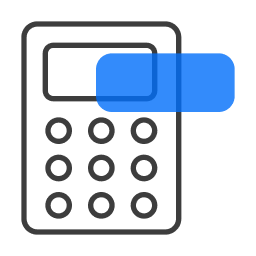 See How Much SBA Loan Money You Qualify For
Use our CARES Act SBA loan calculator to see how much money your business may qualify to get.
Use the Calculator
What is the SBA?
The SBA was created in 1953 and is a U.S. federal government agency tasked with providing counseling, capital and contracting expertise for entrepreneurs. SBA loans are just a part of what it offers. Small business owners can also get free counseling through resource partners such as Small Business Development Centers, SCORE, Veteran's Business Centers and Women's Business Centers. It also provides assistance and expertise for businesses that want to qualify for government contracts or export to other countries. It is funded by taxpayers through Congressional appropriations. That means your tax dollars help it help small business owners, so be sure you take advantage of what it has to offer.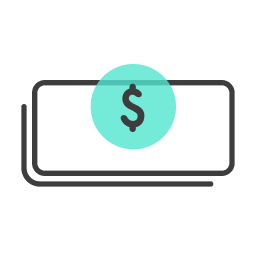 Let's Find the Right Loan for Your Business
Nav serves nearly every kind of business, and our experts will match you to the right fit for your business needs.
Get matched now
Benefits of SBA Loans
Why consider an SBA loan? In short, because it's probably going to be one of the best business loans for small business you can get. SBA loans are considered good business loans, with small business-friendly terms. Here, you'll learn about the types of SBA loans and why you should consider this popular type of funding for your small business.
SBA Loan Interest Rates
The biggest draw: SBA loans offer low interest rates. "The rates are amazing," says Bob Coleman, publisher of The Coleman Report, the leading SBA intelligence report for lenders. "For a patient entrepreneur who has her ducks in a row and is willing to go through the process, it's a lot cheaper capital," he explains. Interest rates may be fixed or variable, and are pegged to the prime rate, the LIBOR rate, or an optional peg rate. The SBA sets a maximum interest rate that may be charged, but beyond that, interest rates on SBA loans can often be negotiated between the borrower and the lender. (Individual programs have different requirements.) SBA loan interest rates vary by program and can change monthly if the rate is not fixed.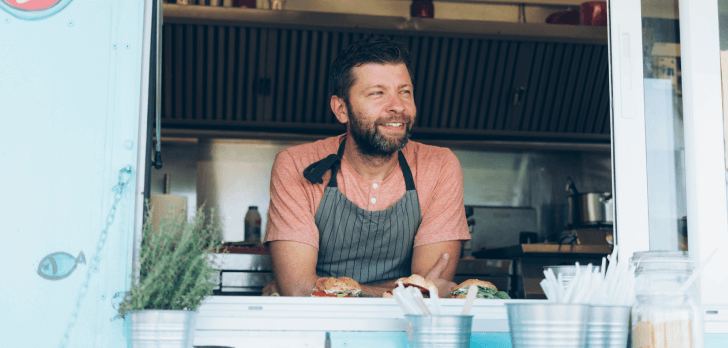 Types of SBA Loans
The most popular type of SBA guaranteed loan. These loans may be used for a variety of purposes including new construction, expansion or renovation, or to purchase land or buildings; to purchase equipment, fixtures, leasehold improvements; working capital; to refinance debt for compelling reasons; for a seasonal line of credit, inventory or starting a business.
Terms
The maximum loan amount is $5 million. Most 7(a) loans offer 10-year repayment periods, however, loans for equipment may extend to 25 years (or useful life) and real estate loans may also extend repayment periods of up to 25 years. 
The Paycheck Protection Program (PPP) falls under the 7(a) program and was created by The CARES Act to help businesses impacted by the coronavirus crisis. Congress allocated funds for this program that lends small business owners up to $10 million based on payroll costs. Loans are made by participating lenders, not the SBA. If funds are spent properly, the PPP borrower can apply for loan forgiveness through its PPP lender, and may qualify to have the entire loan forgiven. Learn more about PPP loans here.
These are smaller loans (up to $350,000) with a faster turnaround for approval. They are currently the most popular SBA loan program in terms of total amounts funded. Both term loans and lines of credit are available under this program. These loans may be used for the same purposes as 7(a) loans.
Note:
As part of The CARES Act, Congress temporarily raised the 
limit for SBA Express
 loans to $1 million through December 31, 2020.
Terms
For term loans, the repayment period is the same as 7(a); lines of credit (LOCs) may go up to 10 years including a term out period where no additional funds can be drawn.
This program provides small businesses with long-term, fixed-rate financing used to acquire fixed assets for expansion or modernization. Loans are made through partnership with a non-profit Certified Development Company (CDC) and a private lender. They are typically structured where CDC provides 40% of total project costs (and the SBA guarantees that portion of the loan), the lender covers up to 50% and the borrower contributes 10-20%. These loans can be great for acquiring owner-occupied real estate. (The owner must occupy 51% or more of the property depending on the type of loan.)
Terms
There is no total maximum project loan amount, but the maximum SBA loan amount (debenture) is $5 million. (Certain energy projects or small manufacturers may qualify for up to $5.5 million.) Loan repayment periods are 10-25 years. 
These smaller loans are made by non-profit community-based organizations. Loan proceeds may be used for working capital, supplies, machinery and equipment, fixtures, etc. They may even be used to refinance debt to improve cash flow. (And some lenders make these SBA loans to startups.)
Terms
The maximum loan amount for the SBA Microloan Program is $50,000 and the average is about $13,000. They will be made for the shortest term possible, up to 6 years.
The SBA Disaster Assistance program offers loans to qualified businesses to help them recover. These loans can be used by businesses that have sustained economic damage in a declared disaster area. Business Physical Disaster Loans can be used to repair or replace disaster-damaged property owned by the business, including real estate, inventories, supplies, machinery and equipment. Note businesses of any size may be eligible. Economic Injury Disaster Loans (EIDL) are working capital loans to help small businesses and non-profits meet financial obligations that can't be met as a direct result of the disaster.
Terms
The maximum loan amount is generally $2 million. The maximum term is 30 years (7 years if credit is available elsewhere.)
The Economic Injury Disaster Loan program was extended nationwide in March 2020 to help businesses impacted by coronavirus. These loans are available to qualified small businesses including certain nonprofits and agricultural businesses. The CARES Act added the EIDL grant or advance of up to $10,000 (implemented as $1000 per employee). The EIDL advance does not have to be repaid, but EIDL loans are currently not forgiveable. Businesses may apply for these loans at SBA.gov. Read FAQs about EIDL due to COVID-19 here.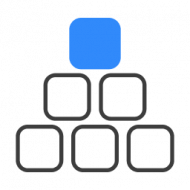 Business Loan Builder
Access your full business credit scores & reports, including the FICO SBSS — the score used to pre-screen SBA loans.
Unlock your scores now
6. SBA International Trade Loans
These loans are designed for U.S. small businesses engaged in or preparing to engage in international trade, as well as those hurt by competition from imports. The borrower must demonstrate they will use this financing to significantly expand an existing export market or develop new export markets, or that the business has been hurt by import competition and proceeds will be used to improve its competitive position.
Terms
The maximum loan amount is $5 million. Repayment terms are the same as 7(a) loans: borrowers have up to 10 years to repay the loan, but up to 25 years of useful life for equipment or real estate. 
7. SBA Export Working Capital Loans
These are short-term, working-capital loans for exporters. Proceeds from one of these export loans may be used for a variety of purposes, including to purchase inventory for export or to manufacture items for export, working capital directly related to export activities, and even refinancing.
Terms
This program allows loans of up to $5 million with maximum terms of three years. Shorter repayment terms feature a lower SBA guaranty fee. 
8. SBA Export Express Loans
These loans can be used for virtually anything that will help your small business enter or grow an export market. Designed to be more streamlined with reduced documentation requirements.
Terms
The maximum loan amount is $500,000 and these lines of credit may have terms of up to 7 years.
9. Community Advantage
This pilot loan program offers loans through mission-oriented lenders, which are usually nonprofit financial intermediaries focused on economic development. There is a focus on business owners in underserved markets.
Terms
The maximum loan amount is $250,000. These loans carry a maximum term of 10 years for working capital; 10 years or the useful life of equipment; and 25 years for real estate.
How Much You Can Borrow
Here's an overview of the maximum amount business owners can borrow through various SBA loan programs: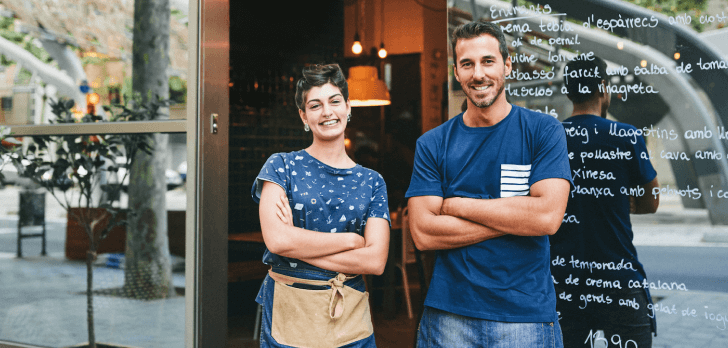 Who Is Eligible For An SBA Loan?
To qualify for an SBA loan, there are basic requirements you generally must meet:
Own a qualifying small business. Check out the SBA's free Size Standards Tool at SBA.gov/size-standards to see if your business qualifies based on the size of your business. This varies by industry.
Operate a for-profit business located in the U.S. Certain types of businesses are prohibited from getting SBA loans. An example would be a business primarily involved in gambling. The SBA website provides a complete list of ineligible businesses.
Have good credit. Lenders will check personal credit for all owners with at least 20% ownership. Some loans (such as larger EIDL loans) check business credit. Certain SBA loans require the lender to prescreen the application using a FICO SBSS score. That means this score will be one of the first things the lender must consider. This credit score can evaluate data from the owner's personal credit as well as business credit and even include financial data. Where the FICO SBSS score is required, the SBA requires a minimum score of 140 (out of 300). But lenders are free to require higher scores, and many require 160-165 or above. When personal credit scores are used, many lenders require minimum scores of 650-680, though some programs, such as the microloan program, are more credit flexible. Other than the FICO SBSS, the SBA does not require specific minimum business credit scores.
Demonstrate a need for credit and the ability to pay back the loan. These loans are generally designed for small businesses who can't get credit at similar terms elsewhere. That doesn't mean you need a stack of rejection letters from other lenders, though; your lender will work with you to understand whether you meet this requirement.
There are other requirements that a business must meet. You don't have to be a citizen, for example, but undocumented business owners aren't eligible. And if you've ever defaulted on a federal loan (including a federal student loan) it's going to be much harder to qualify. Those with criminal records aren't automatically disqualified, but you will have to provide additional information.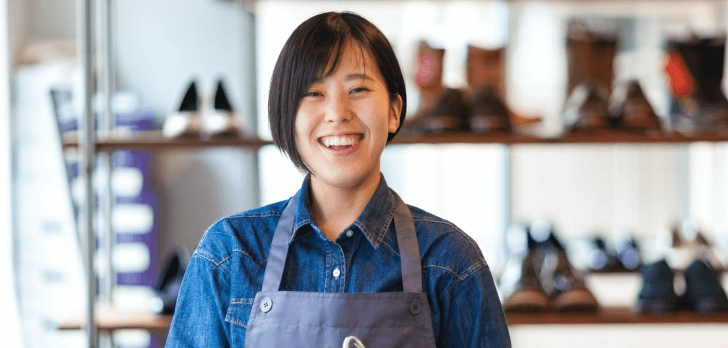 Are SBA Loans Hard to Get?
First, don't let the requirements of SBA loans scare you off from considering one. Think of SBA financing as you would any other conventional loan.
"It's a regular loan and the entrepreneur never deals with the government," explains Coleman. "The bank lends out its own money and the loan is serviced by the bank."
Second, understand that while each lender must meet SBA minimum requirements in order to collect the SBA guarantee if needed, lenders may also have their own requirements. One lender may require two years in business for some loans, while another may not.
Tip:
Just because you can't get approved for an SBA loan through one lender, that does not necessarily mean you can't get approved through another. 
"It's very competitive," says Coleman. "There are a lot of lenders out there willing to make these loans. The entrepreneur has a lot of choices of which lender to work with."
How to Find an SBA Lender
While all lenders who make these loans must be approved by the SBA, "preferred lenders" have demonstrated a thorough understanding of the requirements of various SBA loan programs and can expedite approvals. They get full authority to approve loans. "Certified lenders" are also actively engaged in making SBA loans and they get a faster turnaround on loan approvals, though they must get final approval from the SBA. Either way, your lender will guide you through the SBA loan application process.

Here are a couple of ways to find an SBA lender:
The Nav Marketplace. Nav is not a lender, instead it partners with lenders and lending partners, including some that make or facilitate SBA loans. With a free or paid Nav account, you will be matched to financing options based on your credit data and other qualifications. This is one of the most effective ways to narrow your search without impacting your credit scores.
Local Advisors. A Small Business Development Center (SBDC) advisor or SCORE mentor will often be familiar with local lenders and the types of small business owners they fund. Your advisor can also help you understand how much you need to borrow and the best way to use loan proceeds. Find your loan advisor through the SBA Locator Tool. The SBA also offers a free tool called Lender Match.
Top Lenders for SBA Loans
The U.S. Small Business Administration regularly publishes SBA lending data on the "most active" SBA 7(a) lenders in the country. This list is updated quarterly. Here are top lenders as of Sept 30, 2019:
Top SBA Lenders By Number of Loans Approved*
| | |
| --- | --- |
| Lender | Loans Approved |
| 1. The Huntington National Bank | 3183 |
| 2. U.S. Bank, N.A. | 2676 |
| 3. Wells Fargo Bank, N.A. | 1872 |
| 4. T.D. Bank, N.A. | 1488 |
| 5. Manufacturers and Traders Trust Co. | 1110 |
| 6. Live Oak Banking Company | 1068 |
| 7. JP Morgan Chase Bank, National Association | 941 |
| 8. United Midwest Savings Bank, N.A. | 784 |
| 9. First Home Bank | 592 |
| 10. Celtic Bank Corporation | 513 |
*Source for both charts: U.S. Small Business Administration, as of Sept 30, 2020.
Best SBA Lenders By Total Loan Approval Amounts
| | |
| --- | --- |
| Lender | Approval Amount |
| 1. Live Oak | $1,347,089,600 |
| 2. Wells Fargo, N.A. | $786,394,900 |
| 3. The Huntington National Bank | $640,008,500 |
| 4. Newtek Small Business Finance Inc. | $618,409,600 |
| 5. Byline Bank | $524,855,900 |
| 6. Celtic Bank | $500,313,400 |
| 7. J.P. Morgan Chase | $471,737,100 |
| 8. U.S. Bank, N.A. | $423,918,900 |
| 9. First Home Bank | $369,153,700 |
| 10. Seacoast Commerce Bank | $320,688,200 |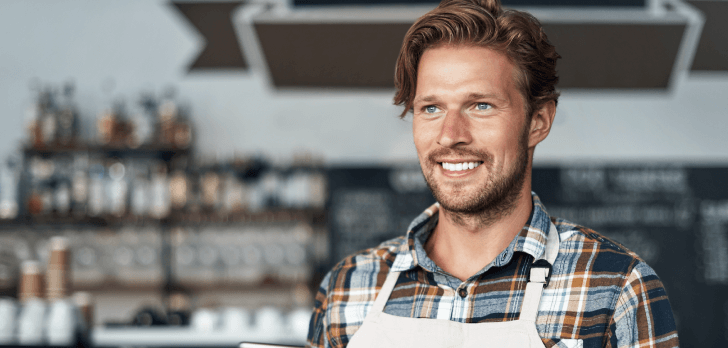 5 SBA Lending Options To Consider
1. SmartBiz
Best For:
SmartBiz's motto is "SBA loans made easy." They are not a lender but a bank marketplace with the goal of matching you to lenders for SBA loans and bank term loans. They will help you prepare your loan application to match you with the bank most likely to fund your business. You can pre-qualify without impacting your credit score. (Note: SmartBiz is a Nav partner.) If you are looking for someone to help you find a lender that's a good fit for your business, SmartBiz is a good choice.
2. Celtic Bank
Best For:
Celtic Bank is #4 in the nation for SBA lending and makes these loans nationwide. What makes Celtic Bank stand apart is its ability to work high leverage opportunities. Celtic Bank often finances 85-90% of business acquisitions, ground up construction, equipment financing and more. Therefore, its borrowers need to put less down, and can keep more capital on hand to help grow their businesses post-closing. Celtic Bank is a preferred lender and an Industrial Bank, which means it doesn't hold deposit accounts or focus on consumer loans and doesn't need the SBA's permission to make credit decisions. The end result is a faster underwriting process with an average funding time is around 60 days.
3. Wells Fargo
Best For:
Wells Fargo is often one of the top SBA lenders by both loan amounts and number of loans approved. They offer 7(a) and 504 loans and you do not have to be a Wells Fargo customer to apply. If you are looking for a national lender with significant experience in these types of loans, Wells Fargo can be a good choice.
4. JP Morgan Chase
Best For:
This national lender offers SBA 7(a), 504 and SBA Express loans. It is among the top 10 lenders based on loan amounts funded. You must visit a branch to apply, so if you are looking for an in-person loan experience, this would be a good choice
5. The Huntington National Bank
Best For:
Huntington is the #1 lender nationwide for SBA loans in terms of number of loans made. It makes 7(a), SBA Express and 504 loans. Its primary focus is in its SBA footprint states of OH, MI, IN, WV, PA, KY, IL, WI, and FL and it is expanding into MN and TN in 2020. Huntington also offer SBA Practice Finance Loans in all states east of the Mississippi for dental, veterinary and medical customers. It has dedicated teams who specialize in the intricacies of SBA programs and all customers follow an identical triage process to be placed in the best product for them based on where they are in their business lifecycle, making Huntington a good choice for borrowers looking for an experienced SBA lender.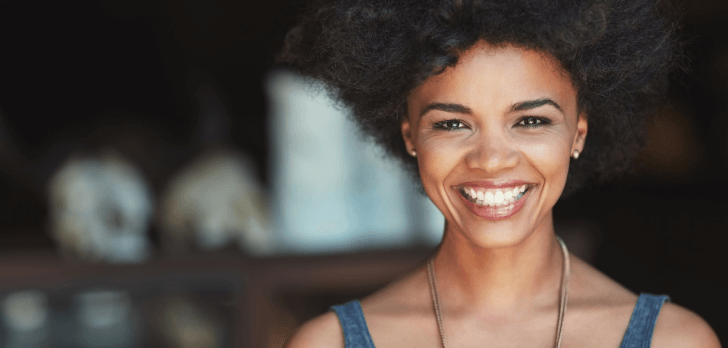 Are There SBA Loans For…?
Business owners often wonder if there are SBA programs for their individual situations. Here are some common inquiries from entrepreneurs looking for this type of financing.
SBA Loans for Women
While there is no SBA loan program specifically for women, the U.S. Small Business Administration does have a number of programs to support women-owned businesses. Female entrepreneurs can certainly apply for SBA loans and they may also want to explore the 8(a) Business Development Program for disadvantaged businesses. In addition, free resources and help for growing your business is available through Women's Business Centers.
SBA Loans for Veterans
The Patriot Express program and 7(a) Veteran's Advantage, loan programs specifically for veterans and other members of the military have expired, but the SBA continues to support veteran-owned businesses. Veterans can apply for SBA loans, of course, and receive free support and training through Veteran Business Outreach Centers. If an SBA loan isn't the right fit, it is worth exploring other loan programs for veterans.
As part of the CARES Act, Congress permanently waived guaranty fees for certain SBA loans. For all SBA Express loans to veteran-owned small businesses approved on or after March 27, 2020, the upfront guaranty fee will permanently be zero.
SBA Loans for Minorities
While there is no specific SBA loan programs for minorities, those business owners can take advantage of free mentoring and educational programs through Small Business Development Centers (SBDCs) and SCORE. Consider the SBA loan programs detailed here and explore the 8(a) Business Development Program for disadvantaged businesses.
SBA Loans for Start-ups
Most SBA loan programs do not have a time in business requirement, but the borrower must demonstrate the ability to repay the loan which can be difficult for new businesses. In addition, it is not unusual for individual lenders to require two years in business to qualify. (Remember the SBA sets minimum standards but individual lenders may impose additional requirements, as long as they don't discriminate on a prohibited basis.) That means you may have a harder time finding an SBA loan for a startup. If your business is young, you may want to investigate the SBA Microloan program, which may have more flexible time in business requirements. Also consider other startup financing options such as business credit cards.
And of course, start building business credit as soon as possible so you'll have more financing options available as your business grows!
---