Equipment Financing by LendSpark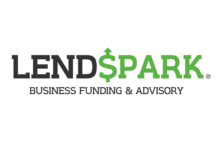 LendSpark's creative, ethical financing solutions fuel growth for businesses of all sizes and stages. They provide fast, secure and flexible options to grow your business while protecting your personal credit. Great when purchasing new and used equipment or using existing, free and clear equipment.
8
/10
Bottom Line
Equipment financing is an excellent source of capital to securing essential use equipment. If you are looking for a large loan amount and can wait a few weeks for financing, this is a great option.
Pros
High funding amounts and potentially low interest rates. Can be used with a startup.
Cons
Slower funding speeds than other equipment financing options.
Qualification requirements
Time in Business
At least 2 years in business. No startups.
Cashflow
Be break-even or be close to reaching break-even
Other Requirements
No recent late payments on mortgage or auto. No open bankruptcies. No open judgments or collections.
Repayment Terms
Monthly payments up to 60 months
Funding Amount
Up to $2 million
Funding Speed
1 - 2 weeks
Reviews
Reviews Disclosure: The responses below are not provided or commissioned by the credit card, financing and service companies that appear on this site. Responses have not been reviewed, approved or otherwise endorsed by the credit card, financing and service companies and it is not their responsibility to ensure all posts and/or questions are answered.