Short-Term Loan by Credibly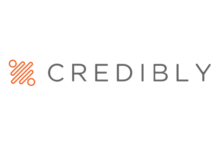 Credibly leverages data science, technology, and an energetic focus on the customer experience to provide loan products that are tailored to your business's short-term needs and long-term goals. With the ability to provide up to $250,000 in capital in as little as 24 hours, their fast, flexible capital solutions are ideal for both growth initiatives and supporting working capital. Soft credit pulls only – No collateral required.
6
/10
Bottom Line
Credibly is very comparable to other alternative online lenders. Because of their pre-qualification, you can see if you qualify and then research if it's the best option for you.
Pros
Set payments. Pre-qualification, which means you can pre-qualify without hurting your credit.
Cons
You must have at least $10,000 a month in deposits, which might be difficult if your cash flow varies from month to month.
Qualification requirements
Time in Business
At least 6 months in business
Monthly Revenue
At least $15,000
Required Documentation
Business lease agreement (or mortgage statement if you own), unexpired government-issued picture ID of all owners, most recent business tax returns, most recent 3-months of bank statements.
Repayment Terms
Daily debits from your account for 6 to 18 months
Funding Amount
$10,000 - $400,000
Application
Online and phone call
Funding Speed
As quickly as 2 business days
Reviews
Reviews Disclosure: The responses below are not provided or commissioned by the credit card, financing and service companies that appear on this site. Responses have not been reviewed, approved or otherwise endorsed by the credit card, financing and service companies and it is not their responsibility to ensure all posts and/or questions are answered.