Merchant Cash Advance Pros and Cons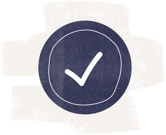 Pros
Fast access to cash

Flexible repayment terms

Strong credit not required

You choose how to use

No collateral required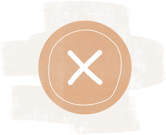 Cons
Very, very expensive (70% – 200% APR)

Minimum daily payment hurts cash flow

Doesn't help build business credit

May lock-in merchant processor

Must accept credit cards
These are not business loans, but, as the name indicates, are a business cash advance. The funding provider gets paid back by taking a portion of your future credit card sales each day. You can usually get approved in a day or two—with very little paperwork. But you'll pay for this convenience in very high interest rates. Because this option is so expensive, it should only be used if you're desperate or want to take advantage of short-term opportunity that requires fast cash. You don't want to get in the habit of relying on merchant cash advances since its higher cost can make it very difficult to manage future cash flow.
What is a Merchant Cash Advance (MCA)?
Merchant cash advances provide small businesses with an alternative from traditional bank loans. Business owners receive funds as a lump sum upfront from a merchant cash advance provider and repay the advance with a percentage of the business's sales. These are a good option for businesses that have high credit card sales volume, need funding quickly, or may not qualify for a traditional loan.
NOTE: A Merchant Cash Advance is only available to those businesses that process credit cards for payment. If your business doesn't take credit cards, an MCA will not be available to you.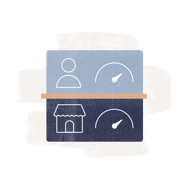 24/7 business and personal credit alerts
Nav is the ONLY source for both personal and business credit scores. Get alerts, advice and monitoring today.
Sign up for free

---
Merchant Cash Advance Companies
There are a number of companies offering merchant cash advances, and not all are created equally. Some are more prepared to cater to bad credit, others may offer higher limits. Here's a breakdown for you to find which might be the best fit for your small business.
National Funding
Merchant cash advances usually come with an origination fee, not so with National Funding. While small business owners will still face high interest rates typical of merchant advances, National Funding has some one of the lower thresholds for approval for this type of business funding.
Can Capital
It's difficult for business owners with bad personal credit or thin business credit to get a small business loan, and even more difficult for newer business owners. Can Capital helps bridge that gap, allowing businesses with $4,500 in monthly credit card sales and six months in business to qualify. Be warned, however, their repayment terms are short and higher factor rates result in a higher APR than normal.
Credibly
Another option for startup businesses, Credibly allows small businesses with six months in operation and $15,000 in monthly revenue to qualify. They can also get you funding in 48 hours, making it an even quicker option than a traditional loan or even other merchant loans or merchant advance loans, as well. They charge a 2.5% origination fee and their factor rates bring in higher APR, as well, but it can be a good option for a high-performance startup.
Fora Financial
Another option for startups, Fora only requires six months in business, but has high revenue requirements and an origination fee, unlike National Funding. Despite the high APR and revenue requirements, Fora offers up to $500,000 for a merchant cash advance, much higher than other competitors in the merchant advance game.
American Express Merchant Financing
Not technically a merchant cash advance, American Express Merchant Financing is a short-term loan for businesses that accept American Express credit card payments. If you fall under this category and have held a American Express business credit card for over a year, this could be a much less expensive alternative to a merchant advance.
Fundbox
Perhaps the best option for applicants with bad credit, Fundbox doesn't actually offer a merchant cash advance, but their lines of credit are a great alternative for borrowers with bad credit. Merchant cash advances traditionally have lower approval thresholds, and Fundbox's line of credit falls right in line. Borrowers can qualify with a personal credit score of just 500.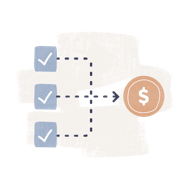 You're 3X more likely to get approved for a business credit card with MatchFactor.
Instantly see your top options for business loans and credit cards based on your business needs using Nav's MatchFactor.
Get matched

---
How Does a Merchant Cash Advance Work?
When a small business finds itself in a bit of a financial pinch, there aren't many options available to them to remedy the situation. This is where a merchant cash advance can come in. A merchant cash advance lender will provide the borrower with the approved amount, and the borrower will repay the advance with a percentage of each day's credit card sales. Interest rates on merchant cash advances are notoriously high, and determined by a factor rate, essentially a multiplier of the principal advance. For example, if a business is approved for $100,000 with a factor rate of 1.5, the total amount to repay would be $150,000 ($100,000 x 1.5). The daily payment would then be determined by the terms of the advance.
The factor rate and subsequent APR is determined more by the applicant business' sales performance. Simply, better revenue numbers can put the applicant in a better situation with a potentially lower factor rate. Merchant cash advances have very low credit requirements, so applicants with bad personal credit or thin business credit profiles can make up for it with solid sales numbers.
---
What You Need to Kow About Merchant Cash Advances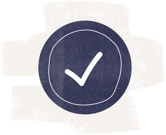 Pros
Fast access to cash

Flexible repayment terms

Strong credit not required

You choose how to use

No collateral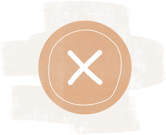 Cons
Very, very expensive (70% – 200% APR)

Minimum daily payment hurts cash flow

Doesn't help build business credit

May lock-in merchant processor

Must accept credit cards
Merchant Cash Advance Pros
The hallmark benefit of merchant cash advances is the fast access to cash. Many issuers can get you the cash within 48-72 hours. They also don't require sterling personal or business credit, instead putting more weight on credit card and non-invoice sales numbers. Issuers also place little to no stipulations on how the cash is to be used, meaning you have more freedom to use the advance on what you need without any extra hands steering the ship. You won't need to put up any collateral, and lenders often offer flexible repayment terms.
Merchant Cash Advance Cons
First and foremost, merchant cash advances are very expensive. If you're pegged with a high factor rate, you can pay up to 200% APR, and even a low factor rate can bring you around 35%. They also won't help you build business credit, making this an unproductive source of financing for a startup business looking to bulk up their business credit score or profile. With daily required payments and required credit card payments, merchant cash advances can feel more like a pair of handcuffs than a step up.
---
Merchant Cash Advance Terms and Features
Getting a merchant cash advance is quick and easy, and filing an application can take very little time. With quick approval turnarounds, you can get your cash much quicker than with other means of financing, including short-term loans or long-term loans.
Each merchant cash advance will have a principal amount, a factor rate, a payment period, payment frequency (often daily), and a percentage deduction of your daily credit card sales, including future sales.
Best Uses for Merchant Cash Advances:
Temporary cash flow help
Purchasing inventory at deep discount
Unplanned expenses
Paying other debts due
Working capital
How to Qualify for a Merchant Cash Advance
Qualifying may be the easiest part of working with a merchant cash advance. Unlike most business financing options, applicants don't need to have years in business to qualify. With less emphasis on personal and business credit information, solid sales numbers can help a business with poor credit qualify for a merchant cash advance.
Most lenders offer online applications, making the already quick process even more convenient for business owners.
What Makes an MCA Different from a Small Business Loan?
Because an MCA is not a loan and is really an advance based upon your credit card volume, the way you repay the advance and the fees might feel unfamiliar with what you are accustomed to. Most MCA providers debit money from your daily credit card transactions to repay the MCA (though some options allow for weekly debits instead). If your MCA requires daily debits, there is generally no grace period. You should expect to start making daily payments the day following disbursement of funds.
Additionally, there may be a new term or two you should become familiar with. In addition to terms like periodic payment, daily debit, and payback period, there is something called a holdback. Holdback refers to the percentage of your daily credit card transactions that are debited from your account every day. The holdback percentage is usually between 10% and 20% of your daily receipts and remains fixed until the advance is paid in full.
Borrowers often confuse the holdback with the rate you will pay for the advance. If you want to understand the cost of an MCA, the factor rate is key to evaluating it. Most MCAs, when they express the interest rate, will use a factor rate. Think of it as more of a calculation rather than an interest rate percentage.
NOTE: Holdback, interest rate, and factor rate are not the same thing
For example, if you are quoted a factor rate of 1.5, that means that for every dollar you borrow you will pay back $1.50. In other words, if you borrow $10,000 at a factor rate of 1.5, you will pay $5,000 back to the MCA provider as your cost of the borrowed capital. $10,000 x 1.5 =$15,000.
In this example, if the holdback percentage was 15% and $5,000 was deposited into your merchant account for today, the holdback would be $750. 15% of $5,000 is $750. If you received $8,000 in your account tomorrow, the holdback amount would be $1,200. 15% of $8,000 is $1,200.
Your holdback amount will vary depending on the credit card receipts in your merchant account. In other words, when you have a big day with a lot of credit card receipts, your periodic payment (based on the holdback) will be larger than slower days with fewer credit card sales.
Because your periodic payments will likely be daily, you'll want to confirm whether or not those daily payments will be debited only on business days—or will they also include weekends? And, as mentioned earlier, know whether you'll have weekly or daily debits so you can control cash flow effectively. Daily debits can be frustrating for a business owner not expecting the first payment to be due so quickly.
---
Nav's Verdict: Merchant Cash Advance
Proceed with caution! If you don't qualify for other financing because of less-than-perfect credit, merchant cash advances could help. But you should only be desperate or have a plan for how it will increase revenues more than the cost. This should strictly be a short-term solution. Make sure you calculate the true cost of the advance. The details can be tricky.