It's good to look into business financing like small business loans to keep your company afloat and growing — before you need it.
Finding the right small business funding for your business can seem daunting, but Nav can help you cut through the noise to find the right option for you.
Read on to find out more about the top small business loans of November 2023.
How to Get a Small Business Loan in November 2023
It's likely going to be more of a challenge for many small businesses to get funding than it was even a year ago — but it's still possible. The current state of the economy brought about by the pandemic, bank collapses, and other global challenges means lenders are less willing to hand out working capital. Businesses that are women-owned or run by members of underserved communities tend to be the hardest hit. And borrowing is more expensive than it was at the beginning of this year due to rising interest rates.
If getting a small business loan in November 2023 is a priority for your business, it's still the right time, even if rates are higher. Your best small business loan may be from an alternative lender if you can't qualify for a traditional bank loan.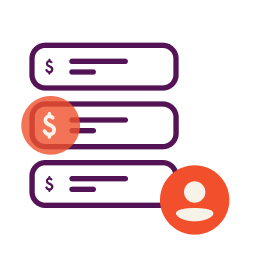 Compare Your Financing Options With Confidence
Spend more time crushing goals than crunching numbers. Instantly, compare your best financial options based on your unique business data. Know what business financing you can qualify for before you apply, with Nav.
See My Options
How to Choose the Right Small Business Loan
Choosing the right small business loan for your company comes down to a number of factors. Small business owners have different reasons for needing loans, and there are dozens of loan options available.
Ask yourself the following questions:
How much money do you need? There's a difference between applying for a loan for $25,000 and one for $2 million, clearly, but there's also risk in applying for less financing than you need. Knowing the loan amount you need before you apply can help you narrow down the options and give you a better idea of what kind of qualifications you'll have to meet.
What do you need the money for? Businesses use financing for a number of reasons, from covering everyday operating expenses to expanding the business by hiring new employees or growing marketing programs. A small business loan can help you get commercial real estate to set up a brick-and-mortar store or get equipment and machinery to operate. Knowing what you need the loan for will help you figure out which loan to apply for. Some small business loans have restrictions on what you can and can't use the funds for, while others just give you the cash and let you figure it out — as long as you make your monthly payments.
What payment can you afford? You may qualify for a bigger loan amount than you can actually afford to pay, so make sure you take a good hard look at your business finances to determine exactly how much you'll be willing to part with each month to get this financing.
How long will it take to repay the loan? Repayment terms can vary greatly based on the type of loan you get. A short-term loan will typically have higher interest rates, but can be good for new businesses who may not have a credit history yet, or those with less than stellar credit scores. Some types of financing require weekly or daily payments.
How fast do you need the money? Traditional bank loans often have a longer application process and it can take weeks (or longer) for the money to hit your bank account. If you need cash quickly to pay for startup fees, equipment, or emergencies, you may want to go with alternative lenders who have online applications and are able to get the money into your account in a few business days. Or even consider a business credit card for fast short term financing.
Does the lender understand your industry? There are specific financing options available for different industries, such as farming, construction, trucking, technology startups, retail, and more. Choosing a lender whose loans are geared toward helping you get the equipment, commercial real estate, or machinery you need to operate can make the process a lot easier.
Nav can help your small business find financing based on your business data and credit profile.
How to Qualify for a Small Business Loan
Qualifying for a small business loan is similar to qualifying for personal loans or other types of financing, although there are other considerations that lenders take into account. Small business lenders typically have certain requirements before they'll lend to a borrower.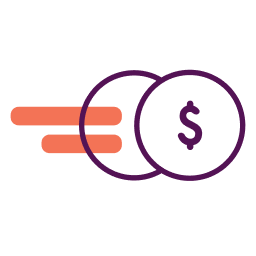 Access better funding options with a solution you can't get anywhere else
Financial health is more than cash on hand. Nav connects you to personalized solutions that fit where your business is today, and where you want it to be tomorrow.
I'm Ready
Factors Influencing Loan Approval Rates
Small business financing requirements vary depending on the lender, but many lenders consider at least a couple of the following factors:
What is your credit score? Lenders may look at your personal credit scores, business credit scores or both to help them determine your creditworthiness — or how likely you are to be able to pay them back. Some lenders disclose minimum credit score requirements; in other cases they may state "good" or "excellent" credit is required. A few types of financing do not depend on credit scores; in those cases business borrowers will usually need to have strong revenues to qualify.
What is your business's current financial situation? Most lenders review revenue (annual revenue and/or recent average monthly revenue). Some evaluate cash flow and outstanding debts to help determine if you can pay back the loan. You'll often have to provide business bank account statements, and some lenders will require business tax returns and/or financial statements.
Do you have collateral? Some loans may be easier to qualify for if you have collateral or a personal guarantee to offer. This could include equipment or vehicles, personal property, or even the business itself. And some types of loans (such as commercial real estate loans or certain types of equipment financing) may require a down payment.
When you're shopping for financing, it makes sense to focus on loans you're likely to qualify for. See your tailored recommendations with Nav today.
How to Know If You're Ready to Apply for a Small Business Loan
You may think that the best time to apply for a small business loan is when you need it the most. But the fact is, you shouldn't wait until you're desperate to find financing. The best time to apply for a small business loan is when your credit score is good and you don't need the money today.
Getting a small business loan should be a planned, well-thought-out choice that you make with a cool head, and not out of desperation. You'll know you're ready to apply for a small business loan when you have a business plan that calls for more money. You may need a lump sum for equipment, machinery, or a fleet of vehicles, or perhaps a commercial real estate loan to expand your business. Hopefully you'll have been planning for it for long enough to know that you can afford the monthly repayments.
You'll also know you're ready to apply when your credit is high enough to qualify for lower interest rates and longer-term repayment plans. It can take time to do it, but Nav's experts can show you how to establish business credit and improve it over time.
Lenders also look at your time in business when they consider your loan application. Many lenders require 1-2 years in business.
Your financial history will be a major factor that financial institutions consider. At a minimum, make sure you have a business bank account and use it for business transactions. Commingling personal finances and business finances can hurt your chances of getting approved. Keep your accounting software up to date; it will help you get approved.
You may also need to have a down payment or collateral available to secure the loan, depending on the type of financing you seek.
Types of Small Business Loans
There are a number of types of small business loans to choose from. You'll want to know their credit score requirements to determine your eligibility, as well as whether or not they will meet your business needs.
Traditional bank loans
Traditional bank loans are one of the most desirable way for small businesses to get financing. Traditional lenders like banks and credit unions offer competitive rates and repayment terms, which can be great for small businesses.
Traditional bank loans are best for business activities like:
Large capital equipment purchases
Business-to-business (B2B) acquisitions
Debt refinancing
High-revenue business goals
However, qualification requirements can be stringent and the application process often takes time.
Equipment loans
Equipment loans are specifically designed to help small business owners get the money they need to buy equipment. They can include vehicle loans for fleets or semi trucks, too. In general, these loans offer repayment terms that sync up with how long the equipment is supposed to function, and the equipment itself acts as collateral on the loan. Often these types of loans require a down payment or prepayment plan, but you will own your equipment outright (as opposed to leasing it).
Working capital loans
If you have short-term expenses but don't have much cash on hand, a working capital loan may be able to help you. These loans offer short-term funding for everyday business expenses during emergency situations and tend to have better interest rates than business credit cards. Typically they offer flexible terms, fast funding, and a fast application process, although they may come with high interest rates and require collateral.
Working capital loans are best for:
Short-term business needs
Fast and simple funding
High-revenue business needs
Future capital needs, depending on the loan
Debt refinancing, depending on the loan
Business lines of credit
A business line of credit is another alternative to a traditional loan that gives small businesses a revolving line of credit — much like business credit cards — so they can access funds from the credit line and pay it back to open the funding back up. As with a credit card, a line of credit can be paid off all at once or in installments, and you only pay interest on what you've used. This can be a good option for businesses that are looking to expand and don't necessarily need a lump sum at one time.
Lines of credit are best for:
Short-term business needs
Future capital needs
Fast and simple funding
Invoice factoring
Invoice factoring, a type of invoice financing or accounts receivable financing, is a short-term financing option where your unpaid invoices serve as collateral. An invoice factoring company buys you outstanding invoices at a discount and collects payment on them, earning a 3% to 5% fee and getting you somewhere between 50% to 85% of the invoice value depending on the factor rate. Because the application and approval processes are much shorter than a traditional bank loan, invoice factoring can be an easy way to get cash fast for your business, sometimes with one-day funding. You also may not need the best credit score to qualify. Invoice factoring can be expensive due to fees, and it's usually only available to B2B businesses.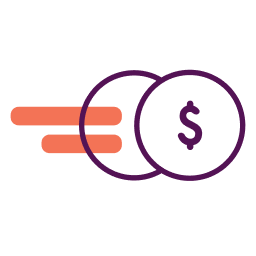 Curated funding options, smarter decisions
Your small business financing search stops here. Compare your top small business financing options, from over 160 financial products – with Nav.
Compare Now
SBA loans
The U.S. Small Business Administration (SBA) offers several loan programs for small business owners, with most offered through banks and other participating financial institutions. SBA loans are backed by federal guarantees, offer low interest rates, and have reasonable repayment terms, which means they're very reliable and popular. But they also have a fairly involved application process.
Four popular types of SBA loan programs are:
The application process also tends to be longer and more difficult, so if you're looking for quick funding options, this may not be the best choice. Find more information at SBA.gov.
SBA loans can be great for:
B2B acquisitions
Large capital equipment purchases
Certain debt refinancing
High-revenue business needs
Commercial real estate purchases
Some types of startups
How to Find the Right Loan for Your Needs
Finding the right financing for your business will depend on how much money you need, what you need to use it for, and your qualifications — like your business and personal credit scores, time in business, and annual revenue. Nav can help you by matching your qualifications to the loans you're most likely to qualify for.
Below are a few examples of small business loans that you may want to consider for different purposes.
Leading Loan Options for Small Businesses in 2023 for Fast Loans
When your business needs to pay for inventory, materials, marketing needs, or to cover payroll, you may need short-term financing. These loans must be repaid in a shorter amount of time than other term loans, and may come with higher interest rates. However, they tend to require less paperwork and can fund more quickly — some as fast as a few days. The type of financing you qualify for will depend on your credit scores and other factors.
Best Loans for Business-to-Business (B2B) Acquisitions
If you're looking to acquire another business, you'll need a loan that provides a lot of capital up front. This may include private funding (either through investors, your own money, or friends and family), as well as bank loans or lines of credit. Some examples of good loans for B2B acquisitions include:
Top Loans for Quick and Hassle-Free Financing
If you need funding right away and don't have the time or energy to spend on a lengthy application process, there are loans and lines of credit available quickly.
Best Loans for Short-Term Needs
When your business needs to pay for inventory, materials, marketing needs, or to cover payroll, you may need short-term financing. These loans must be repaid in a shorter amount of time than other term loans, and may come with higher interest rates. However, they tend to require less paperwork and can fund more quickly — some as fast as a few days. The type of financing you qualify for will depend on your credit scores and other factors.
Best Loans for Future Capital Needs
A future capital need is another way to describe maintenance you have to pay for to keep equipment in working order. This maintenance can mean repairing, refreshing, or even replacing equipment like manufacturing equipment, vehicles, or other heavy machinery. Usually these will be lines of credit, which function similarly to credit cards, but with higher credit limits and a broader range of what you can use them for.
Best High-Revenue Business Loans
If your business makes high revenue, you may be able to qualify for different types of loans, even if your credit isn't perfect.
Best Loans for Commercial Real Estate
Commercial real estate loans can help you acquire property for your business, such as office space or warehouse space. They may also help you pay to renovate an existing building or invest in commercial property.
What Is the Easiest Loan to Get to Start a Small Business?
If your business is brand new, you may have trouble qualifying for many small business loans that require at least 1 or 2 years in business, or specific minimum revenues. An option startup businesses may want to consider: a small business credit card. New entrepreneurs can often qualify based on their personal credit scores and income from all sources, not just the business.
Consider a 0% APR business credit card to finance purchases interest-free over several months.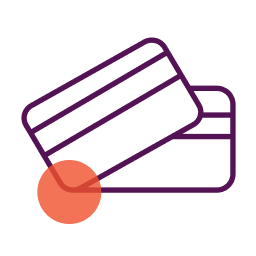 100+ Business Credit Cards in One Click
Business credit cards can help you when your business needs access to cash right away. Browse your top business credit card options and apply in minutes.
Find My Top Options
What Are the Best Small Business Loans for Same-Day Funding in November 2023?
You will likely find fast funding from alternative lenders rather than banks. You can get funding as quickly as the same day or a few days after approval with some of these lenders. Just make sure you understand the fees and interest rates charged for any of the options you apply for beforehand — you may pay for the speed with higher rates.
Which Banks Are Easiest to Get Small Business Loans From in November 2023?
Online lenders typically have an easier application process than traditional banks or credit unions. Usually you'll be able to apply using an online application in a few minutes and may be able to submit less documentation than a traditional loan application would require. But keep in mind that whether or not you are able to qualify depends on your business details.
How to Manage Small Business Loans
Once you are approved for a loan and your funding has gone through, how will you manage your small business loans?
The best first step is to make sure that you have a business bank account to keep your personal and business finances separate. This will help immensely at tax time, but will also help you keep a better eye on how your business is doing financially. A business checking account allows you to accept payments and make payments easily, and a business savings account can help you with long-term planning.
After this, make sure you pay your monthly minimums on time. This is the best way to help you build business credit through your small business loan, and missing a payment can wreak havoc on your credit scores. If you can, set up automatic payments from your business checking account. If you have a financing option with a high interest rate, try to pay more every month to lower the overall cost of the loan. However, be aware of any terms that may charge you a fee for early payoff.
Finally, keep track of where you spend the money for your loan. Some loans — like SBA loans and equipment financing — can only be used for specific purposes. While they may open up cash flow for you to pay for other day-to-day expenses at your business, you should make sure you can prove that the funds were used for their intended purpose. Basic bookkeeping and accounting should help you ensure you're following the rules.
November 2023 Business Loan Interest Rates
Determining the current rates for business loans is not necessarily a straightforward task. Business loan interest rates vary based on:
Lender
Type of loan
Financial data
Credit scores
Available collateral
Some loans may have variable or fixed interest rates, as well. Plus, there are fees to consider, such as origination fees, underwriting fees, and closing costs.
Current average rates for business financing are as follows:
| | |
| --- | --- |
| Financing type | Average interest rates |
| Traditional bank loan | 5.5% to 12% APR |
| SBA 7(a) loan | 11.5% to 15% |
| Online term loan | 10% to 99% |
| Business line of credit | 7% to 25% APR |
| Merchant cash advance | 40% to 150% |
| Invoice financing | 10% to 60% APR |
| Equipment financing | 4% to 40% APR |
Always check with your financial institution or lender to determine your loan rate.
Next Steps
If you're ready to apply for a small business loan or other financing, here's what to do next:
Know your personal and business credit score
Check your personal and business credit scores. This will help you understand which types of business loans may or may not be a fit and help you identify any potential issues.
Gather loan application data
Make sure you have all the documentation you need to apply for your loan. This may vary based on the loan, but in general you're going to want to have:
Three months of banking statements
Your business license
Articles of incorporation or other legal documents
Tax returns (business and/or personal)
Schedule of assets (for collateralized loans)
Business bank account information
Some traditional lenders may require a business plan, especially for startups.
Apply for the small business loan that fits your needs best
Once you are ready to apply, choose the loan that best suits your business needs.Compare your options with Nav.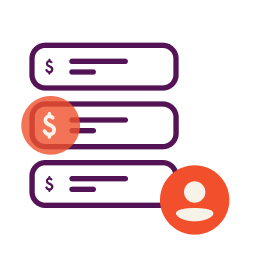 Find The Right Financing For Your Business
Don't waste hours of work finding and applying for loans you have no chance of getting — get matched based on your business & credit profile today.
Top Financial Options
Nav's Verdict
A small business loan or other small business financing can help entrepreneurs manage cash flow and even start or expand a business. Finding the right financing for your business will depend on what you need it for, how much you need, and your qualifications. Nav can show you the small business loan and financing options you're most likely to qualify for — see your best options with Nav today.
FAQs
What credit score is good for a small business?

In general, business credit scores above 650 qualify as "good" and can bring in better rates and more options for small business loans. However, there are small business financing options for every credit score, so don't let the terms "good" or "bad" scare you too much.

If I have bad credit, will I be able to get a small business loan?

You may still be able to get a small business loan if you have bad personal or business credit. There are many business financing products available, and there's one for every business credit score. Even without credit history or a poor score, you may still find options. Still, higher scores get better terms and interest rates, so the best course of action is to know your credit score and work on building your credit. You can also try merchant cash advances or cash flow loans if you don't have the time to put into building your credit right now.

Is it hard to get a small business loan?

Whether or not it's difficult to get a small business loan comes down to your qualifications. The higher your credit score, the longer you've been in business, and the better your financials look, the easier it is to get a traditional or SBA loan. However, there are other options for those with different qualifications.

How can I get a small business loan?

The best way to get a small business loan is to determine what you need it for and then find out what you qualify for. Knowing your financial situation — especially credit scores, cash flow, and annual revenue — can help you get an idea for what rates and terms you qualify for. You can input this information into your Nav account and get tailored options, too.

What's the easiest small business loan to get?

This depends on your qualifications. New businesses and startups may have an easier time using personal loans or business credit cards while you build the business and your credit scores. More mature businesses will be eligible for other types of financing and credit. Having a strong credit score makes securing financing even easier, so working on those scores will help you immensely.

How can I get a loan for my business if we don't already have money?


Without financial history, it can be hard to secure a business loan, and if you don't have good personal credit, it can be even harder. You may consider crowdfunding like GoFundMe or Kickstarter, or angel investors. You can also get assistance from your local Small Business Development Center or SCORE. Learn more about free help from your local SBA here.

Are small business loans a good idea?

If you need financing, small business loans can be a good idea, but it's important to remember that all financing involves risk. They can free up cash flow and can help you build credit, if you can make your monthly payments on time. If you can't make monthly payments, you can negatively impact your credit scores and harm your ability to get more financing in the future.

Are SBA loans still available?

There are still SBA loans available for qualifying businesses, although the Paycheck Protection Program (PPP) and COVID-19 Economic Injury Disaster Loan (EIDL) funds are no longer available. SBA loans are more difficult to qualify for than other financing options.

How do SBA loans work?

In order to get most SBA loans, including SBA 7(a) loans and SBA 504 loans, you will apply with an SBA-approved lender who will check your qualifications, including if you meet the small business size requirements, and finalize approval. The lender will also follow SBA guidelines if you don't pay back the loan, and will collect the guarantee from the government. For the most part, SBA loans are similar to other bank loans, with similar application processes.
Related Resources
Credibility Capital Installment Loan Review
Review of Credibility Capital Line of Credit
Boost Loan Application Eligibility