Equipment Lease by TimePayment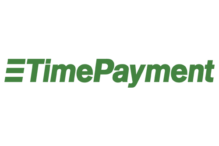 TimePayment is an award-winning equipment leasing company that specializes in transactions with a selling price starting as low as $500, and up to $100,000. Through their network of over 10,000 independent Vendors, and utilizing their multi-level credit scoring model, they are able to approve a wide range of customers from large corporations to small businesses, including new entities. TimePayment programs are designed to meet the needs of the broadest range of equipment buyers and sellers with competitive finance solutions for equipment of all types, and support for every credit profile. With industry-leading, cutting-edge technology, they are able to approve transactions under $10,000 online within seconds, and larger transactions within hours.
8
/10
Bottom Line
Equipment leasing is an excellent source of capital to securing essential use equipment and a good alternative to a cash purchase or leveraging a line of credit; funds that are best preserved for operating your business or to cover unforeseen expenses.
Pros
Ability to finance a wide range of equipment to various business credit profiles. This includes start ups and perfect credit isn't needed. The application process is simple and requests under $10,000 can be approved in just seconds.
Cons
For those with well established business credit profiles, your payment may be higher than you could secure through a traditional installment loan. For those interested in leasing a commercial vehicle.
Qualification requirements
Credit Score
In addition to other credit requirements, at least a 550 FICO is required.
Funding Restrictions
Start Up Restaurants limited to 36 month maximum term, security deposits may apply dependent upon the quality of your credit profile. Cannot fund titled vehicles or any kind of business that is in violation of federal law.
Cost
.0219 - .0626 factor rate, depending on your credit profile and length of lease term.
Lease Terms
Fixed, monthly payments for 12 to 60 months
Invoice Amount
$500 - $100,000
Payment Example
Lease factor from .0219 to .0367 over 60 months calculates out to a base monthly payment from $21.90 to $36.70, respectively, for every $1,000 of equipment leased, dependent upon the quality of your credit profile.
Funding Speed
As fast as a few minutes depending on funding amount and equipment delivery.
Application
Digital or over the phone
End Of Term Purchase Options
Standard FMV (Fair Market Value). Or dollar purchase option available for select credit profiles. FMV purchase option required for all credit scores in the state of California.
Reviews
Reviews Disclosure: The responses below are not provided or commissioned by the credit card, financing and service companies that appear on this site. Responses have not been reviewed, approved or otherwise endorsed by the credit card, financing and service companies and it is not their responsibility to ensure all posts and/or questions are answered.