Short-Term Loan by ForwardLine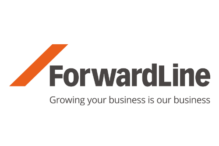 ForwardLine provides fast, affordable business loans to small businesses. Over the past 13 years, we have built our business reputation as a direct lender with the most competitive rates and the highest level of customer service. Rates are reasonable and affordable with no hidden fees. Our application process is easy, free and won't affect your FICO® score. Apply now, and get an instant credit decision, with funds in your account in as little as one business day.
8
/10
Bottom Line
Good option if you qualify. Can use funds for any reason.
Pros
All digital application. Able to use funds for debt refinance, expansions, large projects, purchasing equipment. Lend to lower credit scores.
Cons
Potentially daily payments. Origination fee.
Qualification requirements
Time in Business
At least 1 year in business
Other Requirements
No open bankruptcies, discharges or dismissals for 1 year.
Cost
1.15 - 1.38 factor rate
Repayment Terms
Daily or weekly payments for 12 to 15 months
Funding Amount
$5,000 - $150,000
Funding Speed
1 - 3 business days
Repayment Example
$10,000 (capital amount) x 1.25 (factor rate) = $12,500 (total payback amount)
Reviews
Reviews Disclosure: The responses below are not provided or commissioned by the credit card, financing and service companies that appear on this site. Responses have not been reviewed, approved or otherwise endorsed by the credit card, financing and service companies and it is not their responsibility to ensure all posts and/or questions are answered.