Intermediate-Term Loan by Credibility Capital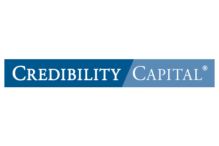 Credibility Capital provides fair, affordable funding to help small businesses grow and succeed. They offer transparent, fully amortizing term loans up to $350,000 that are paid in fixed monthly payments over 2 or 3-year terms. Rates start at 8% and there are no prepayment penalties or other hidden fees. Their application takes just 5 minutes to complete and applying will not effect your credit score. Their superior product, simple process and best-in-class customer service have earned an A+ grade from the Better Business Bureau.
8
/10
Bottom Line
If you have a strong personal credit history and strong current business sales, this option is for you.
Pros
Low interest rates, great terms and access to large loan amounts.
Cons
Must have strong personal credit.
Qualification requirements
Time in Business
At least 12 months in business
Personal Credit Score
Must have a FICO score of at least 680
State Restrictions
Cannot lend to businesses located in Nevada, North Dakota, South Dakota, or Vermont
Repayment Duration
Monthly or bi-weekly payments for 12 to 36 months
Funding Amount
$10,000 - $400,000
Reviews
Reviews Disclosure: The responses below are not provided or commissioned by the credit card, financing and service companies that appear on this site. Responses have not been reviewed, approved or otherwise endorsed by the credit card, financing and service companies and it is not their responsibility to ensure all posts and/or questions are answered.