Microloan by Kiva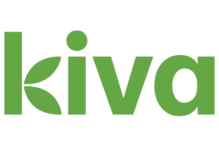 Kiva is a non-profit that provides entrepreneurs with 0% interest loans up to $10,000. Kiva loans are crowdfunded by a global community of over one million people who can be potential customers and brand ambassadors for your business. They have a 94% funding success rate and you can apply online at kiva.org/borrow.
7
/10
Bottom Line
If you have access to a strong community who is willing to donate, this could be a great way to start or improve your business.
Pros
Zero percent interest. Ability to have you community fund your business.
Cons
Funding amounts max out at $10,000.
Qualification requirements
PayPal
Must have an active PayPal account.
Community Funding
You must invite lenders from your own community to lend $25 before Kiva lenders can contribute to your campaign.
Repayment Terms
Up to 36 months
Funding Amount
Up to $10,000
Funding Speed
Around 45 days
Reviews
Reviews Disclosure: The responses below are not provided or commissioned by the credit card, financing and service companies that appear on this site. Responses have not been reviewed, approved or otherwise endorsed by the credit card, financing and service companies and it is not their responsibility to ensure all posts and/or questions are answered.