SBA Express Loan by Celtic Bank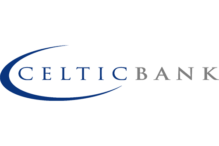 Celtic Bank is a nationwide small business lender specializing in SBA loans. The Celtic Bank Express Loan was specifically designed with small business owners in mind. Our streamlined loan program offers working capital loans with lower interest rates and extended repayment terms. Celtic Bank is the 6th largest SBA lender in the nation for FY 2015.
7
/10
Bottom Line
If you have strong collateral (real estate) and can wait for a couple of months, this would be a great lower cost option for you.
Pros
Low interest rate. Long repayment duration.
Cons
Collateral required in most cases. It takes about a month to get funded.
Qualification requirements
Time in Business
At least 1 year in business
Collateral
Required in most cases.
Citizenship
U.S. Citizen or permanent resident
Taxes
Two years of tax returns
Credit
Strong personal credit. 165 Small Business Scoring Service (SBSS).
Cost
Prime + (2.75%-4.75%) plus closing costs
Funding Amount
$20,000 - $5 million
Funding Speed
Around 30 days
Reviews
Reviews Disclosure: The responses below are not provided or commissioned by the credit card, financing and service companies that appear on this site. Responses have not been reviewed, approved or otherwise endorsed by the credit card, financing and service companies and it is not their responsibility to ensure all posts and/or questions are answered.