Business Cash Advance by Credibly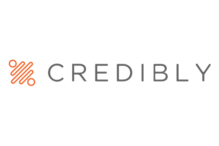 Credibly combines a strong focus on the customer experience with big data to offer fast funding and flexible repayments. They do this by providing capital in return for a portion of business future receivables. Borrowers do not pay more than what they can afford on a monthly basis.
6
/10
Bottom Line
Credibly offers flexible repayment plans with fixed rates, based on future receivables. Ideal for seasonal businesses and those with high credit card processing volumes.
Pros
Fixed payments. Offers the ability to pre-qualify without affecting your credit.
Cons
Must have at least $25,000 a month in sales, Max repayment term is 15 months
Qualification requirements
Time in Business
At least 18 months in business
Annual Revenue
At least $180,000
Required Documentation
Unexpired government-issued picture ID of all owners, voided check, most recent 3-months of credit card statements, most recent 3-months of bank statements.
Cost
Factor rates as low as 1.11
Repayment Terms
Daily debits from your bank account for 3 to 18 months
Funding Amount
$5,000 - $400,000
Funding Speed
As quickly as 1 business day
Repayment Example
$10,000 (capital amount) x 1.34 (factor rate) = $13,400 (total payback amount)
Reviews
Reviews Disclosure: The responses below are not provided or commissioned by the credit card, financing and service companies that appear on this site. Responses have not been reviewed, approved or otherwise endorsed by the credit card, financing and service companies and it is not their responsibility to ensure all posts and/or questions are answered.