Short-Term Loan by Credibly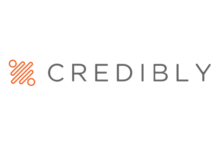 Credibly provides up to $250,000 in capital in as little as 24 hours. Their fast, flexible capital solutions are ideal for both growth initiatives and supporting working capital. Soft credit pulls only – No collateral required.
6
/10
Bottom Line
Credibly's pre-qualification allows applicants to review terms prior to approval.
Pros
Set payments. Pre-qualification, which means you can pre-qualify without hurting your credit. With strong cashflow health, low personal credit scores still have great options here
Cons
Must have at least $15,000 a month in deposits. Repayment terms maybe shorter for some users
Qualification requirements
Time in Business
At least 6 months in business
Monthly Revenue
At least $15,000 in the last 3 months
Required Documentation
Business lease agreement (or mortgage statement if you own), unexpired government-issued picture ID of all owners, most recent business tax returns, most recent 3-months of bank statements.
Repayment Terms
Daily & Weekly automatic debits; 6 to 15 month repayment terms
Funding Amount
$5,000 - $400,000
Application
Online and phone call
Funding Speed
As quickly as 2 business days
Reviews
Reviews Disclosure: The responses below are not provided or commissioned by the credit card, financing and service companies that appear on this site. Responses have not been reviewed, approved or otherwise endorsed by the credit card, financing and service companies and it is not their responsibility to ensure all posts and/or questions are answered.