Line of Credit by OnDeck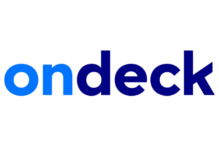 OnDeck offers business term loans up to $500,000 and business lines of credit up to $100,000 to qualifying small businesses. The process is simple and looks at the overall health of a business rather than personal credit alone. Their quick application requires little to no paperwork. Decisions can be given in minutes, and funding is delivered in as fast as 24 hours. Apply today!
8
/10
Bottom Line
A line of credit can be a great asset to your business. It allows you the flexibility to draw funds when you need it, and you only pay interest on what you use.
Pros
Minimal Paperwork. Fast Approval & Funding. Transparent pricing.
Cons
Established businesses only. You only have 6 months repayment for each draw.
Qualification requirements
Time in Business
At least 1 year
Annual Revenue
At least $100,000
Other Requirements
600+ personal credit score. Stable business checking account balances and frequent business checking transactions.
Repayment Terms
Weekly payments for up to 6 months per draw
Funding Amount
$6,000 - $100,000
Funding Speed
As fast as 1 day.
Application
All digital. May require some phone communication.
Reviews
Reviews Disclosure: The responses below are not provided or commissioned by the credit card, financing and service companies that appear on this site. Responses have not been reviewed, approved or otherwise endorsed by the credit card, financing and service companies and it is not their responsibility to ensure all posts and/or questions are answered.