Advertiser & Editorial Disclosure
This article was reviewed and updated on February 2, 2020
Although it may seem like you need to have stellar credit and multiple years in business to secure financing, in today's lending environment that isn't necessarily the case. Financing may still be available for small businesses with less-than-perfect credit. In fact, there are over 44 different financing options available to business owners, and not all of them require an A+ personal or business credit profile.
Very poor credit will likely put you out of the running for the lowest cost loans such as bank loans and SBA loans, however you will find that some of those 44 financing options are still available to you and your business—but you should expect to pay a premium if approved.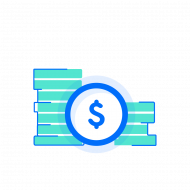 See Which Business Loan Your Business Qualifies For
When you sign up for a free Nav account, you'll get personalized loan matches based off of your business and personal credit data. Signing up won't hurt your credit scores.
Sign Up
Bad Credit Business Loans: The Trade-Off
There is a trade off. Business owners with bad personal credit can often secure financing, but the more risk the lender assumes because of your poor credit score, the more likely you are to pay a higher annual percentage rate (APR) to cover the extra risk.
This can seem counterintuitive—why would lenders charge more to the business owners who historically have the most trouble paying back debts? Doesn't it make sense for the lender to charge less so the bad credit borrowers will have a better chance of paying it back?
That may sound better from the borrower's perspective, but unfortunately it's the lender's money, and thus the lender's ball game. Lenders look at your credit profile and try to determine what you will do based upon what your credit profile reveals you've done in the past. Lenders charge a higher interest rate to individuals with low credit scores to offset a higher expected default rate. Lenders need you to make each and every periodic payment in order to return a profit. They lose money if you default and the higher interest rates to less creditworthy borrowers helps mitigate some of that risk.
Let's take a look at some of the better options when it comes to business loans for bad credit.
How to Get a Business Loan With Bad Credit
A less-than-perfect credit profile makes it more difficult to qualify for a loan so you should expect it to take more work to find a lender willing to work with your business. If your credit profile is struggling, the steps I recommend for financing include:
Find out what your credit profile looks like right now. That includes your personal credit score and your business credit profile. All the major credit bureaus offer businesses the opportunity to see what they are reporting. You can also see both your personal and business profiles for free at Nav.
Depending upon your credit profile, limit your search to lenders that are likely to offer you a loan. For example, most banks will want to see a personal credit score above 680 (preferably in the 700s), the SBA will sometimes approve a borrower with a score as low as 640, and some online lenders will offer a term loan or business line of credit to a borrower with a personal credit score of around 600. Merchant Cash Advances are available to small business owners with a personal credit score as low as 500, but realize that there is a relationship between ease of access and cost. For example, a Merchant Cash Advance will be much more expensive than a term loan or line of credit from the bank or an SBA loan. Spend your time where the odds of success will be the greatest. And don't be surprised if the options are more expensive if you have a bad credit history.
Don't avoid non-profit microlenders because the loan amounts are typically small. These can be very low or even no-interest loans that can provide a lot of value. If your business can leverage a small amount of money and turn it into a big impact, these lenders could be a great choice.
Make sure you have the cash flow to support the larger periodic payments often associated with the non-traditional lenders that will work with a business with less than perfect credit. You also need to be aware that many of these lenders will expect daily or weekly direct debits from your business banking account, so you'll want to ensure that you not only have the cash flow to service the debt, but that you have the consistent cash flow going through your business to support a potential daily payment schedule.
Start working to improve your credit profile today. Although there are no shortcuts to building a strong credit profile, regular consistent action will, over time, yield positive results. It starts with credit monitoring. We tend to positively impact the things we pay the most attention to—and that includes your credit profile. Reviewing your profile monthly is not too frequent and will benefit both you and your business in the long run.
Less-than-perfect credit can be a symptom of underlying financial stress on a business. Before you take a loan, make sure your financial house is otherwise in order. Most lenders understand that there are sometimes circumstances (like the aftermath of the current COVID-19 crisis) that will pull a business credit profile down, but that makes it more important than ever that you understand your profit and cash flow situation.
Unfortunately, the higher-interest loans available to borrowers with weak credit can wreak the most havoc on those same borrowers if they aren't very careful with the lender they choose, the amount they borrower, and how they manage their cash flow to make the periodic payments. I once spoke with a lender who said, "If I can tell more about a business' financial health by looking at the books than the business owner can, I'm not going to approve a loan." Make sure you understand your business' current financial position.
You can learn more about additional small business financing options HERE.
Bad Credit Small Business Loans
Microlenders:
Microlenders are institutions, often operating not for profit, that help low-income or underserved small business owners secure loans.. These loans are "micro" in the sense that they are usually only available in smaller amounts. Up to $35,000 is typical.
There are many microlenders, and each has their own set of rules and requirements. For example, Accion is a microlender that serves small businesses that need assistance with startup costs. A personal credit score of 575 or higher is required, so if you meet their other requirements this can be an option if your scores are lower than average.
The Association for Enterprise Opportunity (AEO) helps business owners find microlenders by state and business focus. Try a quick search and check out the microlenders' individual websites to find out what their specific credit requirements are.
Kiva
Kiva is a microlender that deserves its own callout because of its unique model. It offers entrepreneurs 0% interest loans up to $10,000. The only catch is that entrepreneurs must crowdfund their own loans from the philanthropic individuals who use Kiva's platform. Kiva has over one million donors and boasts a 94% success rate. To qualify, you must have a business plan and invite friends and contacts for initial funding. In other words, to find success with Kiva, your personal network needs to believe in you and your business too.
Kiva also reports your payment history to Experian Business. This is great news for the future of your business—if you make on-time payments, you start to build a higher business Intelliscore credit score.
BlueVine
BlueVine is an option for B2B businesses who have long invoice cycles and often find themselves waiting to get paid for services or products they've already delivered. If this sounds familiar to you, or you experience irregular cash flow and would like to free up some of your cash, BlueVine advances up to 85% of your outstanding invoices up to $100,000. To qualify, you'll need a 530 personal credit score, and your business must be a U.S.-based business-to-business (B2B) business.
Credibly
Credibly offers two different financing options, a small business loan and merchant cash advance product. Their small business loans range from $5k to $250k. Credibly uses their own algorithm to qualify business owners, thus they have no credit score minimum, and you could be approved for a loan within 48 hours of your online application.
To qualify you must be in business a minimum of 6 months with $15k average monthly bank deposits, and stable monthly revenue. Their rates can be high based the risk level they assign to your business, so be sure to calculate the APR of your loan first.
Business Credit Cards
A business credit card, although not a loan, can help you obtain the financing you need without the heft process of loan approval. The required credit score will vary, so you may be able to find a business credit card that will work with your current credit situation.
If you are not in a position to qualify for a business credit card, you can look into getting a secured credit card. A secured credit card is one that requires a deposit or collateral up front. In most cases, this deposit must be made in cash. A secured credit card or secured business credit card can be a valuable tool to help you build your credit.
Best Bad Credit Small-Business Loans
Non-profit microlenders: Often very low or even no interest rate loans on smaller loan amounts
Factoring or invoice financing: Because this financing is based upon the creditworthiness of your customers—your weak credit is not a primary consideration in creditworthiness decisions
Business credit cards: Easier to qualify for than a term loan or line of credit, business credit cards can be a great way to access credit today and establish a strong credit history for the future
Merchant Cash Advance (MCA): Typically very expensive, but often the only option for those with poor credit
Bottom Line
Whether or not you take on a bad credit business loan, consider focusing on improving your personal credit and building your business credit now. Building credit is important for a number of reasons, including the fact that it will help you next time you need to cover cash flow gaps or you are presented with a growth opportunity, and will keep costs down next time you want to borrow money for your business.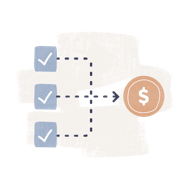 You're 3X more likely to get approved for a business credit card with MatchFactor.
Instantly see your top options for business loans and credit cards based on your business needs using Nav's MatchFactor.
Get matched

Rate This Article