Invoice Financing
Invoice financing provides businesses with working capital to improve cash flow, pay employees and suppliers, and reinvest in operations and growth by providing short-term financing secured by outstanding invoices.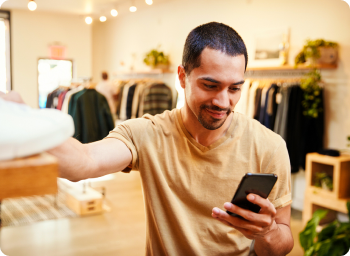 Invoice Financing Details
Loan Amounts

Up to 100% of invoice value

Interest rates

15% – 35%+ effective APR

Repayment Terms

Up to 4 months

Turnaround Time

As little as 1 business day
Pros
Fast approval, minimal paperwork

Can improve cash flow

Often credit flexible
Cons
Can be expensive

Can be difficult to compare cost

Generally not available for businesses with consumer customers (B2C)
Get to Know Invoice Financing
Gerri Detweiler • May 11, 2022
Invoice Financing Pros and Cons
Invoice financing (or accounts receivable financing) has a lot going for it in the right situation, but there are also drawbacks you should consider.
Pros of Invoice Financing for Small Businesses
Pros
Fast approval, minimal paperwork

Can improve cash flow

Often credit flexible
If you're looking for a fast way to get a short-term type of financing, invoice finance can be a solid option. The application and approval process is much faster than with traditional loans, and funds may be deposited in your account in as little as one business day.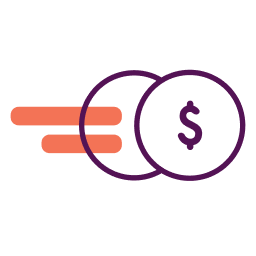 Curated funding options, smarter decisions
The world's first financial health suite that streamlines access to the best financing options. Compare your top small business financing options, from over 160 financial products – with Nav.
Sign Up
Cons of Invoice Financing for Small Businesses
Cons
Can be expensive

Can be difficult to compare costs

Generally not available to businesses with consumer customers (B2C)
The biggest drawback to invoice finance solutions is the cost. While quick approvals can help you solve cash flow issues almost immediately, you will pay for that convenience.
The fact that your collateral is your invoice may mean some types of businesses immediately won't qualify. B2C (business to consumer) companies looking for financial help may be out of luck, especially if their cash flow originates at a point-of-sale machine rather than long-term invoices.
In addition, the cost means you're essentially missing out on the full revenues of customer invoices, impacting profit margins.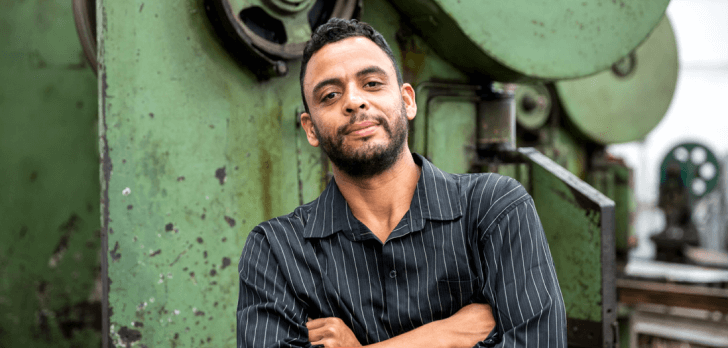 What is Invoice Financing?
Invoice financing, also called receivables financing, allows small businesses to get funding quickly for outstanding business-to-business invoices. In return for fast access to cash, a business pays the invoice finance company a fee, often a percentage of the amount borrowed.
Types of Invoice Financing
Invoice Factoring
An invoice factoring company purchases outstanding invoices at a discount and will be responsible for collecting payment on the invoices. You typically receive 50-85% of the invoice value up front (also known as invoice discounting) based on the risk profile of the client that owes the invoice. The invoice factoring fee can be structured in any number of ways, but it generally nets out to be about 3-5% of the invoice value.
Invoice Financing
One type of invoice financing allows the business to use accounts receivables as collateral for a short-term loan. The business will be responsible for paying back the loan, regardless of how quickly (or slowly) the customer pays. Fees are usually 2-4% month.
Receivable-Based Line of Credit
A credit line based on a percentage (usually of 80-85%) of value of your outstanding receivables. The value is calculated based on the aging of the invoices. You will pay a pre-negotiated interest rate based on your balance. When an invoice gets paid, your balance will be reduced. There's usually a fee when you draw the credit line, but this is usually a cheaper option than invoice factoring or invoice financing with effective APRs that are often less than 20%.
Tip
You may see very low rates advertised, but keep in mind those are based on very short-term financing. Use Nav's 
free invoice financing calculator
 to translate the cost of invoice financing to an Annual Percentage Rate (APR) so you can compare the cost to other financing options.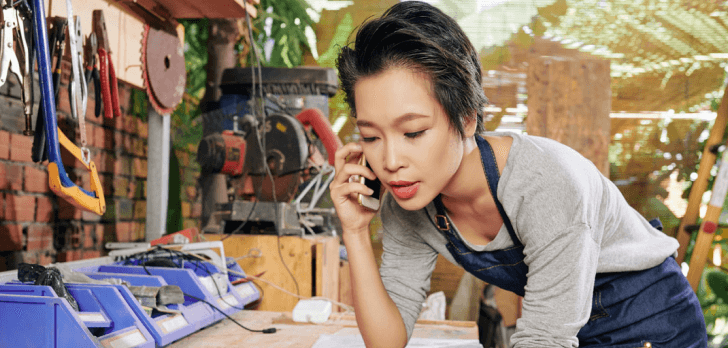 Recourse Factoring Vs. Nonrecourse Factoring
You may have noticed something interesting above: with invoice financing, it's you who is ultimately responsible for collecting payment from your clients.
With invoice factoring, the invoice factoring company takes on those invoices and is responsible for collecting payment. If your client never pays, the financing company may assume that risk. That's why invoice factoring tends to charge higher fees.
It's important to understand the difference between recourse and non-recourse factoring or financing. Recourse factoring means the business is ultimately responsible if the invoice is not paid. With recourse factoring, the business that received funding is ultimately responsible if the invoice is not paid. In other words, you may have to repay the money you received from the factor.
Non-recourse financing means the factoring or financing company is out of luck if the invoice isn't paid. Note that invoice financing or factoring is not a substitute for debt collection.
How to Apply and Qualify for Invoice Factoring or Financing
Compared to many small business financing options, the application process for invoice financing, invoice funding, or invoice loans for small businesses is a pretty quick and straightforward way to get cash for your business. If your chosen invoice finance provider or financing company has an online application, even better.
Because of the heavy focus on the invoices themselves, almost any B2B business can qualify for invoice financing— provided the company responsible for the invoice is a good credit risk. If the invoices themselves make sense for the invoice financing company to lend against, they most likely will. In other words: if a given client has a history of paying on time and has a good reputation, it's likely a good risk for a financing company to take on.
The amount financed or factored will depend on the quality of the invoices and credit history, which in some cases refers to the borrower's credit, and in other cases refers to the credit of the company that must pay the invoice.
There may be a personal credit check, and business credit may be checked as well. The company may check the business credit of the client that owes the invoice, and permission to do that is not required as anyone can check business credit.
You may have to provide an accounts receivable aging report (A/R report) and or business bank account statements as part of the application process.
Some companies may work with small businesses that have bad credit, while others may be a better fit for younger startups or those with lower annual revenue, so it's worth your time to investigate options.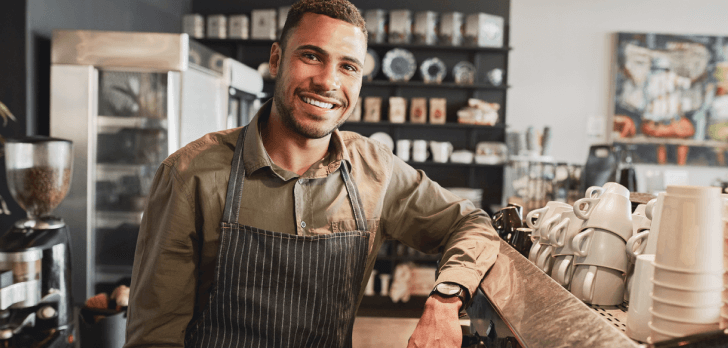 Best Candidates for Invoice Financing
This type of financing is best for businesses that invoice other businesses (B2B invoices) for goods or services after they have been delivered. The business should regularly invoice other creditworthy businesses. It's used commonly in industries with long billing cycles, such as clothing, retail, manufacturing, etc.
Rapidly growing businesses may use this financing to continue to expand, and businesses with clients that pay slowly (net-60, net-90 or longer) may also find it helpful. Seasonable businesses also may utilize this form of funding.
It's generally not a good option for businesses with few invoices, or with clients that are severely delinquent. It's not meant to serve as debt collection.
Businesses with good credit and that meet other business lending qualifications may want to consider other lower-cost financing options, such as a business line of credit.
Industries Best-Suited for Invoice Financing
This type of financing is very commonplace in a number of industries, including:
Retail
Construction & real estate
Distributors
Manufacturing
Healthcare services and medical suppliers
Agriculture
Marketing services
Staffing companies
Oilfield & gas
Business consulting and legal services
Most types of businesses that regularly invoice other businesses, but need to get paid more quickly, can be a candidate. However, invoice factoring or financing is typically not a fit for B2C companies or subscription-based revenue companies.
When is Invoice Financing a Good Idea?
Invoice financing often makes sense when a business needs to get funding more quickly and can't qualify for less expensive financing. It may also be an option for small business owners who have a harder time qualifying for financing due to the industry they're in, time in business, credit scores or other qualifying factors.
It can also be helpful for businesses that can't wait weeks or months to get approved and funded for an SBA loan or a traditional small business loan.
FAQS
Is invoice financing risky?
The invoice financing solution you use will determine the level of risk. Non-recourse invoice factoring is least risky to the borrower. Recourse factoring and invoice financing (loans) carry more risk. As with any type of debt, if your client doesn't pay the invoice, you may be required to repay the advance or loan you received.
What is the difference between invoice financing and invoice factoring?
Invoice financing is sometimes used as an umbrella term for financing secured by customer invoices as well for factoring. However, technically it refers to a loan (usually a short-term loan) secured by accounts receivable.
Nav's verdict: Invoice Financing
The overall APR, typically 15-35%, is high compared to that of banks or online term lenders. But it's a good short-term solution, when most of your short-term assets are tied to accounts receivable, that lets you avoid the lengthy bank loan application for a short-term loan, SBA loan, or other ways you may seek out to get some much-needed cash. It's also much better compared to expensive merchant cash advances. Your credit score also doesn't matter as much. Your clients' credit scores will also be taken into account. Therefore, it's a good solution if you have receivables but haven't built up your credit history enough to get a credit line from a bank.
---