Our military men and women are among the bravest and most dependable people we know. It should come as no surprise then, that this demographic often finds success in the small business world. The hard work and dedication they are used to giving to their country serve them well as small business owners.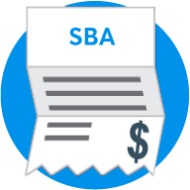 Fast track your Paycheck Protection Program loan application with Nav
Nav has the experts ready to help you through the Paycheck Protection Program application
Get Started

Whether you're a veteran looking to launch a brand-new business, buy an existing company, or expand the one you already own, there are many financing options available through the Small Business Administration (SBA). 
See what SBA and veteran business loans you qualify for by checking your business credit
*Get personalized loan matches after you sign up for a free Nav account. It won't hurt your credit score
By clicking "Sign Up" above, you confirm that you accept the Terms and Conditions, acknowledge receipt of our Privacy Notice and agree to its terms.
While some of the programs are open to anyone who qualifies, veterans are often given breaks on the costs of these programs, including fee waivers. With many government contracts being set aside for veteran-owned businesses, it's wise to see what SBA-driven initiatives are available for you.
Outdated funding for veteran-owned businesses
Before we get into what's available, it's important to know that many of the initiatives that small business owners talk about are either defunct or have been changed into new programs. These are some of the business loans for veterans, grants, and funding paths that have been widely-used by military-owned businesses in the past.
SBA 7a Veterans Advantage
This now-defunct version of the traditional SBA 7(a) program gave SBA-backed loans to veterans, with the added perk that they only paid a portion of the fees that other borrowers paid. If a regular borrower paid 3% guarantee fees, for example, the Veterans Advantage borrower might pay just half those fees – or even 0%. 
While the program is usually extended annually, there has been no news about it since the end of 2018. For now, assume you will have to get your funding elsewhere. 
Patriot Express Loan
The Patriot Express loan, which was discontinued in 2013, provided qualified veterans and active-duty military members access to up to $500,000 in loan money for their businesses. There was generally low-interest rates and low to no fees for the small business loans. The application was less cumbersome than similar loan programs, giving military veterans access to approval within 36 hours. 
It was a popular choice that many vets took advantage of, but the program is now defunct. Fortunately, there is a similar option through the SBA Express Loan that's now available for everyone. 
Veterans Business Fund
This well-meaning endeavor seems to have dropped off the face of the earth. The premise was to use donations to put together business loans for veterans with the purpose of giving out money at a very low interest rate. 
When used as a supplement to their own capital, the Veterans Business Fund would have helped be the bridge many veteran-owned businesses needed until they could get their own bigger SBA loan. The page hasn't been updated in years and never appeared to make the initial funding round. 
VetFran Business Grant Fund
As of this writing, the page to the VetFran program seems to be offline. The original purpose of the fund was to help vets buy franchises. It's safe to assume that the program has either stopped operating, or it's changing somehow. 
USDA Veteran and Minority Farmer Grant
This program is still around, but it's not something that individual borrowers deal with directly. The money from the USDA Veteran and Minority Farmer Grant goes to organizations, non-profits, and community groups who then themselves serve and support veterans in the agricultural business. It's not a consumer-facing program. So, while you may somehow benefit from it through the efforts of others, it's not something you can go out and apply for specifically. 
Current SBA Loan Programs
Before you get discouraged that a popular program for small business owners has been shuttered, rest assured that there is no shortage of opportunities for you to finance that corporate dream of yours. Many of these next-generation SBA loan programs are better-suited for companies of all sizes, even including a newer microloan option for those who just need to borrow a little bit with no threat to collateral. 
Here's what you can look forward to today.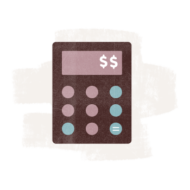 See How Much SBA Loan Money You Qualify For
Use our CARES Act SBA loan calculator to see how much money your business may qualify to get.
Use the Calculator

Military Reservist Economic Injury Disaster Loan (MREIDL) program
Financial difficulty isn't uncommon for those who give their all to serve their country. Whether it's a brief setback caused by being called to active duty or a long series of financial struggles that result in being away from home while serving, the Economic Injury Disaster Loan Program is designed to help. It gives program participants up to $2 million to help with the working capital needed to keep a veteran-owned business going – even when they are away on active duty. The program also covers essential employees in the case that they are vital to keeping the business running and are active in the reserves or National Guard.
This program is there to help, and it's recommended that you research your options before you need them. In fact, you don't have to wait until you are behind on bills or are looking at significant hardship to apply for the loan. It's there to prevent the most difficult cash flow problems our veterans have before they negatively impact their business – and our economy. With a low 4% interest rate and a generous 30-year loan terms, it's a way out for many veterans who have fallen on hard times. 
There are some limits on how to use the money, however. Applicants must put in their paperwork within a year of honorable discharge, and (like many of the Small Business Administration loan programs) you must not have the opportunity to borrow from other sources. It's a recovery loan, designed to help you get back on your feet and not to make up for missed sales or revenue. 
SBA 7a loan program
Whether you're a military-owned business or not, this is a popular place to try to secure funding. The SBA 7(a) loans are available qualified borrowers looking to get up to $5 million in funding for working capital. That's a lot of money, and it's part of the reason why it's a popular option for buying franchises or expanding into expensive industries. Approved borrowers can use it for buying equipment or purchase commercial real estate – as well as pay down more expensive debt or credit cards. With 10-25 years to repay the loan (depending on the loan terms), it's an attractive way to get business financing for those with a very good to excellent credit score. 
Who offers these loans? While the SBA can pair you with the right lender for your borrowing needs and business type, you are also free to explore options with the lender directly. You may want to check out the SBA loans from Smartbiz if you like the possibility of applying online and having a more streamlined application process with a decision in less than a month – in most cases! 
What the SBA Express Loans are
A special version of the SBA 7(a) loan is the Express Loan program. This is a kind of short-cut for those who would qualify for the loan but would need their funds quicker. Since the traditional SBA loan can take months, a veteran in a dire financial situation can benefit from getting a response from the SBA regarding the loan within 36 hours. 
How long will it take to get your money? That depends on the lender, but it is much faster than the traditional program. Every minute counts for veteran's trying to keep a business going.
The small business loans, which only go up to $350,000 aren't ideal for anyone needing the massive loans available through the 504 program, or who need access to the upper limits of the traditional 7(a) loan program. Since many veterans don't apply for more than that, anyway, it's an ideal choice when smaller amounts of cash are needed in a timelier manner. With lower loan amounts, the risk is less, giving lenders a more streamlined way to process these often simpler loan applications. 
One more notable perk of the SBA Express Loan program is that veterans don't pay a guarantee fee, which can range from 1-3% or more of the total loan amount over $150,000. With no fee to pay, it can be much more affordable for veterans, reservists, guard members, and their spouses to get fast funding at a lower cost. 
SBA 504 loans
One of the SBA loan requirements unique to the 504 program is that you have to use the money for real estate purchase, construction, or development. It's also available for updating your machinery or equipment. With a $20 million loan cap, it's one of the largest sources of funding available for those big business growth periods that veteran businesses experience.
Of course, with a big loan comes lengthy requirements, including very good to excellent credit, demonstration of some large revenue numbers, company assets, collateral, and some money down in the form of a property down payment or cash security to show you can pay off the loan. 
The loan is also called a CDC loan because only 40% of the money is funded by the SBA. The other part is offered up by a Certified Development Company (CDC) – a nonprofit that focuses on promoting economic development in its community. These partners are regulated by the SBA and work with lenders and banks to help issue small business loans and grow economies. 
You get 10 to 20 years to repay, so not quite as long as when you buy personally mortgaged property. Because of the low interest rates, the SBA loan payment can be quite reasonable. For the right veteran-owned business, however, it's a secure way to get those with high revenues and a proven track record the significant funding they need for those large projects and expansions. 
SBA Microloans
On the other end of the funding scale is what might be seen as an itty-bitty loan program. These microloans are among the most sought-after SBA startup loans since they can be given in smaller amounts and often don't require collateral. They are more affordable than a high-interest credit card, although the application process can often be just as simple. 
How much can you borrow? It depends on your unique financial situation, personal and business credit scores, and ability to repay. Microloan borrowers can usually secure between $5,000 and $50,000. You can't have other loan options to qualify, and you may get up to six years to pay it all back. Expect that the lender may require you to participate in business development programs as part of your loan package. This is not one of those short-term loans, but it can help with start-up costs. 
These business loans for veterans (and others) can be used by for-profit companies and non-profit daycares (not just those owned by veterans) who meet the Small Business Administration standards and promise not to use the money to refinance debt. The lender may ask you for collateral – especially for those larger loans. This is truly one of the few options the SBA backs that gives lenders the chance to give out loans for the purpose of launching a new business – even untested ones. If you have no business track records, this is the one to start with, but come prepared with a business plan and evidence that you know what you're doing!
Veteran loan requirements
So, who can apply for an SBA loan under veteran status? It's not enough just to say you served. You'll need to provide some documentation that you are qualified, including the following:
Veterans need a copy of form DD214 to prove you were a military member that wasn't dishonorably discharged. 

If you're a service-disabled veteran-owned company, this same form (along with documentation from the Department of Veteran's Affairs) will show you have a service-related injury or illness.

Reservists or National Guard members can provide DD Form 2, or their identification card.

Spouses of any of the above just need to show their status as a spouse (usually through a marriage license) and the qualifying DD 214 or DD 2. 
If you are a transitioning active-duty military member or spouse of one, there are several ID cards available that states this. Members and spouses are encouraged to bring their cards with them when making an application. If you're not comfortable with providing your ID, for security reasons, contact your personnel office for a statement of service that includes all of your identifying information, including your name, Social Security Number, and the effective date of active or reserve guard duty – as well as how long your service lasted. 
In addition to being properly documented, applicants for SBA veteran loans must be taken out by a 51% veteran-owned business. You can have partnerships with other owners, but the veteran (or multiple veterans), service-disabled veterans, active duty military member participating in the Transition Assistance Program (TAP), reservist, national guard member, or spouse or widow of the member must own the majority of the company. 
Other options
If you don't qualify for an SBA loan, or you need the money much faster than what you can get going through their often arduous process, it might be possible to apply for a bridge loan that can get you some working capital while you wait, or until your credit situation improves. Streetshares is one such lender that focuses on the veteran-owned business market (although any qualified business may apply.) 
While there is a higher cost for these loans and lines of credit than the low-interest loans given by SBA-approved lenders, it's a popular option for businesses with different financing needs. Streetshares also has a grant program that offers businesses impacting veterans in a positive way (or provides veterans' employment) the chance for $4,000 – $15,000 grants. Their StreetShares Veteran Small Business Award program is a competition, so expect to ask your social media friends and family for votes – if you make it to the final round of voting. 
How might a VA loan work into the equation? While these funds are designed for home ownership, if you're one of the growing demographic of veteran small business owners who work from home, you can see how they can financing our dream of owning a company, too! While not technically a VA business loan, if you've never owned property before, the VA home loan program can be the best first step to establishing an excellent credit score and owning an asset. With no down payment and very low interest rates (plus very few closing costs,) it's worth considering if you want to run a home-based business.
There are additional resources available for veterans through the Office of Veterans Business Development. They can help with training opportunities, educational tools, mentorship programs, and the support systems many veterans find useful at all stages of their business cycle. Programs include:
Boots to Business Reboot

The Life Fund (a women veteran entrepreneurship program)

Veterans Business Outreach Center (VBOC)

Dog Tag, Inc.

Veteran Institute for Procurement (VIP)
New programs are added for veteran businesses all the time. Check in often to see what may be available for you!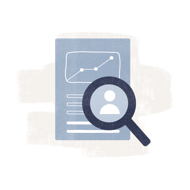 Pro tip: What you don't know can kill your business
Take charge of your financial health today with a FREE Nav account. We'll protect and monitor your personal and business credit, so when it comes time to find financing you're prepared on all fronts.
Sign up now

Related SBA Resources
Rate This Article