How Does the SBA Express Loan Program Work?
The SBA Express loan is almost identical to the standard SBA 7(a) loan in purpose and qualifications. You can use it for the same things, such as short-term working capital. Unlike the standard business loan, however, the express loan can give you cash much quicker. It's a favorite for businesses that need financing in days, not weeks or months.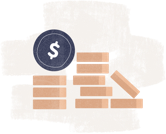 Do you need more financing?
Sign up for Nav to see what financing options are available for your business.
Get matched

You'll apply with lenders who are approved partners with the SBA Express program. They have done these loans many times and are equipped to get the loan application finished and processed in less time. Here are some other features of the loan:
Maximum amount of $350,000 (may be less, depending on the lender)
Maximum SBA loan guaranty of 50%
Turnaround time of 36 hours from receipt of complete loan application at partner lender
May not require collateral for loans up to $25,000
SBA Express Loan Pros and Cons
Of all the SBA loans, this one offers the most streamlined process to applicants, assuming you qualify, have all of your documentation ready to go ahead of time and work with a lender who is well-versed in providing these business loans. The turnaround time from the application date to funding can be as little as 36 hours. Compared to the average of 5-10 business days from the time the lender receives your information for traditional SBA 7(a) loans, this is significantly quicker. 
Downsides are that it isn't the largest financing choice available. If you want to purchase expensive real estate for a new retail location, for example, you'll be capped at $350,000 and may find the SBA 7(a) standard loan (with a limit of $5 million) to be a better choice. Even though they are for the same purpose, the "express" perk to the loan comes at a cost – a smaller loan limit than going the long route. 
When to Use SBA Express Loans, and When Not to Use Them
If a traditional SBA 7(a) loan would be a good choice, then the express loan will probably work, as well. Uses include working capital, refinancing debt, or expanding operations into a new market or with a new product. The express loan can be used for all of these purposes and can also be a good option for those who need the benefits of disaster loans but are outside of the FEMA disaster areas eligible for such loans.
SBA Express loans can be a much faster path to fixed-rate financing, but they aren't appropriate for every use. You won't want to go this route if you need massive amounts of capital, in excess of millions of dollars, or for a property that isn't owner-occupied real estate. It's not a good option for non-profit businesses or those in those industries the SBA doesn't work with, such as:
Those running gambling businesses, investment schemes, loan packaging companies, or speculation businesses.
Any company where the business owners are on parole
Rare coin and stamp dealers
Other lenders
The operation must be legal in the jurisdiction that it resides in. Lenders may also disqualify you for using the money in a business acquisition, as they prefer to see capital used for existing businesses who need commercial real estate, equipment, or other fixed assets. 
If you are a startup business without much of a track record, or you need much smaller loan amounts, an SBA Microloan could be a better option. If you have bad credit or no credit, an SBA loan may not be a good fit for you, at all. Consider a private microloan program or women's business grant (contact local women's business centers for referrals), if it applies to your situation.  
In the past, veteran-owned businesses, got a break on fees through the Veterans Advantage loan program. Veterans, their spouses, service-disabled veterans, and active-duty, Reservists, and National Guard members, as well as those who were discharged from a service-connected disability, qualified for fee relief for SBA 7(a) and Express loans to make it more affordable for them to borrow in the absence of the Patriot Express Loan program. (The Patriot Express Loan program is no longer available.) However this fee relief has expired.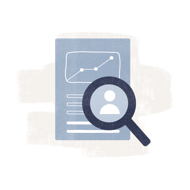 Business Loan Builder
Access your full business credit scores & reports, including the FICO SBSS — the score used to pre-screen SBA loans.
Unlock your scores now

SBA Express Loan Companies
There are many lenders on the market that partner with the SBA to give businesses a variety of both short-term loans and long-term financing. These three are ready to help you take your SBA Express loan inquiry to the next step.
SmartBiz
While SmartBiz is a marketplace and not a lending institution, it's an easy way to find the perfect SBA preferred lender that will meet your cash flow needs. They can get you funding in as little as 7 days from the time you start your application and are ready to match you to a variety of rates, from 6.25% – 8.50% variable (or prime rates plus 1.50% to 3.75%) in many different SBA loan programs. 
Celtic Bank
Celtic Bank is a choice pick for those who want low-interest rates and a long loan repayment period. Go into this application with your best documentation of your time in business and a minimum of a 165 business credit score (separate from your personal credit score). You may be asked for collateral, but it's the best way to get those cheaper rates you're looking for. 
Wells Fargo
This bank has been providing loan proceeds through the SBA program for a long time, but they also have their own express funding options. If you don't find that you can meet the requirements of the SBA, consider their unsecured and Equipment Express® Loan, which gives you fast, flexible funding for business expansion and machinery needs. 
SBA Express loans are becoming increasingly in-demand, as small business owners become busier and with less patience for a long, drawn-out loan process. Remember, the timeline for processing an application is usually much shorter than the total time from the day you meet with the banker until you get your cash. Expect some back-and-forth with your lender to make sure you have everything perfect before you submit your application.