It's common for a business owner to consider taking out an SBA loan. They have matched borrowers with lenders for favorable rates and through a stable lending solution for a variety of business funding needs.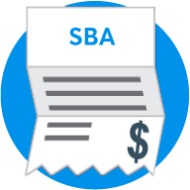 Fast track your SBA COVID loan application with Nav
Nav has the experts ready to help you through the Paycheck Protection Program application
Get Started

One of the most common questions regarding the application process is "what are the requirements?" Each SBA loan has a slightly different set of rules, but the primary considerations for a business include the following.
SBA Loan Requirements
Established time in business

Excellent personal credit score

Established business credit history

For-profit business status

U.S.-based location and operations

Owner-supported and funded

Exhausted other funding options

Be in an SBA-approved industry

Is owned by an eligible person
See if your business meets the SBA loan credit requirements
*Get personalized loan matches and get your business credit scores for free after you sign up for a free Nav account. It won't hurt your credit score
By clicking "Sign Up" above, you confirm that you accept the Terms and Conditions, acknowledge receipt of our Privacy Notice and agree to its terms.
Here is more info on each of these milestones for eligibility for a borrower, as well as how they may differ for each of the SBA's loans processes. It's important to become familiar with the specific requirements for the loan of your choice before reaching out to a lender to start the application.
Related Resource 11 Options If Your Small Business Can't Pay Its Bills Due to Coronavirus
General SBA loan requirements
While the Small Business Administration offers a handful of different loan products, most share the same general requirements for anyone looking to borrow. These have generally not changed much over time, and you can expect to have to meet them before being considered a serious candidate for their loans. 
Time in Business
The SBA wants to know that you have a good track record in running a company, so time in business is a major factor before setting you up with a participating lender. How long does your business need to have existed?
 The SBA doesn't set any specific rates for most loans, but the lenders can have their own requirements. Generally, two years in business is a good minimum standard for their microloans, 7(a) loans, and 504 loans. Your tax returns can be proof of this fact. 
Personal Credit Score
You won't be able to hide your personal credit history when applying for an SBA loan. Most applications ask for your personal Social Security Number and request permission to run a credit check. Expect your score to be a factor in your approval. (Not sure that they'll like what they see? Avoid surprises, and ensure that your FICO or other credit score shows a good or excellent rating. Get your free credit score before you apply.) 
Business Credit History
While you'll be counted out with an unsatisfactory personal score, your business score is just as important. Hopefully, you've been building this up over the years with on-time payments to your vendors, suppliers, and creditors. If you've never checked your business credit score, or are unsure as to if you even have one, the best time to get it is before you apply for an SBA loan. 
For-Profit Business Status
The SBA only gives loans to companies who are considered "for profit." Charities and non-profits are not usually eligible for such funds. If you aren't a for-profit business, consider looking into other government grants or loans available at Grants.gov. 
U.S. Location
Only businesses who are both owned and operated in the U.S. need apply. You must have a physical location in the states, as well as have your paperwork based there. Additionally, most SBA loans aren't open to export businesses. Follow the link to see COVID-19 Resources and Guidance By State.
Owner Investment
The SBA wants to know that you've put in your own share of sweat and tears into your business. While technically, just a dollar of your own funding considers you to be "invested," they will likely want to know if you've used your own savings or any personal loans to get your business up and running. 
Your own time is considered to be an investment, as well. Be prepared to tell the loan officers how many hours a week you dedicate each week to your business, or what your time investment has been up to this point. Owner's equity matters here. 
No other funding choices
If you think you'll start your finance journey with the SBA over other lender programs, think again. The SBA wants you to have exhausted all other funding options. You don't necessarily have to have applied for other loans and been denied. You just have to demonstrate that no other choices were available to you at your stage in business or with your borrowing or business profile.
SBA-approved industry
Finally, not all businesses are eligible for SBA funds. There are several industries that the SBA doesn't guarantee loans for. These include businesses that:
Are primarily engaged in lending

Earn a passive income from real estate rental income and doesn't provide additional services

Provide life insurance services

Offer pyramid sale distributions or compensations

Get over one-third of their annual revenue from gambling services

Enforces restrictive membership rules

Primarily offers religious services

Is government-owned (Native American tribal affiliations may still be eligible)

Sells live adult entertainment services

Lobbies or engages primarily in political activities 

SBA loan packagers

Speculators (oil wild-catting or research and development)
Ownership requirements
Additionally, the loans aren't available to a borrower who is "incarcerated, on probation, on parole, or has been indicted for a felony." Those engaged in illegal activities or who have defaulted on a federal loan or federal financing program aren't eligible. Also, depending on the programs available, they specifically set aside sba loans for veterans.
Additional SBA Loan Requirements
The following items are things that lenders will use to determine your eligibility, although they aren't SBA-guided standards. These are things that lenders consider when deciding if you're a good credit risk. How each creditor assesses each item is up to them and their loan professionals:
Business Plan

– Have this handy when you apply. Lenders will need to see that you have one in place, especially if you're a startup with relatively little business history to fall back on.

Capital Requirements

– How much money do you need from a loan? Having a number in mind, along with your intended use for the cash, will help the bank see your vision for the future and their funding. It also demonstrates that you understand the requirements set by the SBA on how loan proceeds can be used. A cash flow report can help here.

Financial future

– Do you have your business reports for the next few months? How about the next year? Be ready to show the bank that you've budgeted for the future, including how you'll pay back the loan. 

Collateral

– Many business loans require you to put up your home, vehicle, property, or future assets as a loan guarantee against non-payment. Make a list of real or fixed assets that you can come with to the loan meeting. 
These aren't all that a bank may ask for, but they are a good start. There are also additional requirements for each type of funding you may ask to be considered for. 
Requirements by SBA loan type
In addition to those general requirements mentioned, there are some loan-specific hoops you'll have to jump through in order to be considered eligible for financing. These loan requirements vary by loan and by the preferred lender that offers it. Here is a breakdown of each of the most popular Small Business Administration Loan types and the unique qualifications for each, along with more detail on how the funding programs work.
SBA 504 Loans
Looking to buy owner-occupied commercial real estate? Then, the SBA 504 loan requirements are of special interest to you. This loan is also called the CDC loan and is specifically for someone looking to invest in real estate, construction, or equipment for their new location. Because the cost for these items is generally much higher than expanding your product line or hiring another worker, the loan limits for these financial products are much higher.
You can then guess that the loan requirements are probably much higher. (And you'd be right.) With the SBA matching up businesses with banks or lenders willing to invest up to $20 million in a business, the loan application process will be lengthy, and the eligibility requirements rigorous. You can expect to need a higher credit score (in the very good to excellent range) and meet the SBA requirements for job creation or supporting public policy efforts. 
These loans must be repaid in 10-20 years, depending on the loan offered, making them a suitable option for long-term financing. They generally want to see 10% down payments on the items you purchase. One final requirement for the loan is that it has to be 51% owner-occupied. The borrower can't buy property to lease out or rent to others. Read How Coronavirus Is Impacting the Restaurant & Hospitality Industries
SBA 7(a) Loans
Perhaps the most common of the small business loans, SBA 7(a) loans are the ones most people are speaking of when they say they want to get SBA financing. These loans are specifically used for working capital, buying equipment, purchasing a franchise, buying commercial real estate, or refinancing debt. 
They offer affordable rates and a low guarantee fee. They are less than $5 million. Repayment terms range from up to 10 years for short-term working capital to 25 years for commercial real estate. 
Loan proceeds cannot be used for those industries restricted by the SBA. They also require you to have a credit score of very good or excellent rating. If approved, they can significantly help with cash flow issues.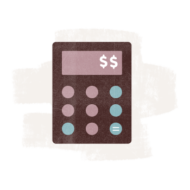 See How Much SBA Loan Money You Qualify For
Use our CARES Act SBA loan calculator to see how much money your business may qualify to get.
Use the Calculator

SBA Microloans
Do you have a very small business with even smaller financial needs? One of the SBA microloans may be for you! If you seek less than $50,000 for your for-profit business, you might be eligible. These are made available to home businesses and small start-ups that might not have access to other cash sources. (The only non-profit organizations eligible are daycares.) 
The SBA doesn't guarantee these business loans, however, so the lender will be making sure that you meet their own guidelines for suitability – which can range by lender. 
Expect the bank to give small businesses up to six years to repay the loan. In addition to committing to being on-time with your SBA loan payment, you may be required to engage in training or development programs as part of the microloan terms. 
The loan program is designed not just to give you money, but to help you expand your business knowledge and grow your company in a way that positions yourself more competitively in the marketplace.
Small businesses can't use the microloans to repay debt or to buy real estate. Expect to put up some collateral. Unlike other SBA products, however, you can use this for a brand-new business, making it ideal for true startups and company launches, even with limited cash flow. Bring your business plan. 
The most overlooked of SBA Loan Requirements: Credit Score 
Not only with your credit score affect your chances of being approved, but it can also greatly impact the SBA loan rates – specifically for those loan products that give the lenders some flexibility in how much they charge. Microloans, in particular, are marketed more like traditional loans and lenders can set rates within a specified range. Getting the lower end of this range is more possible with a higher credit score. This is true for both SBA and conventional loans. 

Frequently Asked Questions
Are there separate SBA loan requirements for startup companies?
As mentioned before, the microloans program is the only available SBA loans for startups that are designed for even those with limited or no business history to get funding up to $50,000 for business needs. You can't use these business loans for buying real estate or refinancing debt, however.
 If you need to pay down credit cards or to refinance high-rate loans, consider a consolidation loan or business loan designed specifically for this purpose. If you're a startup that's been in business long enough to have significant sales records and a demonstrated ability to repay, it's possible you may qualify for their other loan programs: the SBA 7(a) or the SBA 504 loans. Expect to have collateral on hand for these applications. 
What are the SBA 7a loan collateral requirements?
As stated above, the bank generally likes to see some collateral. How much they require, however, depends on your creditworthiness, ability to repay, revenue, and the amount of the loan. Expect a smaller loan to have smaller collateral requirements; loans under $25,000 may not require any at all. 
The value of the property you offer can greatly influence how much the bank agrees to give you to use for working capital, as it helps them to know that you can repay the loan. 
How much downpayment is required for an SBA loan?
SBA loans require many things, including a demonstrated ability to repay and collateral. An actual down payment, however, is not usually required, unless you are using the loan to buy physical equipment or real estate. Then, typical down payment formulas usually apply; a minimum of 10% is common.  
Are SBA loans hard to get?
Compared to some other business financing options, SBA loans usually have somewhat higher standards. They are only open to those small businesses with good to excellent credit, run a profitable business, and who can demonstrate the ability to pay the loan back. 
SBA loans are generally not an option for someone who can't manage their credit or has a business that is considered failing. A third-party lending website might help you find more suitable, short-term loans for various types of borrowers. 
How long does it take to get approved for an SBA loan?
SBA loans aren't known for their quick-turn approvals. If you're seeking to get approved within days – and receive your cash within a week or less – these loans might not be for you. Expect to spend weeks preparing your documents, applying, and hearing back about the status of your SBA loan. The 7(a) loans may give you a reply within 3-10 business day, but getting the funds will take a bit longer. Express loans can sometimes get you sorted within 24 – 48 hours.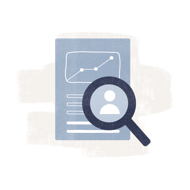 Pull back the curtain on your business credit
Ready to see your credit data and build stronger business credit? Check your personal and business credit for free.
Check my scores

Related Resources
Rate This Article