Our List of Business Grants
We've done some of the work for you so you can easily find business grants (plus, we fund our own small business grant). Just check out the end of the article for the 21 business grants we've found based on some high-level categories.
Best Small Business Grants of 2020
8 Private Small Business Grants
FedEx Small Business Grant Contest
Each year since 2013, FedEx has offered $25,000 grants to businesses. The application process is a short one month period, so ready your applications for the February 20th open date. You'll need to capture your business's story via video (read FedEx's tips here).
Good for: existing businesses.
National Association for the Self-Employed (NASE) Growth Grants
NASE Growth Grants are offered to NASE members looking to take their business to the next level. NASE grants are worth up to $4,000 and can be used for all types of activities, like purchasing new equipment, hiring help, and creating promotional material.
Good for: existing businesses.
Open to veterans, active duty members, or the spouse of a military veteran or active duty member. Applicants can receive up to $5,000 and will be judged based on their business idea, their expected use of funds, product-market fit, team, and the influence the business will have on the veteran or military community.
Good for: veterans, military members, and military spouses who run a business.
IdeaCafe $1K Business Grant
This grant is open to any business owner or person looking to start a business. $1,000 will be awarded to the most innovative business or business idea. Past winners include bakeries, magazines, an art gallery, and a custom cycling company. Applications open in November.
Good for: planning stage businesses.
Nav's "Legitify Your Small Business" Grant
We're offering a $10,000 small business grant to the most deserving business that applies. The application is easy, we just ask that you let your personality shine.Good for: existing businesses.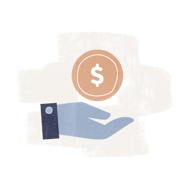 What could your business do with $10,000?
Check out Nav's Small Business Grant now to find out how your business could win interest-free financing.
Apply now

Bill and Melinda Gates Foundation Grand Global Challenges
The foundation awards its grants primarily to 501(c)(3) organizations, but if you run a business that is solving health and development problems through innovation, this grant could be yours. Check here for their open applications and keep in mind that the open grants are usually specific to a particular problem.
Good for: nonprofits or businesses solving health and development problems.
Caleb Brown Urban Entrepreneur's Community Grant
The Caleb Brown Venture Capital and Consulting Project hosts a $1,000 grant aimed at promoting and nurturing young urban entrepreneurs with vision who plan to rebuild local blocks, neighborhoods, and communities "by providing training and jobs to the next generation." The grant is open to startups and young businesses in urban areas. This contest is run every month—submit your application by the 15th to enter.
Good for: community businesses, new businesses, existing businesses.
Halstead Jewelry Grant Award
Are you a jewelry artist? If so, submit your portfolio and business plan to Halstead for their annual jewelry grant award. In addition to funds, Halstead aims to help jewelry artists develop their business, their plan, and hit their goals.
Good for: jewelry artists, startups less than three years old.
9 Federal Business Grants
Small Business Innovation Research Program
The SBIR grant program is for entrepreneurs focused on innovations in technology that has the potential for commercialization. You can check their funding opportunities here or via grants.gov. Focus areas from 2017 include clean and safe water, homeland security, land revitalization, and green construction and advancement of health care, and more. Here's the full list of participating agencies:
Department of Agriculture, Commerce, Defense, Education, Energy, Health and Human Services, Homeland Security,Transportation
The Environmental Protection Agency
NASA
The National Science Foundation.
Small Business Technology Transfer Program
The STTR program aims to expand funding for innovation research and development leveraging existing technology. What makes this program unique from the SBIR program is that small businesses get the opportunity to formally collaborate with research institutions throughout the program. Federal departments that participate in funding businesses through the STTR include:
Department of Defense, Energy, and Health and Human Services
NASA
The National Science Foundation.
Each agency sets its own guidelines — check grants.gov for open STTR grants.
Department of Defense Grants
The DoD offers grants to small businesses through the STTR program and a number of other initiatives, like the Defense Enterprise Science Initiative. The Office of Naval Research, the Air Force Office, and the U.S. Army Research Institute are all looking for research and development of technology that will help them reach their goals.
Department of Energy Grants
The DOE offers grants through the SBIR and STTR programs for innovative research and development leveraging technology developed by a university or a DOE National Lab. Check here for their current grant openings.
National Institute of Health (NIH) Grants
NIH is a federal agency within the Department of Health and Human Services (HHS). They offer business grants to small businesses developing and researching biomedical technology.
Department of Justice Grants
The DOJ allocates grant funds to projects that support law enforcement, public safety activities, programs to improve the criminal justice system, and more. Here's an overview of the agencies within the DOJ that provide grants—last year they offered over 20 different grant opportunities.
Department of the Interior Grants
The DOI offers small business grants—for example, there's an outstanding grant offered by the US Geological Survey for the collection of topographic elevation data. Find other DOI grant opportunities on grants.gov.
USDA Rural Development Business Grants
The Department of Agriculture offers both loans and grants to businesses and cooperatives in rural areas to create quality jobs. They fund community projects such as the development of housing, community facilities, and other services.
National Institute of Food and Agriculture (NIFA) Grants
The NIFA is a federal agency within the USDA with a focus on leadership and funding programs. They offer grants throughout the year, which come with support and guidance. You can find their current grant offers and application requirements on grants.gov, but be mindful that many of their grants are offered to nonprofits or larger businesses.
4 Small Business Grants for Specifically for Women
While grants offered by private companies and grants for startups are available to a broader range of business owners, there are grants specifically for women-owned businesses. You can find resources and info at women's business centers, but here's a list of 4 business grants for women:
Eileen Fisher Grant Program
Eileen Fisher is a clothing shop for women who's founder has a personal passion for helping women-owned businesses. All grants exceed $10,000 and are awarded to up to 10 applicants each year. Businesses must be in operation for a minimum of three years and meet other various requirements. (Note: the next grant application will become available in mid-2020 and will support women working in environmental justice.)
Good for: existing businesses with social or environmental impact.
The Amber Grant Program
The Amber Grant is a $500 grant awarded to qualifying female entrepreneurs each month. At the end of the year, monthly grant recipients will have the opportunity to win an additional $2,500 grant. Applications close the last day of each month.
Good for: planning stage businesses.
InnovateHER Women Business Challenge
The Small Business Administration hosts this grant contest to empower women with a business plan for an innovative product or service. It's an involved process to apply—applications must find a local Challenge to compete in hosted by a local organization. From the local challenges, one winner is selected to advance to the semi-final round. Finalists will then be invited to the SBA's national InnovateHER business challenge where they will pitch their ideas to expert judges. The top three businesses receive awards ranging from $10,000 – $40,000.
Good for: planning stage businesses, businesses with impact on lives of women.
Open Meadows Foundation Grants
The Open Meadows Foundation offers grants under $2,000 to projects designed and implemented by women for the community. Startups and small businesses are given priority. Grants are accepted during the winter and summer each year.
Good for: startup businesses owned and run by women.
What is a Business Grant?
A grant is money that is given to a person, business or corporation from federal, state, county or local governments, or private businesses or corporations. There are a number of companies, nonprofits and government agencies providing essentially free money to small business owners in the form of a small business grant. Grants do not require repayment of any kind. 
There's no such thing as a free lunch, right? Small business owners know this phrase more than anyone. But when it comes to launching and growing your small business, there are a number of companies, nonprofits and government agencies providing essentially free money to small business owners in the form of a small business grant. 
Grants can be formed to target businesses based on a variety of factors, including minority-owned businesses, specific for-profit businesses as well as non-profit organizations, veteran-owned businesses, grants for women, and more. 
You don't have to make your pitch on "Shark Tank", refinance your home, hop on crowdfunding platforms, or take out a business loan to take the next step in your entrepreneurial journey — business grants can help you get there, you just need to know where to look and how to apply.
We've pulled together a definitive guide for business owners searching for small business grant opportunities. The majority of these have broad application requirements, meaning many businesses qualify.
Keep in mind that this can be a double-edged sword for applicants, though — you can apply for a lot more business grants if the qualifications are broad, but that means more competition for the grant. Often, you can find more success by finding niche grants for your industry, or based on your ownership structure and makeup.
In that spirit, we've provided some how-to advice all business owners can use to get your grant entries and/or proposals together, along with lists of business grants, split into some of the most searched-for categories.
How to Find a Grant for a Small Business
A quick Google search will pull up millions of results for business grants. So many possibilities are out there that it can seem impossible to narrow down the prospects. But there are a few resources that can not only help you find the right grants for your business, but even assist in the application process, and help you identify grant opportunities that can't be missed.
Grants.gov
Free money from the government — who wouldn't want a piece of that? Grants.gov is the federal government's landing page for all federal government grants across agencies. It's a great resource for finding grant opportunities, but small businesses may be disappointed to find that many of the grants are closed to them. The site includes grants for school systems, local governments, individuals and nonprofits as well, so you have to sift through to find ones that are the right fit for you. Also, the federal grants available to small businesses have specific requirements when it comes to business size. (You can read more about how the federal government determines which businesses qualify as "small" businesses in this article.)
If it seems like receiving a business grant, specifically a government-funded one, is tricky, that's because it can be. Here are some general guidelines and requirements that the federal government uses to determine business grant eligibility:
Grants are not provided for starting a business.
Grant money is not made available for a business to pay off debt or to cover operational expenses.
State and local grants that are provided by the federal government may be awarded to organizations that assists with economic developments.
Small Business Development Centers
Once you've exhausted your searches for grants from federal agencies, the next stop on your list should be local and state business grants. You may be able to hit paydirt and find some of these on your own, but there's a free, local resource funded by government grants of their own that can help you.
Small Business Development Centers are a business owner's best friend. Local, regional, state and national offices mentor small business owners and help them understand business financing options, craft marketing strategies and connect to other local business owners (and much more — these guys do it all). One thing they can help with is navigating the grant process. Very few people have as much visibility as SBDC advisors do on the local business grant scene. It's the one appointment you can't afford not to make when searching for small business grants.
SCORE.org
SCORE is a nonprofit organization backed by the SBA that promotes free tools and mentorship for American small business owners. Like SBDCs, they are a free resource for entrepreneurs looking for help or expertise and they have many local experts that you can connect with. Who better to teach you how to find business grants than a business owner mentor who's already been through the process?
Your Local Librarian
Among the many, many things local libraries provide for free or at a low cost to business owners is help finding grants. Just ask your librarian. These men and women are trained researchers with access to hundreds of databases. Why Google around on your own when you can get an expert to help you narrow the search? Libraries are often working in conjunction with local Chambers of Commerce or business organizations already and may be able to connect you with experts who know the local lay of the land and help you find business grants specific to your community.
How to Apply for a Small Business Grant
Work smart AND hard. Instead of filling out an individual grant application, do what every job applicant does and create a "resume" for your business that outlines your answers to the common questions business grant-givers ask of their applicants. While grants are technically free money, that doesn't mean they come without hard work on your part. 
Some applications will vary based on what's required. For example, a local government grant will likely require an explanation of how your business's growth and development will benefit local commerce directly, while a grant from a private company like FedEx may require a video essay.
Here are a few common assets you may need to provide when applying for a business grant:
Time in Business
Number of Employees
Monthly Revenue
How the Funds Will Be Used
Your Business's "Elevator Pitch"
Your Employer Identification Number (EIN)
Your Social Media Handles (LinkedIn, Facebook, Twitter, Instagram, etc.)
A photo of you (and, if applicable, your partners or offices). Tip: A professional photo can go a long way, especially for companies looking to use your image across their site when announcing awards.
A business plan. You should already have one, but if you don't, talking to an SBDC adviser or your accountant can help you figure out the numbers, projections and stats that reflect the current health of your business and where you can go down the road.
Business Grant vs. Business Loan: What's the Difference?
While both help you get money for your business, grants and small business loans are different beasts. The main difference between a grant and a loan is repaid. Loans require you to repay the money you borrow, a grant does not. Grants can be awarded by government departments, trusts, or corporations and given to individuals, businesses, educational institutions, or non-profits.
Grants Are Taxable Income. The IRS considers business grants as income for tax purposes. How your business is structured and how you report income to the IRS will determine what impact this will have on you come tax time, but generally, expect a chunk of any grant money will go to Uncle Sam. You can head off this potential business grant downside by planning ahead and asking your accountant or tax professional to factor any grant money you're awarded into your quarterly estimated payments (if applicable) or to help you estimate owed taxes and set aside those funds so you don't have a larger-than-expected bill come tax time. Loans, however, are not considered income in the eyes of the IRS.
You Pay Interest on Loans. Grants are free money for all intents and purposes. Even a low-interest loan, however, comes at a cost. Depending on the type of business financing (there are 44+ kinds), you could face APRs anywhere from 5% to 150%, depending on your business and personal credit scores, cash flow, years in business, collateral and other factors. (You can check your business and personal credit scores for free on Nav.com.) 
Grants Won't Help You Build Business Credit. It's one of the things that frustrates borrowers of all sorts — it takes credit to build credit. Building a business credit history with the major commercial credit reporting bureaus (most notably, Experian and Dun & Bradstreet), requires a tradeline of some sort. While a business grant is nothing to sneeze at — it's free money, after all — once it runs out, you still may need to access business financing to grow and expand your business. And a business grant isn't reported to any personal or business credit reporting agencies.
Grants Are a Direct Competition, Loans Aren't. There's no guarantee you'll win a business grant or get approved for a business loan. But loans aren't an either/or scenario where you're competing directly with another business for the same pot of money. If you can prove to a business lender that you're credit-worthy and your business financials are sound, you're likely to get approved for a business loan, whether or not another business in the community applies. Business grants, however, tend to have one or a handful of winners — supplies are limited. You have to not only be a great business, you need to be the best business per the grant parameters. That's not an easy feat for many grants where application requirements are broad.
Loans Can Come With Consequences. If you can't make a payment or default on your loan, you're going to face consequences. What those consequences are depends on the loan type and what you put on the line to get approved, but can range from repossessed equipment, a business lien or UCC filing, a damaged personal or business credit score, or bankruptcy. Generally with a business grant, if you use the money unwisely and spend it on something your business wants but maybe doesn't need, your biggest risk is opportunity cost.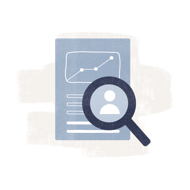 Business Loan Builder
Access your full business credit scores & reports, including the FICO SBSS — the score used to pre-screen SBA loans.
Unlock your scores now

Are There Any Downsides to Business Grants?
A variety of factors make many business owners skeptical of the "free" money that business grants offer. While every grant has different application rules, terms and conditions, here are some potential downsides you should keep in mind when applying.
As mentioned above, business grant funds are taxable income for IRS purposes. The funds will still be free money for your business, but you will need to make sure you don't spend the entire payout without planning for the added income in your tax bill.
Business grant applications take time. You're already a time-crunched business owner wearing a million hats, do you really have time to apply for every business grant you come across? It's a valid complaint about business grants. The likelihood of winning the grant can be small depending on the size of the contest, so you have to make your own cost/benefit analysis to figure out if you're most precious asset — time — is worth it.
Grants may require campaigning. Many business grants require a social media component, where you campaign or share something publicly about your application. That's not necessarily a negative if you have an active and vocal social media following, but campaigning does take additional time and some business owners may understandably not want to be as public about their search for money.
Rate This Article