How SBA Disaster Loans Work
This article was updated on April 6, 2020, to include information on the SBA COVID loans, the Economic Injury Disaster Loans and the Paycheck Protection Program Loans, found in bold below.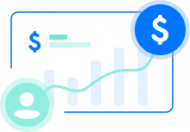 Do you need more financing?
Sign up for Nav to see what financing options are available for your business.
Get matched

The United States has suffered a number of major disasters in recent years, from wildfires in California to Hurricane Sandy, and now the COVID-19 pandemic. If your business was involved in a natural disaster and you're seeking disaster relief, you may be eligible for disaster loans from the Small Business Administration (SBA). These low-cost loans help businesses rebuild and get back to work, keeping you in operation.
Continue reading to learn about SBA disaster assistance and SBA disaster loans, determine your loan eligibility, and learn how you can apply for one.
What is an SBA Disaster Loan?
The Economic Injury Disaster Loans (EIDL) provide up to $2 million to small businesses suffering because of COVID-19. This includes an emergency grant of up to $10,000 that does not have to be repaid.
The Paycheck Protection Plan Loans (PPP) provide 2.5x a business' average monthly payroll costs, up to $10 million. Businesses can apply for loan forgiveness if they can prove they used these expenses for payroll, interest on a mortgage, rent, or utilities.
Normally, you can get business loans from the SBA to fund business expansion. For example, you might take out an SBA 7(a) loan or an SBA 504 loan to purchase real estate, machinery, or equipment. You can even apply for an SBA Express loan, which guarantees a response within 36 hours.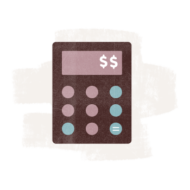 See How Much SBA Loan Money You Qualify For
Use our CARES Act SBA loan calculator to see how much money your business may qualify to get.
Use the Calculator

However, the SBA also provides low-interest loans to small business owners, non-profit organizations, homeowners, and renters after a disaster. These loans can be used to repair or replace property damaged during a disaster, such as a hurricane or an earthquake.
Businesses in a declared disaster area can receive up to $2 million to repair or replace real estate, machinery, equipment, inventory, leasehold improvements, or fixtures. An SBA disaster loan for businesses is designed to cover losses not fully covered by insurance. SBA disaster loans are intended solely for recovery efforts; they can't be used to upgrade or expand your business.
Homeowners or renters can get a loan for up to $200,000 to repair or replace your primary residence, or to make structural improvements to lessen the impact of future disasters. Renters and homeowners can also borrow up to $40,000 to repair or replace personal property, including vehicles, furniture, and appliances.
SBA Disaster Loan Terms
For EIDL, terms include a 3.75% interest rate with a maximum repayment term of 30 years. The payment of principal, interest, and fees will be deferred from six to 12 months, depending on the lender.
The PPP loans have terms of up to 10 years and 1% interest on the balance that isn't forgiven. Payments are also deferred at least six months. Use this free CARES Act SBA Loan Calculator to see how much you qualify to receive.
If you can't receive credit elsewhere, the interest rates on the SBA disaster loan won't exceed 4%. If you are eligible for other financing, the interest rates on your SBA Disaster Loan won't exceed 8%.
If you make improvements that help reduce the risk of future property damage caused by similar disasters — such as upgrading your building's roof to better withstand hurricane-force winds — you may be eligible for a loan worth 20 percent more than the real estate damage.
SBA Disaster Loans have terms as long as 30 years. However, businesses that can get credit elsewhere will only qualify for a loan term of seven years or less.
Who is Eligible for an SBA Disaster Loan?
To qualify for the EIDL disaster loan or the PPP loan, you must be a:
Small businesses or non-profit 501(c)(3) organizations with 500 or fewer employees
Small businesses, 501(c)(19) veteran's organizations or tribal concerns that meet the SBA size standards (See the 2020 SBA size standards here.)
Sole proprietor or independent contractor
You must be able to demonstrate that your business has been negatively impacted by the COVID-19 pandemic to qualify for the EIDL and have been in business on January 15, 2020.
For the PPP loan, your business must have been in operation on February 15, 2020 and had employees that you paid salaries and payroll taxes on, whether full-time, part-time, or other basis.
Neither loan requires a personal guarantee or collateral, though your personal or business credit may be checked to determine your creditworthiness.
To qualify for an SBA Disaster Loan, your business or nonprofit organization must have experienced damage and be located in a designated disaster area.
You can view the list of current declared disaster areas on the SBA website.
SBA loans over $25,000 must be secured by collateral. However, the SBA won't decline your loan application if you don't have enough property to serve as collateral. However, the organization will ask for whatever collateral is available, including real estate owned by the business' principals.
How to Apply for an SBA Disaster Loan
To apply for the Economic Injury Disaster Loan, visit the SBA's application page. You will be asked questions about how long you have been in business and where it is located, as well as required to provide a financial statement, schedule of liabilities, and tax return for your business.
To apply for the Paycheck Protection Program loan, you will need to provide basic information about your business as well as your average monthly payroll costs and what you plan to use the loan for. Unlike the EIDL, you apply for the PPP with an SBA lender.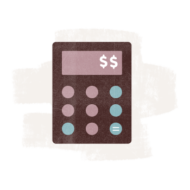 See How Much SBA Loan Money You Qualify For
Use our CARES Act SBA loan calculator to see how much money your business may qualify to get.
Use the Calculator

The fastest way to apply for the SBA Disaster Loan program is to fill out a loan application online. To do so, follow these steps:
Register with the Federal Emergency Management Agency (FEMA): You must obtain a FEMA registration number before you begin the application process. To get one, call 1-800-621-3362 or visit DisasterAssistance.gov.
Gather information: On the application, you'll need to provide your Social Security number, FEMA registration number, contact information, deed or lease information, insurance information, financial information, and employer identification number. You'll also need to complete IRS Form 4506-T, which allows the SBA to access your tax returns.
Complete the application: Fill out the necessary information on the application, including a disaster declaration, and submit.
Wait to hear back from the SBA: The SBA will review your application and will pull your credit report.
Undergo an estimate: An SBA verifier will estimate the total physical loss to your property and business. In the future, depending on business expenses, you may qualify for certain forms of financial assistance.
Complete loan closing documents: If approved, the SBA will send you the loan closing documents. Once the SBA receives the signed documents, you will get an initial disbursement within five days. For physical damage, you'll receive $25,000. For economic injury or working capital, you'll get $25,000, in addition to the money you received for physical damage.
Work with your case manager: An SBA case manager will be assigned to you. The case manager will make sure you get the full loan amount, and will help you meet all loan conditions.
Repaying your loan
For the EIDL, you would repay the loan directly to the SBA. For PPP, you will repay to the lender you took the loan out from.
Repayment terms can be quite flexible for SBA disaster loans. You can repay the loan amounts in three different ways:
Phone: Call 1-800-659-2955.
Online: Visit Pay.gov to make one-time or recurring payments.
Mail: Send a check or money order with your loan number written on it to:
SBA
P.O. Box 3918
Portland, OR 97208-3918
Getting Help After a Disaster
If you're a small business owner recovering fromCOVID-19, the California wildfires, or another recent tragedy, an SBA disaster loan can give you the money you need to rebuild property, replace inventory, and get back to work. With a low-interest loan, you can continue business operations and get through this difficult time.
Are you a small business owner looking for other funding options? One option is an SBA Microloan. Through this program, you can borrow up to $50,000 to start and expand a small business. 
The key is to apply for an SBA loan before you desperately need it, if possible. Staying on top of your finances can help you determine how much runway you have financially. When times are uncertain, it's better to have more than you think you need than not enough.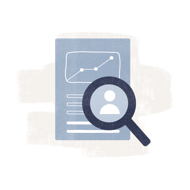 Business Loan Builder
Access your full business credit scores & reports, including the FICO SBSS — the score used to pre-screen SBA loans.
Unlock your scores now