How does the SBA 7(a) loan program work?
The Small Business Administration (SBA) partners with lenders and financial institutions to lend out money to companies in qualified industries. The SBA doesn't give out the money. To be eligible to borrow money through the SBA 7(a) program, you must be using the money for working capital, buying commercial real estate, purchasing equipment, or refinancing debt.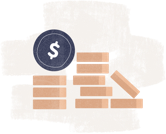 Do you need more financing?
Sign up for Nav to see what financing options are available for your business.
Get matched

You'll get the benefit, if you are approved, of having one of the lowest rates available and a low guarantee fee. The loans typically have a repayment period of 10 to 15 years, depending on the loan amounts and what you'll be using it for.
SBA 7(a) Loan Requirements
Currently, SBA 7(a) business loans have a $5 million cap. There are some requirements businesses have to meet to be considered when beginning a loan application, including at least two years of demonstrated history, a good to excellent personal credit score or business credit score, and the ability to repay. Some industries are excluded, such as other lenders. The applicant must be in the U.S., applying for a for-profit U.S. company. You may also have to provide collateral.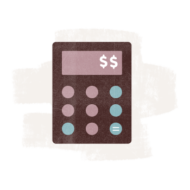 See How Much SBA Loan Money You Qualify For
Use our CARES Act SBA loan calculator to see how much money your business may qualify to get.
Use the Calculator

SBA 7(a) loan pros and cons
The SBA 7(a) program is popular, in part, because of all the perks it offers. The guaranteed loan proceeds given out under the SBA 7(a) term loan program are much larger than other small business lending options, including the SBA microloan program, which is capped at just $50,000. It gives borrowers flexible use of the loan proceeds, as well, making it a favored option for just about any working capital needs.
If you are able to get a fixed-rate SBA loan, you can borrow at some of the lowest levels available and keep paying it back at that low rate for the life of the loan. Other funding options charge considerably more and may fluctuate way above prime rate or charge extra fees.
The cons to the loan include a somewhat long loan application and approval time. It can take many weeks to assemble the documentation needed to apply for and substantiate a loan. Once the application is turned in to the lender, it may be weeks or even months before you get an answer, and – hopefully – receive loan proceeds.
SBA loans are also designed to be given out to those who cannot access other funding options easily. Despite it being a last option for many companies, the banks are required to issue loans only to those most truly qualified. If you have no established business credit or poor personal credit, you may find your approval odds to be low.
When to use SBA 7(a) loans
SBA 7(a) loans are designed to provide cash flow for working capital, including paying employees, buying equipment, or purchasing owner-occupied real estate. If a borrower wishes to acquire very expensive real estate that they will not occupy, however, the SBA 504 loan program (also called the CDC loan program) may be a better fit. It is designed for those who want to buy or build real estate property has loan limits of up to $20 million.
If you have experienced a setback due to a natural disaster, such as fire or hurricane, SBA disaster loans could be more appropriate. This money is set aside for the sole purpose of helping business owners in designated areas recoup losses sustained from damages or periods of non-earning. If your insurance hasn't helped get you back on track, look into how these small business loans might be more suitable than high-interest rate loan offers.
SBA 7(a) loan companies
While there are many lenders that partner with the SBA to lend out money under the 7(a), 504, and microloan or short-term loan program to qualified small businesses, these are a few that have earned high marks from borrowers. Read more about each to see if they might be a good fit for you.
SmartBiz
If you were reluctant to apply for any of the SBA loans because of a long and frustrating application process, you are in luck. SmartBiz has made a simplified application part of its mission, making it possible to apply for SBA 7(a) loans completely online. Those who qualify will get their loan proceeds within one month from the time they submit their application. Make sure you meet their lengthy requirements before you start; borrowers who do will find the extra prep work to be worth their time in dealing with this preferred lender.
Celtic Bank
Another favorite for SBA lending is Celtic Bank. Unlike some of the short-term working capital options available through other banks, this lender's SBA loans offer low rates with limits of up to $5 million. Like other online lenders, expect to provide two years of business documentation and have a very good credit score. If you're qualified, you'll appreciate their high lending limits and no penalties for prepayment on 10-year loans.
Wells Fargo
A trusted brand for SBA lending, Well Fargo has made its mark by offering everything from short-term loans with fixed-rate financing to long-term loans designed to help the mid-sized businesses and start-up businesses alike do more at a lower rate. While this lender is friendly to new customers who may not have used them before, if you have existing business with them, more favorable terms may apply.
When will I get the money?
There is a wide range of SBA lending partners, from large institutions to small, that are set up to make a borrower's SBA 7(a) loan process as smooth as possible. Depending on your specific needs, however, you might consider the express loan, which is a speed-up version of the traditional 7(a) loan program but can be processed and paid out in much less time. Not all SBA lenders participate in this version of the SBA program. If you need loan proceeds fast, inquire about this before you apply.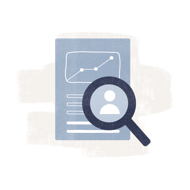 Business Loan Builder
Access your full business credit scores & reports, including the FICO SBSS — the score used to pre-screen SBA loans.
Unlock your scores now