What are SBA Microloans?
While the SBA offers many different loan options, the SBA Microloan program was designed to help women-owned businesses, veterans, minority-owned businesses, low-income individuals, and other small business owners and entrepreneurs. Through the program, business owners can get up to $50,000 in small loans. 
Missed out on EIDL & PPP loans? Nav can connect you with small business loans right for your business.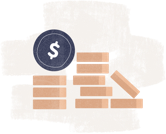 Do you need more financing?
Sign up for Nav to see what financing options are available for your business.
Sign up

Unlike SBA disaster loans, Microloans don't come directly from the SBA. Instead, the SBA provides loan funds to specially designated intermediary lenders, which are non-profit community-based organizations.
Benefits
You'll have a better chance of qualifying for a loan: Small business microloans were created for businesses who struggle to find other sources of funding. If you've been denied for traditional bank loans, you may have a better chance of getting approved for an SBA Microloan.
Loan term: Most business loans for new businesses are very short-term loans. Often, you have just a few months to repay them. However, SBA Microloans have loan terms as long as six years, making the monthly payments more affordable.
Loan interest rate: Many business loans have sky-high interest rates and fees. By contrast, SBA Microloans are generally between 8% and 13%.
Rapid application and approval process: When you apply for an SBA Microloan, the process is relatively simple. And, a lender can approve your loan and disburse the money to you in as little as two to four weeks.
Drawbacks
Use limitations: SBA Microloans can be used for working capital, to purchase inventory or supplies, to buy furniture or fixtures, or to get new machinery or equipment. However, you can't use SBA Microloans to pay off existing debt or to purchase real estate. If you need money for those goals, you'll need to find another financing option with other stipulations and possibly a higher loan limit.
Relatively low loan maximum: With an SBA Microloan, you can borrow up to $50,000. While a loan of that amount can be useful, many businesses will need much larger loans to expand and grow their business. If that's the case, you'll need to explore other loan options.
Collateral required: SBA Microloans are secured loans, meaning you have to put up property to serve as collateral on the loan.
There may be fees: Some SBA Microloan lenders charge fees, such as application fees, origination fees, and late fees, which can add to the cost of your loan.
How does the SBA Microloan program work?
If you decide to apply for an SBA Microloan, you'll need to work directly with one of the SBA's intermediary lenders. Each lender has its own credit score, credit history, lending, and eligibility requirements. But they generally require borrowers to put down some property as collateral, and you'll have to provide a personal loan guarantee.
Many SBA Microloan lenders will require you to undergo training or planning requirements before they will review or approve your loan application. The business training courses are designed to help you expand and grow your business successfully.
When you should (and should not) take out an SBA Microloan
If you're on the fence about taking out an SBA Microloan, here are three situations when it makes sense to do so:
You need a relatively small amount of money: If you need $50,000 or less to purchase inventory, buy new equipment, or to get new furniture, taking out an SBA Microloan can be a smart way to get the cash you need.
You've struggled to find funding elsewhere: If you've tried to get traditional bank loans and failed, an SBA Microloan can help you get the funding you need to expand your business.
You need several years to repay the loan: With an SBA Microloan, you can have up to six years to repay your loan. That's a big advantage over some other business loans, which have much shorter repayment terms (and much larger monthly payments).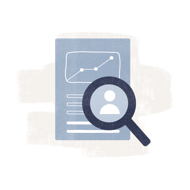 Business Loan Builder
Access your full business credit scores & reports, including the FICO SBSS — the score used to pre-screen SBA loans.
Unlock your scores now

Although SBA Microloans can be useful, they're not for everyone. You should avoid SBA Microloans in the following situations:
You need over $50,000: If you need a significant amount of money, an SBA Microloan will be inadequate for your needs. You're better off with another financing option, such as a traditional business loan, if you need to borrow more than $50,000.
You plan to buying real estate: If you need to buy a new office or warehouse, an SBA Microloan is not for you. SBA Microloans can't be used for real estate purchases, so you'll need to find another funding alternative.
You need cash right away: With an SBA Microloan, you can have your loan in a few weeks if you meet lending requirements. However, if you have a pressing need, you may not be able to wait that long. If you need cash flow right away, you're better off going through an online lender that can disburse your loan in a matter of days. Or, you may be able to qualify for an SBA Express Loan.
Applying for a loan
If you're a small business owner who needs financing to grow your business, an SBA Microloan could be the perfect solution and a solid alternative to other small business loans or business credit cards. To apply for an SBA Loan, contact an intermediary lender. Here is a list of participating intermediary microlenders in each state.
Looking for other funding options? Consider an SBA 7(a) loan or an SBA 504 loan.