Construction Business Loans
A construction business loan provides working capital to start or run a construction firm. It can be used for equipment, overhead, or labor. As a small business owner, staying on top of the large business expenses that come with running a construction company can be a challenge, but fortunately, you have commercial construction financing options.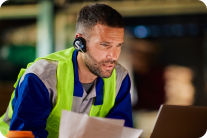 Construction Business Loan Details
Loan Amounts

Up to $750,000

Interest rates

4% – 12% APR

Repayment Terms

Up to 20 years

Turnaround Time

As fast as 2 business days
Pros
Help with cash flow

Pay for expensive equipment

May offer predictable monthly payments
Cons
May require down payment

May require high credit scores

Rates vary by product
Get to know Construction Business Loans
Susan Guillory • April 7, 2021
---
While construction business loans may be a valuable asset for many construction-related businesses, there may also be drawbacks to be aware of.
Why Get a Construction Business Loan
Having access to working capital could be what your construction company needs to grow rapidly.
Helps with Cash Flow
The construction business is one that ebbs and flows in terms of cash flow. You may wait a while to get paid for a construction project, but you have expenses in the meantime. A construction business loan can provide the working capital you need.
Great Way to Afford Expensive Equipment
Construction companies often need costly equipment like backhoes and tractors, and most don't have the cash to pay for those outright. The right financing can enable you to make these purchases while keeping cash flowing.
Predictable Monthly Payments
If you get a loan that offers a fixed monthly loan payment on your construction financing, you can better budget for your business expenses.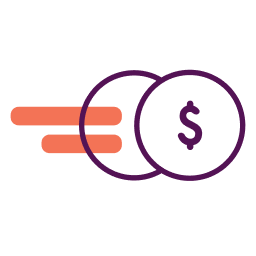 Curated funding options, smarter decisions
The world's first financial health suite that streamlines access to the best financing options. Compare your top small business financing options, from over 160 financial products – with Nav.
Sign Up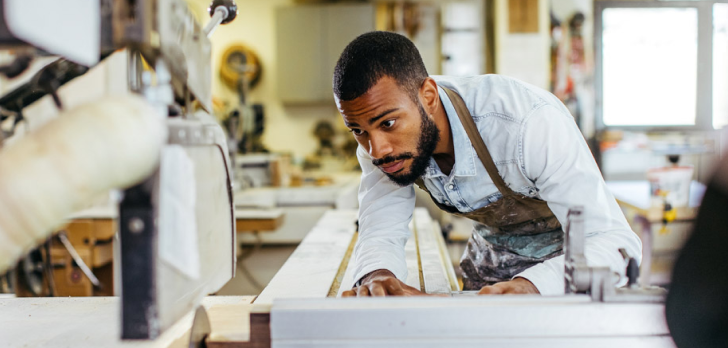 What is a Construction Business Loan?
A construction business loan provides you with capital to cover operating expenses, payroll, construction equipment, or other expenses your construction company may have. This is different than a commercial real estate loan which is used to acquire or rehab real estate or to finance new construction.
What are the Qualifications for a Construction Business Loan?
Because construction loans are typically for large loan amounts, borrowers will typically need solid qualifications in order to get financing. Lenders each have their own secret formula for what they consider to qualify you for a loan, but generally, a borrower should have a credit score in the mid-to-high 600s or above, manageable current debt, and detailed financials for the project.
While there are plenty of benefits to commercial construction business financing, there are also drawbacks to be aware of.
Good Credit Scores
Because of the level of risk, lenders often may want you to have high personal credit scores and/or business credit scores to assure them of the likelihood you'll pay back the financing. Banks in particular will require very good or excellent credit. They may also check business credit scores to evaluate the payment history of the business.
Financial Statements
The lender will almost certainly require business tax returns and business bank statements to evaluate the loan application. It will also likely require up to date financial statements for the business, as well as financial projections that help the lender feel confident the loan will be repaid on time.
What Percent Do You Have to Put Down for a Construction Loan?
A construction business loan may not require any down payment. However, if you are trying to get a loan for new construction that's a different type of financing and a down payment requirement of 10— 30% is not unusual.
First steps to take if you need a construction business loan
Once you've identified why you need financing and what you need it for, you'll need to look for that specific financing to begin the application process.
If you are looking for a commercial construction loan, you'll often find local lenders may be attuned to the needs of your local community. However, each lender will have its own appetite for funding construction loans, so don't be discouraged if you get some "no's" from lenders.
For construction business loans, an online marketplace (such as Nav) can be helpful to identify various lenders that may be a fit. Using an online lending marketplace can simply your search.
Whichever route you go, be sure to:
Check personal and business credit
Use a business bank account so you can clearly document all business revenues and expenses
Get your bookkeeping is up to date and make sure you are able to produce any required financial statements or projections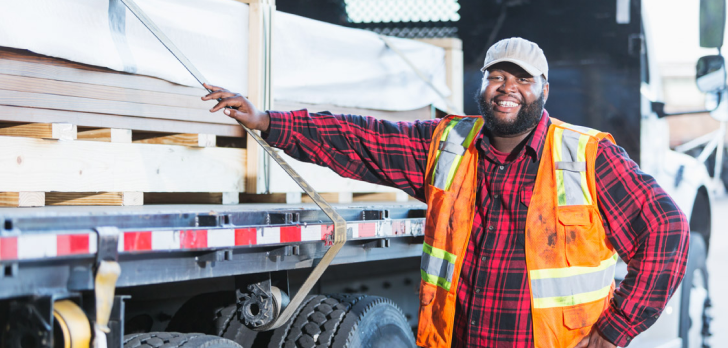 Best Uses for a Construction Business Loan
Here are some scenarios where a construction loan is ideal.
You're embarking on a new project that will cost more than you can pay outright. You need a loan to cover the extra labor and materials, and you know you can quickly repay the loan once the project is complete.
Another scenario is when you have an unpaid invoice and have expenses you need covered now. Invoice factoring or a business line of credit can give you the capital you need to tide you over until the invoice is paid.
Your backhoe has taken its last breath, but you desperately need one for a current project. Borrowing money to replace it keeps your project moving forward.
Alternatives to Construction Business Loans
There are several types of small business loans to consider to get you the funding your construction business needs. Each will have its own requirements, and, depending on your credit situation, some might be a better fit than others.
SBA Loans
Considered the gold star of financing, SBA loans offer low rates and long loan repayment terms. Banks and credit unions may be SBA lenders, though the loans are backed by the Small Business Administration. There are several SBA loan programs that may be appropriate. If you are looking for a loan for working capital or to finance equipment, a 7(a) or 504 loan may be an excellent choice if you qualify.
Bank Loans
Bank loans are another funding option that can offer great rates. The approval process and paperwork for a working capital loan for construction or contracting businesses can be time-consuming and can take a while, so plan ahead.
Line of Credit
A line of credit allows you to take out the amount of money you need when you need it, up to a set amount. You may qualify for a line of credit through your bank or through an online lender. (The latter will offer a faster decision on your application.)
Invoice Factoring
If your construction business invoices other businesses and needs to get paid more quickly, invoice factoring may be an excellent option. You'll get a significant percentage of the invoice up front, and the rest (minus fees) when the invoice is paid. This is a very common and popular type of financing in the construction industry.
Alternative Lender
For borrowers with bad credit or who don't otherwise qualify for financing from a traditional lender, there are alternative sources of funding that may have less stringent requirements for construction business financing.
Through an alternative lender, you may qualify for a short-term loan that gets you the capital you need immediately, though be aware that repayment will be short, typically 3-18 months.
You can also find options for both secured and unsecured business loans, so even if you don't have collateral to put down, you can find the financing you seek.
Equipment Loan
If you need capital to buy or lease a piece of construction equipment, there are specific equipment loans for that purpose. The equipment you're buying is the collateral for the loan, which secures the construction equipment financing enough to potentially get you a low interest rate. Equipment leasing is another option that can preserve cash flow and may offer tax benefits.
Business Credit Card
Business credit cards are also a funding source to consider. One credit card alone may not offer a high enough credit limit to let you buy a major piece of machinery, though it's possible! Still, using a card with a 0% introductory APR and/or rewards could come in handy when you need to make essential purchases with a little more time to pay for them.
Nav's Verdict: Construction Business Loans
As a construction business owner, you know the construction industry requires a large financial outlay. Construction business loans can keep you competitive and can keep cash flowing until you get paid for that next project.
---