What You Need to Know About Construction Business Loans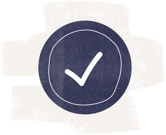 Pros
Helps with cash flow

Great way to afford expensive equipment

Predictible monthly payments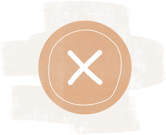 Cons
May require down payment

May require high credit scores

There may be other fees
Construction Business Loans Pros
Having access to capital could be what your construction business needs to grow rapidly.
Helps with Cash Flow
The construction business is one that ebbs and flows in terms of cash flow. You may wait a while to get paid for a project, but you have expenses in the meantime. A construction business loan can provide the capital you need.
Great Way to Afford Expensive Equipment
Construction companies need costly equipment like backhoes and tractors, and most don't have the cash to pay for those outright. The right financing can enable you to make these purchases while keeping cash flowing.
Predictable Monthly Payments
With a fixed monthly loan payment, you can better budget for your business expenses.
Construction Business Loans Cons
While there are plenty of benefits to a construction loan, there are also drawbacks to be aware of.
May Require Down Payment
A construction business loan may be considered a high-risk loan to some lenders, and they may require you to make a down payment of 10 to 30% of the project cost.
May Require High Credit Scores
Because of the level of risk, lenders may want you to have high personal or business credit scores to assure them of the likelihood of you paying back the loan.
There May Be Other Fees
In addition to the interest rate you are given for your loan, you may have to pay other fees for your construction business loan, including processing or documentation fees, as well as project review fees or fund control fees.
---
What is a Construction Business Loan?
A construction business loan provides you with capital to cover operating expenses, payroll, construction equipment, or other expenses your construction company may have.

---
Types of Construction Loans
There are a few different types of construction lines of credit including:
New Construction Loan: A new construction loan is a short-term financing option that can allow you to borrow capital to buy a lot, cash out on a lot, or build a new home to sell.
Construction-to-Permanent Loan: With a construction to permanent loan, you can receive the funding you need to cover the construction costs of a home. Once the home has been built, the loan converts into a mortgage.
Renovation Construction Loan: If you're buying a fixer-upper to fix up and eventually sell, you may choose a renovation construction loan. This type of loan wraps up the cost of any renovations you plan to make with a mortgage.
How Does a Construction Business Loan Work?
Spend some time assessing your different options for a construction loan before beginning the application process. Assuming you qualify (more on that next), the lender will approve you for a loan at a specific APR. You'll be told your monthly payment and length of time to repay the loan. Once you've signed your loan documents, the funds will be deposited into your business bank account.
How to Qualify for a Construction Business Loan
Lenders each have their own secret formula for what they consider to qualify you for a loan, but generally, you should have a credit score in the high 600s, low debt-to-income ratio, and details about the project you want to borrow money for.
Best Uses for a Construction Business Loan
Here are some scenarios where a construction loan is ideal.
You're embarking on a new project that will cost more than you can pay outright. You need a loan to cover the extra labor and materials, and you know you can quickly repay the loan once the project is complete.
Your backhoe has taken its last breath, but you desperately need one for a current project. Borrowing money to replace it keeps your project moving forward.
---
Alternatives to Construction Business Loans
There are several options to consider to get you the financing your construction business needs. There are many types of small business loans available to construction businesses.
SBA Loans
Considered the gold star of financing, SBA loans offer low rates and long repayment terms.
Bank Loans
Bank loans are another option that can offer great rates. The approval process and paperwork can be time-consuming and can take a while, so plan ahead.
Line of Credit
A line of credit allows you to take out the amount of money you need when you need it, up to a set amount.
Equipment Loan
If you need capital to buy or lease a piece of construction equipment, there are specific equipment loans for that purpose. The equipment you're buying is the collateral for the loan, which secures the loan enough to potentially get you a low interest rate.
---
Nav's Verdict: Construction Business Loans
Because the construction industry requires large financial outlay, construction business loans can keep you competitive and can keep cash flowing until you get paid for that next project.