Pros and Cons of Equity Crowdfunding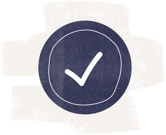 Pros
Your investors can serve as advisors to your business

You can get a large sum of money

There's no need for collateral or assets

Available to startups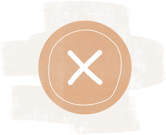 Cons
You give up some ownership in your company for the investment

It takes preparation and effort to pitch investors

Most equity crowdfunding platforms charge fees, which may include a monthly fee or success fees

It can take a long time to get cash
When you're looking for financing to start or grow your business, it can be hard to know what the best solution is.
Instead of borrowing money from financial institutions, with equity financing, you can give a slice of your company to investors in exchange for their investment. Companies of all types who are reluctant to rack up debt to start or grow their business—as well as those who maybe don't have good enough credit or sufficient revenues to qualify for more traditional loans—find that equity crowdfunding is often a great path to securing funds.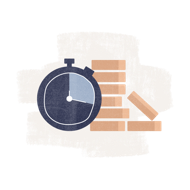 Find the right financing for you
Don't waste hours of work finding and applying for loans you have no chance of getting — get matched based on your business & credit profile today.
See my matches

---
How it Differs from Other Types of Crowdfunding
You may wonder how equity crowdfunding differs from crowdfunding campaigns you've seen on GoFundMe or Kickstarter. There are actually four types of crowdfunding sites:
Rewards-based crowdfunding
Debt crowdfunding
Donor crowdfunding
Equity crowdfunding
Rewards-Based Crowdfunding
With rewards-based crowdfunding, you don't have to pay back the funds raised, but you do have to give backers some incentive or thank-you gift like early access to your product, a company-branded t-shirt, or even a trip to meet you and your team.The incentive should be commensurate with the level of donation.
Debt Crowdfunding
This one is a bit like a business loan in that you get money that you have to pay back. But rather than borrowing from a traditional lender, many private investors can contribute toward the total amount you're trying to raise.
Donor Crowdfunding
With donor crowdfunding, you don't have to pay the funds back at all. Donation levels can be set with associated perks or rewards.So why equity crowdfunding? It may be that one of these other types of crowdfunding is a better fit, but bringing on investors can have some great perks, which we'll go into shortly.
---
What You Need to Know About Equity Crowdfunding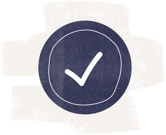 Pros
Your investors can serve as advisors to your business

You can get a large sum of money

There's no need for collateral or assets

Available to startups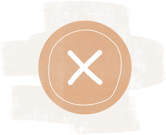 Cons
You give up some ownership in your company for the investment

It takes preparation and effort to pitch investors

Most equity crowdfunding platforms charge fees, which may include a monthly fee or success fees

It can take a long time to get cash
Imagine you are going on Shark Tank and you want Mark Cuban to invest in your startup. That's a good example of what it takes to be successful to raise funds on equity crowdfunding platforms. Even if you're not gearing up to pitch an investor on national television, the more prepared you are with answers to questions potential investors will have, the more money you can raise.
You can be sure institutional and private investors (on crowdfunding platforms or elsewhere) will ask about:
What you will do with the cash you raise
What your profit margin is
What your cost of goods is
Who your market is
What your KPIs are
What makes your product unique
You typically don't need to submit personal financial information to be successful on an equity crowdfunding platform. But many investors will want to understand why you are qualified to run and grow your business. You will need to come up with a pitch deck in addition to the typical business plan and financial projections for loan applications. And include answers to questions about the bullets above in the copy you use on crowdfunding sites.
Pros of Equity Crowdfunding
Of course, having funds to grow your business is benefit enough, but let's look at some other perks of taking on equity partners through crowdfunding.
Your Investors Can Serve as Advisors to Your Business
Businesses who raise money through equity financing have the added benefit of working with experienced investors who can advise them. Often, investors from venture capital firms have deep experience in a particular industry and can provide insight into how to run a business efficiently and profitably.
You Can Get a Large Sum of Money
Even if you don't qualify for a traditional business loan (maybe your credit score isn't high enough), you can still get access to the funds you need through crowdfunding.
You Don't Need Collateral
This is one funding option that doesn't require you to lay down collateral or assets to secure debt or equity. Some loans do, particularly if your credit score is low. (Not sure what your credit score is? Get your free credit report to find out).
Cons of Equity Crowdfunding
Equity crowdfunding campaigns aren't for everyone. Here are a few reasons to consider before you decide to dive in.
You'll Give Up Some Ownership in Your Company
In exchange for the equity financing that you secure from crowdfunding investors, you'll be required to give them a stake in your company. That may mean they want to have a say in how you run your business. You may not be on board with that.
It Takes Preparation and Effort to Pitch Investors
Think crowdfunding is just easy money? Think again. Like any other type of equity funding, you'll have to put in some effort to make your company an appealing investment. You'll need a pitch deck, answers to the questions listed above, and some slick marketing materials. You'll also need to do the legwork to market your crowdfunding campaign so that more potential investors see it.
Most Equity Crowdfunding Platforms Charge a Monthly Fee or Success Fees
Be aware that the amount you raise won't be the amount you put into your account. Some crowdfunding sites charge a flat up-front fee and/or a percent of the total capital you raise, so this can eat quite a chunk out of the funds you raise through crowdfunding projects.
It. Can Take a Long Time to Get Funding
If you're looking for a quick solution to a cash flow crunch, the crowdfunding process will only frustrate you. Not only do you have to wait until you raise your target amount to withdraw cash (tip: set your amount lower and then you can access funds after that threshold is hit), but you also may have to wait a while before the money hits your bank account.
---
The Best Candidates for Equity Crowdfunding
So do you even qualify for equity financing through crowdfunding? Here are the qualities of startup companies who tend to succeed in attracting crowdfunding investment from both private and accredited investors:
Businesses willing to give up a % of ownership
Businesses with a great business pitch
Businesses that can produce 5X or more return
Equity Crowdfunding Regulation: What You Need to Know
Though crowdfunding using equity financing is relatively new, there has been crowdfunding legislation passed to ensure the protection of both investors and businesses.
Under the federal securities laws, "any offer or sale of a security must either be registered with the SEC or meet an exemption."
That includes funds raised through crowdfunding. Regulation Crowdfunding, however, exempts registration requirements for securities-based crowdfunding for companies looking to offer and sell up to $1.07 million of their securities. If that's you, you don't have to register the offering with the SEC.
This is good news for private, non-accredited investors who simply want to get involved in helping startups like yours raise capital to launch or grow their businesses. Anyone can invest in a Regulation Crowdfunding campaign. The only stipulation is that investors are limited in how much they can invest in equity crowdfunding during any 12-month period. This limitation depends on the individual's net worth and annual income.
---
Equity Crowdfunding Sites
Now that you've learned a bit about the equity financing crowdfunding market, let's look at the equity crowdfunding platforms you should consider.
AngelList
AngelList is a unique crowdfunding website in that it offers what it calls "syndicates:" a VC fund created to make a single investment. By pooling resources (i.e. multiple accredited investors), you can raise the funds you want, between $50 and 500K.
CircleUp
CircleUp specializes in helping early-stage consumer brands find funding. The crowdfunding platform has helped entrepreneurs raise over $390 million.
Fundable
Fundable attracts a nice mix of startups, from fitness tools to travel software. Founders have the option to offer either rewards or equity in exchange for funds raised.
Crowdfunder
Crowdfunder has a network of 12,000 VCs and angel investors, and helps startups at all stages raise money, from Pre Seed to Series A.
EquityNet
EquityNet boasts being the only patented crowdfunding platform in the world. The company uses advanced business plan risk, return, and scoring analytics tools.
WeFunder
WeFunder claims to be the largest funding portal based on dollars raised, number of companies funded, and number of investors, and also has a price-matching guarantee.
Localstake
Where other equity crowdfunding websites open fundraising to investors located nationwide (or worldwide), Localstake connects businesses to—you guessed it—local investors.
---
Nav's Verdict: Equity Crowdfunding
Crowdfunding platforms are great for high-growth, scalable companies who have a compelling product or service. Equity financing through crowdfunding can also be a great way to validate your product with industry experts. If it is a crowdfunding success, you can bet that your target audience will like it, too.


The decision to go with either debt or equity financing is entirely personal and based on your business' needs and setup. Taking on debt, while it does require being paid back, doesn't necessitate bringing on investors (and their opinions) into your business.