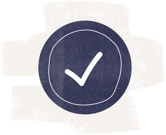 Pros
You could build positive business credit history, if your vendor reports account history to a commercial credit bureau.

Some vendors don't require an established business credit history in order to qualify for a trade credit account.

Some vendors don't check personal credit. You may be able to start building business credit even if you personal credit isn't in the best shape currently.

Trade credit can help you to free up cash flow since you're paying in the future for services or supplies you receive now.

Many vendors don't charge interest fees on trade credit accounts.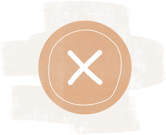 Cons
Not all vendors report your account history to a commercial credit bureau.

Trade accounts could potentially damage your business credit, if you don't pay on time. If you fall behind on payments, even accidentally, the negative impact on your business credit score could be serious.

Your company could be charged late fees or incur other penalties if it doesn't pay on time.

Approval isn't guaranteed. You might need to become a good-paying customer first, then apply for vendor credit at a future date.

You might lose out on payment discounts, if available, by not paying immediately.
Establishing business credit is often much easier than business owners believe. This can be especially true if you begin the process with trade credit.
Free business credit ratings and reports
*When you sign up for a free Nav account. Checking won't hurt your credit scores
By clicking "Sign Up" above, you confirm that you accept the Terms and Conditions, acknowledge receipt of our Privacy Notice and agree to its terms.
Instead of starting out by trying to secure a loan or line of credit for your company, trade credit can offer an easier solution to reach your initial credit-building goals. According to the Federal Reserve, 84% of businesses that applied for trade credit were approved for at least some financing. Even the U.S. Small Business Administration (SBA) recommends trade credit as a smart option when you're trying to establish business credit for the first time.
---
What Is Trade Credit?
Trade credit, also known as vendor credit, is a type of short-term financing that may be extended to your company by suppliers and service providers instead of traditional financial institutions. These short-term credit arrangements let your company buy now and pay later for goods or services.
Any time your business accepts delivery of goods or supplies without making an immediate payment, it's using trade credit.
Depending on the vendor, interest fees for trade credit are often low or non-existent. However, your trade credit agreement may feature other costs, including late payment penalties, if you fail to pay back a vendor as agreed.
Some vendor credit agreements may also offer a discount of you make your payment early. (Pro tip: paying early might also give your business credit score a boost.)   
---
Types of Trade Credit
Trade credit comes in several varieties, based on when your company has agreed to pay a vendor back for supplies or services. These are called your trade credit terms.
The most common type of trade credit is a net-30 account. If your vendor account features net-30 terms, it means you have to pay in full for products or services received within 30 days.
Other types of trade credit terms include:
Net-15: Payment due within 15 days of the invoice date.
Net-30: Payment due within 30 days of the invoice date.
Net-45: Payment due within 45 days of the invoice date.
Net-60: Payment due within 60 days of the invoice date.
Net-90: Payment due within 90 days of the invoice date.
Net-120: Payment due within 120 days of the invoice date.
Hidden Costs of Trade Credit
Many vendors do not charge interest on trade credit agreements. While that's definitely a mark in the plus column for using vendor accounts, you shouldn't assume that trade credit is free. Even though most vendors won't charge interest in the traditional sense, there's often still a cost associated with this type of short-term credit.
The Cost of a Payment Discount
Trade credit often has some not-so-obvious costs hidden within its payment terms. A payment discount is one such example.
"But wait a minute. How does a discount cost me money?" Stick with us and we'll explain.
A discount itself obviously won't cost you any extra money. However, forgoing a discount in order to pay at a later date could require you to pay more for goods or services. If you're paying more to use trade credit than you would pay otherwise, that's a cost.
Let's say a vendor offers you a 5% discount if you pay within 10 days of your invoice date. However, because the account has net-30 payment terms, you have the option to wait a full 30 days from invoicing to pay your bill.
Here's a look at the cost difference between these two options.
Original Invoice Amount: $1,000
Payment Terms
Amount Paid
10 Day Payment Discount (5%)
$950
Net-30 Payment Terms
$1,000
In the scenario above, you would pay an extra $50 to extend your payment due date from 10 days from invoicing to 30 days. So, $50 is essentially the cost of financing.
There's nothing wrong with using trade credit to improve your cash flow. It can also be wise to use vendor accounts to build your credit profile. However, you shouldn't assume that trade credit is free just because no interest is charged.
If you can afford to pay early, you probably should. Doing so can help you to reduce costs and early payments can potentially be good for your business credit scores too.
The Cost of Late Payments
Late payments can also be costly when it comes to short-term credit, such as vendor accounts. Late payment penalties will vary from vendor to vendor, but they can often be as high as 15% or more. Check your invoice or credit terms to find out if payment penalties are included. If so, see how much they could cost you.
Additionally, if your vendor reports the account to the commercial credit bureaus, late payments have the potential to damage your business credit scores as well.
Before You Apply for Trade Credit
A properly established business is more likely to appear legitimate in the eyes of vendors and suppliers. It may increase your odds of approval when you're ready to open vendor accounts or other types of business financing. Being properly established might also help you secure higher credit limits and better trade credit terms.
Trade credit is typically easier to qualify for compared with other types of business financing. But vendors still care about risk. Vendors don't want to offer credit terms to businesses that are unlikely to pay for the goods and services they receive. This is called bad debt, and it's something any successful vendor needs to avoid.
Here are five steps to complete before you apply for trade credit terms from a vendor.
Create a separate business entity. Not only will setting up a corporation or LLC separate your business and personal credit profiles, it may also improve your odds of approval when you apply for business financing.
Request an Employer Identification Number (EIN) from the IRS. This is like a Social Security number for your business. You'll typically need an EIN to open a business bank account and credit accounts in your company's name.
Open a business bank account. Doing so can make accounting and tax preparation simpler. It may also help your company appear credible when you apply for business financing in the future.
Put your business on the map. You can accomplish this by setting up a dedicated phone number for your company and getting it listed in the directory.
Register with Dun & Bradstreet for a D-U-N-S number. This is a key step in establishing business credit with Dun & Bradstreet and eventually qualifying for a PAYDEX Score from the credit bureau.
Want more tips on how to make your business legitimate? Check out this free guide from Nav to learn how to set your business up the right way.
Remember, it's also a good idea to check and monitor your business credit while you're trying to build it. Vendors and lenders often check your business credit when you apply for financing. It's best to know in advance what they will see, especially since mistakes on your business credit reports might hurt your odds of approval.You can access your free personal and business credit scores by setting up an account with Nav.
Trade Credit Examples
If your goal is to use trade accounts to help establish business credit, you have to find vendors that report to a commercial credit bureau. Your business will receive no credit benefit on payments made to a supplier that doesn't report to the credit bureaus.
You can use the BusinessLauncher tool in your free Nav account to find the names of lenders and vendors that report accounts to the credit bureaus. In the meantime, here are three vendors that report credit history to the bureaus and may help you to build business credit.
1. Grainger
Grainger is an industrial supply provider that sells hardware, power tools, plumbing supplies and more. The company also offers a variety of other merchandise, including office and janitorial supplies, so you can likely find products that your business needs.
It's free and simple to sign up for a Grainger account. When you sign up online, you'll be given the chance to request a credit line of $1,000. Check the "Yes" box to apply. Your Social Security number isn't required as part of the credit application.
Approval isn't immediate with Grainger, but you can reach out to the company directly if you haven't heard back about the status of your application within a couple of days. Grainger is widely considered one of the easiest vendor accounts a business can get.
2. Uline
Uline is a leading distributor of shipping, industrial, and packing supplies. The company sells a variety of products, like shipping supplies, office furniture, warehouse and janitorial supplies.
After filling your online cart with the products your company needs, you'll have the opportunity to select "Bill Me" at check out. If approved, you'll receive net-30 terms for your purchases. Again, you don't have to supply your Social Security number to complete the credit application.
As with Grainger, Uline vendor accounts are considered to have easy qualification criteria. In other words, you're likely (though not guaranteed) to be approved.
3. Quill
Quill is an office supply company that sells products most businesses can use. Products sold by Quill include office supplies, paper, shipping supplies, janitorial supplies, office furniture, and more.
You'll be asked to complete a business profile when you open a Quill account, including information about your industry type and the year your company was formed. The good news is that even newer businesses frequently report success in getting approved for a Quill account. Plus, just like the other two vendors on this list, your Social Security number isn't required.
Once you've filled your online shopping cart with the supplies you need, you'll be given an option to select net-30 terms at checkout. Approval isn't automatic. (It can take 1-2 hours during regular business hours or up to a business day otherwise.) Yet many business owners find approval for a net-30 account with Quill to be an easy process.
Other Benefits of Trade Credit
Even if you already have some credit accounts established in your business name, you might need more to build a strong commercial credit profile. To qualify for certain business credit scores, you need to have a certain number of accounts (aka tradelines) established.
Dun & Bradstreet, for example, states that your company needs at least two tradelines (aka accounts) with at least three credit experiences (aka payments) to qualify for a PAYDEX Score. In Nav's experience, however, your business will need at least three reported tradelines to receive a PAYDEX Score.
Nav's Verdict: Trade Credit
Vendor accounts can be an effective way to establish business credit when you have none or simply not enough. While you should avoid going into debt simply to build credit, there's nothing wrong with using a vendor account to finance products your company already needs. Ready to look for vendors that report trade credit to the commercial credit bureaus? The BusinessLauncher tool in your free Nav account can help you sort through vendors and lenders that report, making your search a lot easier to navigate.