Manufacturing Business Loans
A manufacturing business loan can be used to provide working capital or cover a variety of expenses related to running a manufacturing company, including equipment purchase, payroll, and overhead.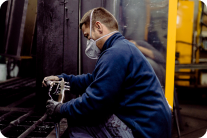 Manufacturing Business Loan Details
Loan Amounts

$5,000 – $5 million

Interest rates

2% – 20% APR

Repayment Terms

12 – 72 months

Turnaround Time

As fast as 2 business days
Pros
Low interest rate

Predictable monthly payments

Great for building credit
Cons
May require collateral

May require high credit scores

Interest rates vary depending on your qualifications
There are several business financing options to consider as a small business owner to help you remain liquid in your company.
Get to know Manufacturing Business Loans
Ty Kiisel • January 12, 2021
---
What is a Manufacturing Business Loan?
A manufacturing business term loan provides you with working capital to purchase manufacturing equipment, cover operating expenses, or expand your business. Essentially, any expenses that are involved in operating a manufacturing company can be covered by this term loan.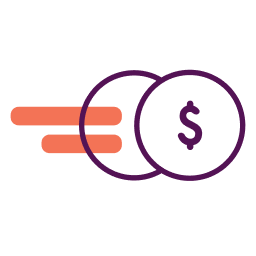 Curated funding options, smarter decisions
The world's first financial health suite that streamlines access to the best financing options. Compare your top small business financing options, from over 160 financial products – with Nav.
Sign Up
What You Need to Know About Manufacturing Business Loans
There are both benefits and drawbacks you need to consider before applying for small business loans for your manufacturing business.
Manufacturing Business Loans Pros
Pros
Low interest rate

Predictable monthly payments

Great for building credit
Having working capital when you need it could be the difference between your business struggling and thriving. Here are some of the benefits.
Low Interest Rate
Compared to other financing tools like business credit cards or financing from alternative lenders, a manufacturing business loan, particularly one backed by the SBA, can have a low interest rate.
Predictable Monthly Payments
Knowing how much your monthly loan payment will be with this funding option helps you better budget for your business expenses.
Great for Building Credit
If your credit history as a manufacturing business owner is bare or you don't have high credit scores, taking out a manufacturing business loan can help you build them up, assuming you pay your monthly bill on time. This will help you qualify for better financing terms down the road.
Manufacturing Business Loans Cons
Cons
May require collateral

May require high credit scores

Interest rates vary depending on your qualifications
There are two sides to every coin. Here are other things to consider before applying for a loan.
May Require Collateral
Depending on how risky a lender sees you as being, you may need to put up collateral against the loan. That could be manufacturing equipment you use in your business, real estate, or cash.
May Require High Credit Scores
If you are a risk as a borrower, some lenders may have higher credit score requirements that you won't qualify for. Your score may directly impact the rate you are offered, and you may only qualify for offers with high interest rates.
Interest Rates Vary
As mentioned above, if you don't have high personal or business credit scores, you may not qualify for the best financing rates. This can increase your cost of a loan.
Manufacturing Business Loan Companies
With a constant demand for labor (especially when orders rise), technology that constantly needs to be replaced to keep you competitive, and increasing materials costs, manufacturing businesses often struggle with cash flow. Here are manufacturing loan specialists that can help.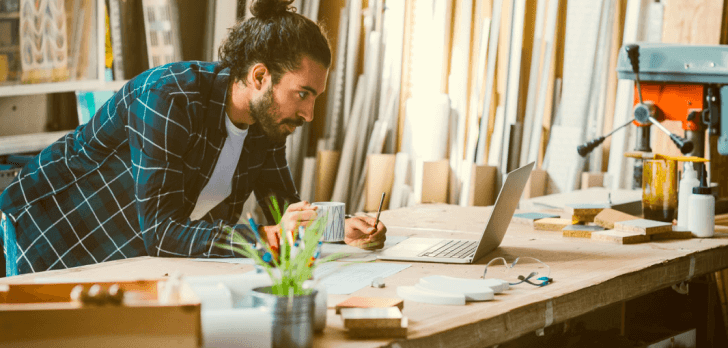 How Does a Manufacturing Business Loan Work?
Once you determine your need for capital in your manufacturing business, you can apply for a manufacturing term loan. The lender will assess your risk level to determine whether you qualify, and if so, at what rate.
You will be given a lump sum and a repayment plan, including interest fees.
How to Qualify for a Manufacturing Business Loan
Lenders look at several factors to determine whether you qualify for a term loan, and these factors can vary from lender to lender. Generally, you will need to have:
3+ months in business
$10,000 monthly revenue ($120,000 annual)
Credit scores of 450+
Best Uses for a Manufacturing Business Loan
Here are a few examples of when manufacturing loans can come in handy.
You just had a client place a large order and need business funding to cover supplies before the client pays its invoice
You need to replace outdated manufacturing equipment
You are looking to expand your business and create more manufacturing jobs
You are in need of cash flow during slow seasons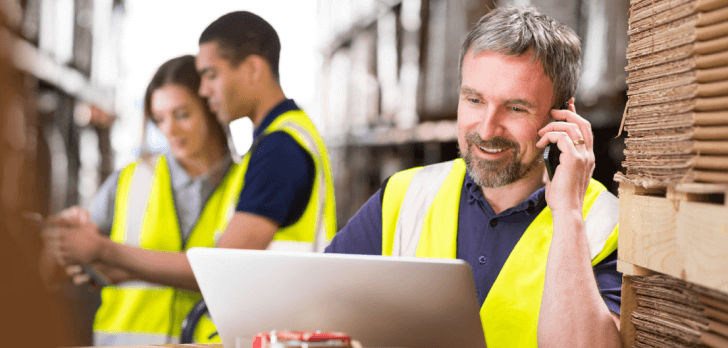 Alternatives to Manufacturing Business Loans
Consider all your options and lending institutions when it comes to funding your manufacturing business.
SBA Loans
SBA loans offer low rates and long repayment terms, and there are several types of SBA loan programs with different requirements and cap amounts, including the SBA 7(a) loan and SBA 504 loan program, among others.
Business Bank Loans
Another business capital option is to go straight to your bank for funding. Bank loans can offer great rates, but know that the approval process for a working capital loan from a bank can take a while. It's best if you have time to wait and can meet the stringent requirements that a traditional lender like a bank has.
Business Line of Credit
If you know you'll need cash flow access over time and not all at once, a business line of credit allows you to take out the amount you need when you need it, up to a set amount.
Equipment Financing
If you are specifically looking for money to buy or lease a piece of manufacturing equipment, know that there are specific equipment financing options for that purpose. The equipment you're purchasing is the collateral for the loan, which means you're more likely to get a low interest rate.
Invoice Factoring
If you invoice clients, you may be able to leverage the value of those invoices with invoice factoring or financing. With invoice factoring, a lender gives you a cash advance of 50-80% of the invoice value. The lender is responsible for collecting payment from your client.
With invoice financing, you use the invoices as collateral for a cash advance, and you are responsible for collecting payment from your clients.
Merchant Cash Advance
If you're looking at alternative loans and quick access to cash, perhaps because you don't qualify for any of the above or have bad credit, there are online lenders who offer merchant cash advance loans that don't require high credit scores.
Nav's Verdict: Manufacturing Loans
The manufacturing industry isn't a cheap one. If having access to working capital is what you need to boost your manufacturing firm, manufacturing financing could be a smart move. Just know what you want to use the money for and get a plan for paying it off.
---