Reward-Based Crowdfunding
If you're weighing your business financing options and like the idea of not having to pay back a loan, or if you're struggling to qualify for traditional small business loans, consider reward-based crowdfunding.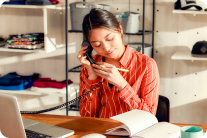 Reward-Based Crowdfunding Details
Amounts You Can Crowdfund

$5,000 – unlimited

Fees

Crowdfunding platform: 0 – 5% Payment processing: 3% +$.30 per transaction

Repayment Terms

None

Turnaround Time

4 weeks to 2 months is common
Pros
No loan to repay.

Great way to validate your product with future customers

No need for collateral, high credit scores, or other qualifications

Startup friendly
Cons
Many campaigns fail

Takes a lot of preparation + marketing effort

Fees and marketing costs can add up

You may owe taxes on the amount raised
Get to know Reward-Based Crowdfunding
Gerri Detweiler • May 10, 2022
---
What is Reward-Based Crowdfunding?
Reward-based crowdfunding allows businesses to raise capital from a large group of individuals by offering a tangible reward, often the first run of a physical product or a unique digital product. There is no limit on the amount that can be raised.
Kickstarter puts the average amount contributed by backers at $25. Unlike equity crowdfunding, which gives crowdfunding investors equity in your company, with this type of crowdfunding, you retain full ownership of your business, and you don't have to pay back the money you raise in your crowdfunding campaign.
To be successful, though, you have to do a good marketing and presenting your product or project in a way that resonates with people and spurs them to participate. You will likely need to start with getting backers from your friends, family and fans.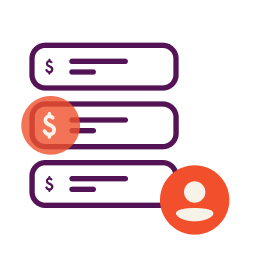 Find The Right Financing For Your Business
Don't waste hours of work finding and applying for loans you have no chance of getting — get matched based on your business & credit profile today.
Top Financial Options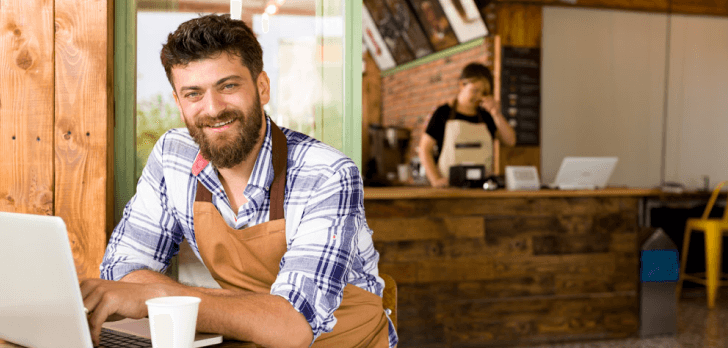 Crowdfunding Pros and Cons
Reward Crowdfunding Pros
Pros
No loan to repay

Great way to validate your product with future customers

No need for collateral, high credit scores, or other qualifications

Startup friendly
By far, the biggest appeal of reward crowdfunding is that you aren't taking out a loan you have to pay back. Instead, you offer perks that are commensurate with the level of donations. While many rewards involve a physical product, that's not the only option. Someone who donates $5, for example, might get a shout-out on social media, while someone who contributes $1,000 might get named in your film project.
If you're testing out a new product, crowdfunding can be a great platform to get feedback from your audience. If, despite heavy marketing efforts, you don't draw in potential backers, you might want to reconsider the product you want to launch. You may save time and money knowing this before you go to market.
And finally, reward crowdfunding is popular because platforms don't have the stringent requirements that come with traditional small business loans, lines of credit, and even business credit cards. You don't need high business or personal credit scores (they are rarely even checked). You don't need collateral, the way you might with a loan. And unlike many types of small business financing, you don't need to have been in business a certain number of years to qualify. Early-stage businesses are welcome.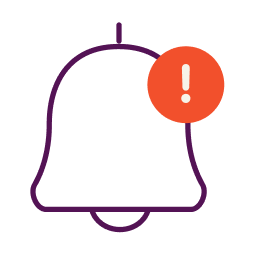 Actively build business credit history with Nav Prime
Improve your business credit history through tradeline reporting, know your borrowing power from your credit details, and access the best funding – only at Nav.
Get Started
Reward Crowdfunding Cons
Cons
Many campaigns fail

Takes a lot of preparation + marketing effort

Fees and marketing costs can add up

You may owe taxes on the amount raised
Do keep in mind that with some platforms, such as Kickstarter, if you don't raise your goal amount, you won't get the money at all. This is often referred to as "all or nothing." It might be wise to set a goal you know you can reach and hope for more. Make sure you build in enough to fund your product and to cover marketing costs, taxes and fees.
Many businesses think if they post a crowdfunding campaign, the money will come rolling in, but in fact, it requires heavy marketing to attract potential backers and donors, so make sure you've got the resources needed to get the word out.
Another drawback to consider is those fees that global crowdfunding sites will charge, as well as the payment processing fees. Be sure to budget them into your goal.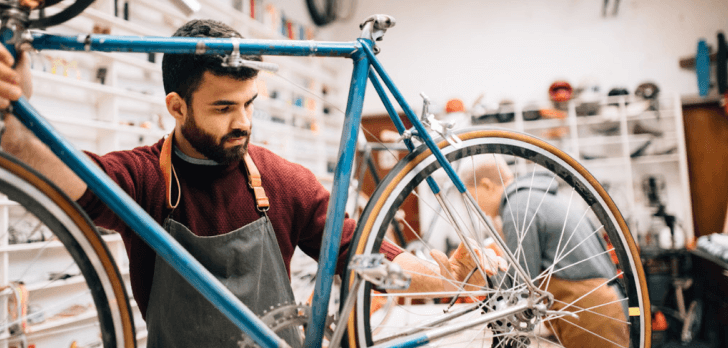 Best Reward-Based Crowdfunding Platforms
If you're considering launching a crowdfunding campaign, you're probably wondering where to start. There are several crowdfunding platforms to consider, each with its own benefits. Here are the top two:
Kickstarter

Kickstarter is the largest reward crowdfunding platform, with more than $5 million pledged to Kickstarter campaigns.
Kickstarter Terms, Fees, and Requirements
In terms of requirements, Kickstarter projects must create something to share with others. You can't raise for charity, and you can't offer equity. Be sure to read through the list of prohibited items before launching a campaign.
Kickstarter campaigns are all-or-nothing, meaning if you don't hit your campaign goal, you will get none of the funds pledged.
In terms of fees, Kickstarter takes 5% of the funds raised, and the payment processing fees are 3-5% per pledge.
Indiegogo

With more of a focus on raising funding for innovative technology and design, Indiegogo has brought more than 800,000 ideas to life since 2008.
Indiegogo is different from Kickstarter in that it offers two types of campaigns: Flexible Funding allows you to keep the money raised, whether you hit your target or not. Fixed Funding only allows you to access the money raised if you hit your funding goal.
Indiegogo Terms, Fees, and Requirements
Indiegogo is open to for-profit campaigns as well as nonprofit organizations, campaigns for products, educational campaigns in technology, and anything that is not a personal cause. There are guidelines on what you can and can't offer as perks to donors.
Indiegogo also charges 5% per campaign, as well as 2.9% + $.30 to process each payment.
There are a variety of other platforms that may be right for your business.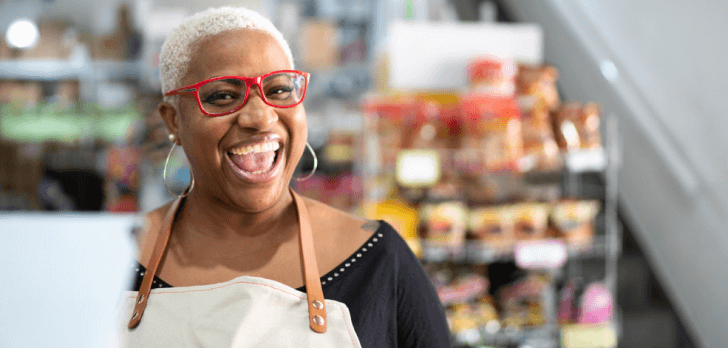 Best Candidates for Reward Crowdfunding
So, who is reward crowdfunding good for? A wide range of businesses, actually. If you find it challenging to qualify for a traditional business loan because your credit scores are low, crowdfunding might be for you. Types of businesses who can benefit from reward crowdfunding include:
Businesses with a compelling consumer product
Companies with a great story to tell
Businesses looking to validate their business idea
How Does Reward-Based Crowdfunding Work?
Once you decide on the online crowdfunding platform you want to use, you'll create an account and then set up your crowdfunding campaign. You'll be asked to fill out details about what you want the money for, how and when you will use it, and what attractive rewards you'll offer in exchange for donations.
Keep in mind: the more detailed you are, the more backers you will attract. The most successful campaigns have plenty of useful content and usually a well-produced video as well. Try to address:
What makes this product or project unique
How specifically you will use the funds
If it's for a new product, when the product will be launched
What milestones you have met and will meet when
Choose an amount for your goal carefully. If the site is an all-or-nothing site like Kickstarter, it may be better to set a lower goal you are confident you can exceed. That way, you get all of the money raised.
Another key: before your campaign launches you should already have a way to contact backers for your project. Kathleen Minogue, the founder of Crowdfundbetter.com puts it bluntly, saying: "YOU MUST FIND YOUR BACKERS BEFORE YOU LAUNCH!" (Yes she puts it in all caps because it's that important.)
Once your campaign is set, plan to amplify it across your marketing channels like social media, email, blog, and advertising to maximize the number of potential donors you reach.
How Do You Incentivize Crowdfunding?
There's often few limits on the types of rewards that can be offered on these platforms, aside from platform restrictions such as financial incentives.
Because you'll have backers at every price point, consider what would be appealing for your audience.
Let's say you are crowdfunding for a children's book. For a small donation, you can send a digital coloring page. For other types of businesses, you could give a sticker or keychain (make it appealing rather than run-of-the-mill).
For mid-tier donors, you could give them your product before it's released to the public, and for higher donations, you could offer a VIP experience, like a tour of your manufacturing facility and private lunch. Or for the children's book, you could name a character in the book after major donors.
Crowdfunding success depends on you knowing your audience and what will motivate them to contribute.
What Are the Four Types of Crowdfunding?
Reward crowdfunding is just one of many types of crowdfunding, so educate yourself on all your options if you're considering launching crowdfunding projects.
Equity crowdfunding allows investors to support your company, usually in exchange for a piece of ownership of your business. You can raise up to $5 million annually.
With donation crowdfunding, donors don't receive a perk the way they do with rewards-based crowdfunding; they simply donate funds and get nothing in return. GoFundMe.com is the major platform for donation-based crowdfunding.
Debt crowdfunding allows you to borrow money. Kiva is an example of a debt-based crowdfunding site. It allows entrepreneurs to borrow up to $15,000 at a 0% interest rate with no fees.
What is the difference between rewards-based and equity crowdfunding?
There are several key differences between these types of crowdfunding.
Equity-based crowdfunding allows businesses to raise up to $5 million annually, while reward-based crowdfunding is unlimited.
Equity-based crowdfunding typically involves giving up some equity in the company while rewards-based crowdfunding does not.
Equity-based crowdfunding involves more legal requirements than reward-based crowdfunding.
Rewards-based crowdfunding is suitable for a wider range of crowdfunding projects, including creative projects.
What types of products and services does reward-based crowdfunding support?
A wide variety of projects have received funding through these platforms. While creative projects such as film, music and art are popular on certain platforms, businesses with products in the consumer technology space as well as consumer products such as apparel, food and beverages (including food trucks and restaurants) have also found success. Again, as long as it's not a prohibited product, such as a supplement promising to cure cancer, for example, you may be able to use crowdfunding.
Generally consumer products (B2C) do well with rewards-based crowdfunding, whereas certain B2B companies may be more suited to investment-based crowdfunding. However, there definitely can be crossover between the two.
Nav's Verdict: Reward-Based Crowdfunding
Reward-based crowdfunding can be a great funding option if you have a compelling product or project and are willing to invest in marketing it. Keep in mind that the time you will spend coming up with a successful rewards-based crowdfunding campaign for your entrepreneurial ventures is probably more involved than the investment you'd spend on a loan application, but if you don't qualify for other options — or would prefer to not have to pay back a loan — crowdfunding could be right for your business or startup.
---