What are Medical Practice Loans?
A business term loan for doctors, also known as a medical practice loan, provides the working capital you need to:
Open a medical practice
Maintain cash flow until insurance companies reimburse you
Hire additional staff
Purchase medical equipment
What You Need to Know About Medical Practice Loans & Financing
Before you apply for medical practice financing, weigh the pros and cons.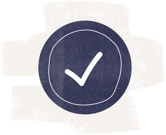 Pros
Favorable rates

Prepayment discounts

Great for building credit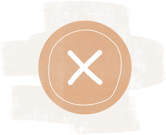 Cons
Only available to medical professionals

High origination fees

Rates may be higher with lower credit scores
Business Loans for Doctors Pros
Whether you're looking to start a medical practice or just pay your expenses while you wait for insurance companies to reimburse you, there's plenty to love about small business loans for doctors.
Favorable Rates
Depending on the type of physician loan you apply for (as well as your qualifications), you could see favorable rates and loan terms, which makes expanding your medical practice more affordable.
Prepayment Discounts
Not every business funding tool rewards you for paying off a loan early, but with some medical business loans, you may receive a discount if you pay your balance in full before it's due.
Great for Building Credit
A medical practice business loan is one financial tool that is reported to business credit bureaus, which helps you build your business credit history and boost your business credit scores when you pay on time each month.
Business Loans for Doctors Cons
With all the good that these loans offer, there are also some drawbacks to consider.
Only Available to Medical Professionals
If you're reading this, chances are you are a medical professional, but just know that the loan must be taken out by a doctor or other medical professional, and you may be required to show credentials.
Have High Origination Fees
In addition to the interest rate you will pay on the loan amount, you may also have to pay origination fees, either as a percent of the total or a flat rate. These can significantly add to the cost of your loan, so be aware of them.
Rates May Be Higher With Lower Credit Scores
If you don't have high personal or business credit scores, you may not automatically be turned down for a loan, but you may have a higher cost to secure that loan.
---
Medical Practice Lenders
Ready to get the working capital to help you launch or grow your medical business? Start with these Nav-approved financing partners.
---
How Does a Business Loan for Doctors Work?
Applying for a healthcare practice loan is easy. You'll be asked questions about your business, including how long you've been in business, your monthly or annual revenues, and your social security number and/or Employer Identification Number.
Once approved, you'll be notified of how much you qualify to borrow and what your rate will be, as well as what your monthly payment will be.
You can apply for a medical practice loan through a traditional bank or a lender that specializes in loans to medical professionals.
How to Qualify for a Medical Practice Loan
While requirements will vary from lender to lender, generally, you'll likely need to be in business two or more years and have annual revenues of $120,000 to qualify for a business loan for doctors.
How to Apply for Medical Practice Financing
Applications for medical practice financing may vary slightly, depending on whether you go through a traditional lender like a bank or an alternative financing specialist.
In the application process, you may be asked what you intend to use the loan for. Some options include:
Business development
Equipment purchase
Payroll
Partner buyout
Working capital
Practice expansion
Startup
You should also know how much money you want to borrow. Additionally, you may be asked for your medical title and specialty, your social security number, and income information.
Lenders vary in how long they take to process applications, but some can get you funds within days.
What Can Medical Practice Loans Be Used For?
As long as you're using your term loan for expenses related to starting or building your medical practice, you'll be fine. Here are a few examples of how you might use yours.
You offer x-ray services and know that if you upgrade your equipment to the newest technology, you can attract more customers and bring in more revenues. But you don't have the capital to purchase such a high-cost item. A business loan can help.
You'd like to expand your practice to a second location to serve more of the population. Expansion will require a large outlay of capital for remodeling the space, hiring more staff, and purchasing equipment. Taking out a healthcare practice loan will help you quickly reach profitability.
You might have the opportunity to buy commercial real estate for your practice, and a bank loan can help you leverage a great deal.
You might simply be looking for a cash advance to keep cash flow stable, pay your staff on time, and keep things running smoothly until insurance companies pay out on claims.
---
Alternatives to Business Loans for Doctors
While some lenders specialize in financial products geared toward medical professionals, they're not your only option. Here are several other financing tools to consider to help move your business along.
SBA Loans
If you qualify, SBA loans can offer low rates and long repayment terms. Explore the different types of SBA loans to find the best one for your needs.
Bank Loans
While many banks offer SBA loans, some offer their own financial products. Traditional bank loans can have great rates and repayment terms if you qualify.
Line of Credit
If you would rather have access to funds you can get when you need them rather than a lump sum you immediately have to start paying back, consider a line of credit.
Equipment Financing
If you need to purchase medical equipment, there are specific equipment financing options to help you. The equipment you're purchasing is the collateral to secure the equipment financing, which may qualify you for a lower interest rate.
Business Credit Cards
If you just need access to funds for unforeseen expenses, business credit cards might be your best option. Just be sure to pay off your balance in full to avoid unnecessary interest fees.
Merchant Cash Advance
If you're looking at alternative loans and quick access to cash, perhaps because you don't qualify for any of the above or have bad credit, there are online lenders who offer merchant cash advance loans that don't require high credit scores.
Nav's Verdict: Medical Practice Loans
Running an existing practice or opening a new one, while potentially lucrative, can be costly. Having the right medical practice funding solution can ensure that cash flows steadily and you can take advantage of opportunities for growth.