Pros and Cons of Online Business Loans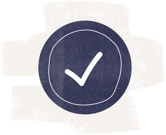 Pros
Reasonable interest rates (7 – 30%)

Quick turnaround time (compared to banks)

Less effort and documentation needed

Fixed, predictable monthly payments

Helps improve business credit score

Available for many uses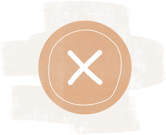 Cons
Higher interest rates than bank loans

Little or no mentorship

May have pre-payment penalty

Usually requires good personal and business credit

May require collateral and personal guarantee

Typically, must have 2 years in business
Online Business Loan Offers
Advertiser Disclosure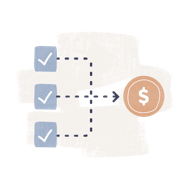 You're 3X more likely to get approved for a business credit card with MatchFactor.
Instantly see your top options for business loans and credit cards based on your business needs using Nav's MatchFactor.
Get matched

Best Uses for Online Business Loans:
Working capital
Purchasing inventory
Purchasing equipment
Refinancing
Acquiring other businesses
How an online business loan is different from traditional loans
Whether an online business loan is right for you depends on your business type and needs. It's important to understand all of the small business loan options available to your business. Consider these factors before you sign on the digital dotted line of an online loan.
Cost. Traditional business bank loans are seen as the "cream of the crop" loans because they offer some of the lowest rates on loans. Online loans generally don't usually offer such a low cost. Annual percentage rates (APR) of 25% or more are common, but these loans are usually easier to qualify for than bank loans.
Repayment schedules. While there are online business loans with a monthly repayment schedule like most bank loans, there are many loans out there that offer weekly or even daily repayment. "Short term loans" can often fall under this different payment schedule. This can affect your business's cash flow so you'll need to know what your repayment schedule is and how it will affect your operations.
Turnaround time. Banks are usually much slower than online lenders. Getting a loan with the bank could take two months or more, while some online providers can underwrite a loan and approve your business in as little as a day.
Loan use. There's a wide variety of online business loans available with different repayment terms (short, medium, long-term) and often online loans have specific uses. Invoice financing, equipment financing, and cash flow loans are three types of loans for which many online providers exist.
What You Need to Know About Online Business Loans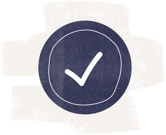 Pros
Reasonable interest rates (7 – 30%)

Quick turnaround time (compared to banks)

Less effort and documentation needed

Fixed, predictable monthly payments

Helps improve business credit score

Available for many uses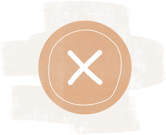 Cons
Higher interest rates than bank loans

Little or no mentorship

May have pre-payment penalty

Usually requires good personal and business credit

May require collateral and personal guarantee

Typically, must have 2 years in business
Nav's verdict: Online Business Loans
If you're unable to qualify for a bank loan or simply need a faster turnaround time, online lenders are a great option. Applying usually takes less than 2 hours—and you can do it from the comfort of home. The rates are a little higher than bank loans, but the convenience can't be beat. By making timely payments, these loans can also help you build your business credit rating.
Related reading: Best online business loans for bad credit